Mayor of Limerick Frances Condell pays tribute to the late President Kennedy on RTÉ News the day after his assassination in November 1963 in Dallas, Texas.
Mayor Condell says that John F. Kennedy won the hearts of the Irish people during his presidential visit to Ireland in June of 1963 stating "we found his charm captivating and his vigorous, gay personality uplifting."
Condell extends her sympathies to his widow Jacqueline, their children and his mother. She tells RTÉ News that, "we of Limerick mourn with them who are left to mourn".
A RTÉ News report broadcast on 23 November, 1963.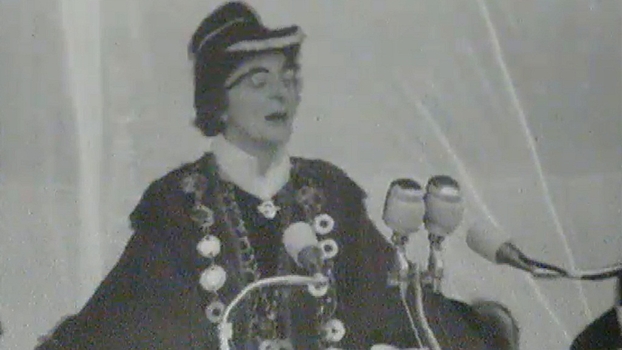 Mayor Frances Condell addressing the crowd in Limerick during President Kennedy's visit in June 1963.