Michael O'Hehir in New York brings Ireland the news that President John F. Kennedy has been assassinated.
President John F. Kennedy was assassinated in Dallas, Texas on 22 November 1963 just five months following his four day visit to Ireland.
Irish sports commentator Michael O'Hehir happened to be in New York when the news broke that President Kennedy had been shot dead. He phoned in this report to RTÉ an hour later, describing the shock and confusion in the United States.
Michael O'Hehir says that the President's motorcade was going through Dallas, Texas when an assassin opened fire. "President Kennedy slumped onto the lap of Mrs. Kennedy, who was sitting beside him and she was heard to scream 'oh no'." Governor Connolly of Texas was also seriously wounded and they were rushed to hospital, where President Kennedy received the last rites.
He describes the scenes in New York with groups of people gathered around transistor radios listening to the news that President Kennedy has died.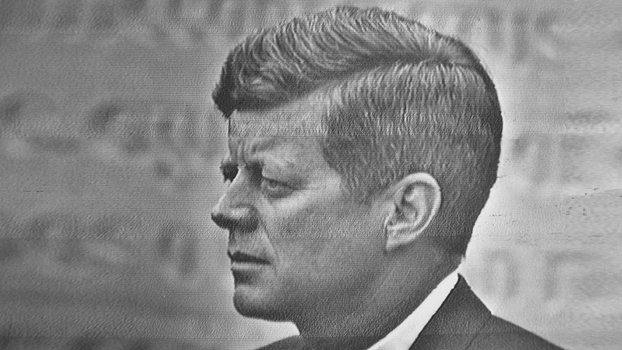 President Kennedy, Dublin, June 1963