RTÉ Archives takes a look at the diverse routes to philosophy for the academic philosopher and the natural philosopher.
In this RTÉ Documentary on One Joe Kearney tracks two men as they swap roles for a day.
Bernard McGuinness is a 70-year-old chimney sweep who left school at the age of 13 and has never set foot in any academic institution since that time, apart from cleaning its chimneys. However, he has devoted the rest of his time to the study of Philosophy. The job swap will see Professor Gerard Casey, sometime head of the School of Philosophy at University College Dublin (UCD) clean chimneys, while Bernard addresses a lecture to the UCD Philosophical Society. Both men soon discover that this exchange contains challenges to their existing philosophical beliefs.
In this clip from the programme Bernard completes his part of the job swap and addresses an audience at UCD for the first time. He talks of reading Plato, Socrates and Marcus Aurelius. Although not an academic, Bernard manages to capture the imagination of his audience generating a healthy 'questions and answers' session.
This programme was broadcast on 19 December, 2009.
This programme was compiled and narrated by Joe Kearney with production supervision by Liam O'Brien.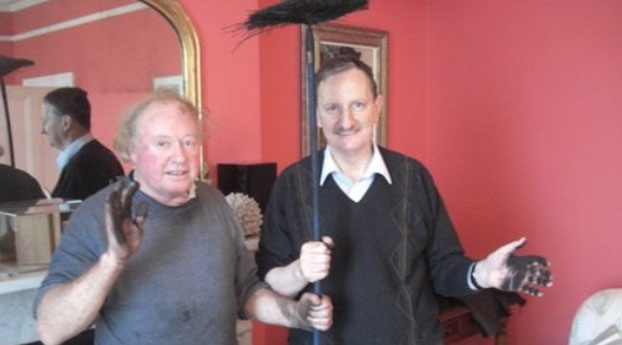 Bernard McGuinness and Professor Gerard Casey