On 18 November 1968, Eddie McAteer, leader of the Nationalist Party, spoke to RTÉ News about the mood for civil disobedience in Derry describing a total disrespect for law and order.
Throughout November 1968 civil rights protests escalated across Northern Ireland. On 16 November, the Derry Citizens' Action Committee (DCAC) defied a ban on marches in Derry and 15,000 people turned out to march from the railway station at the Waterside along Duke Street and across the Craigavon Bridge. On 17 Novemeber more than 150 delegates of the Nationalist Party met at Dungannon, Tyrone where a pledge was given for a
guerilla campaign of non-violence.
An RTÉ News report by Barry Linnane who speaks to Eddie McAteer about the mood of the community in Derry.
This report was broadcast on 18 November 1968.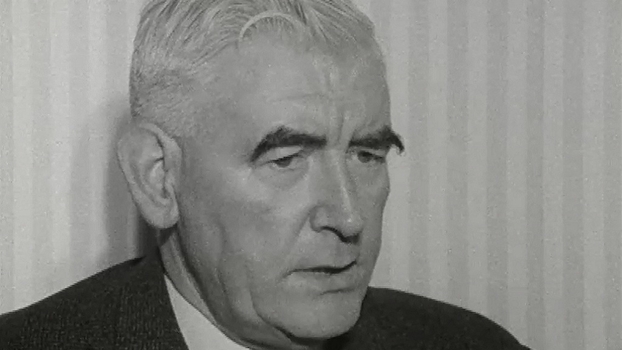 Eddie McAteer (1968)