On Budget Day 2014, take a look back at some of the most memorable budgets of the last 40 years in our budget exhibition. Remember when John Bruton tried to introduce VAT on children's shoes and ended up bringing down the government? Or when Ray MacSharry's "fiscal rectitude" earned him the nickname "Mac the Knife"?
Watch Ireland come full circle, from the harsh budgets of the 1970s and 1980s to the bonanza giveaways of the 2000s and back again to austerity in the 2010s.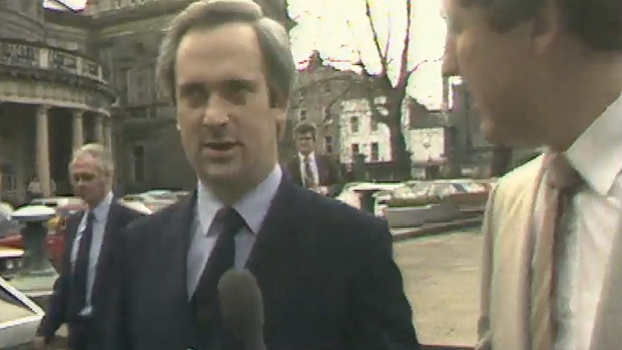 John Bruton, on his way into the Dáil to announce Vat on children's shoes.
View the Memorable Budgets Exhibition