Farmerettes compete for the title of Queen of the Plough at the National Ploughing Championships in Killarney.
Killarney was the location for the 1961 National Ploughing Championships, which were filmed for the first episode of Telefís Éireann's agricultural series 'On The Land'.
The farmerette class was introduced to the championships in 1954 to give women an opportunity to compete at ploughing.
Eiline Brennan from County Laois beat off the competition and is crowned Queen of the Plough.
This episode of 'On The Land' was broadcast on 1 January 1962.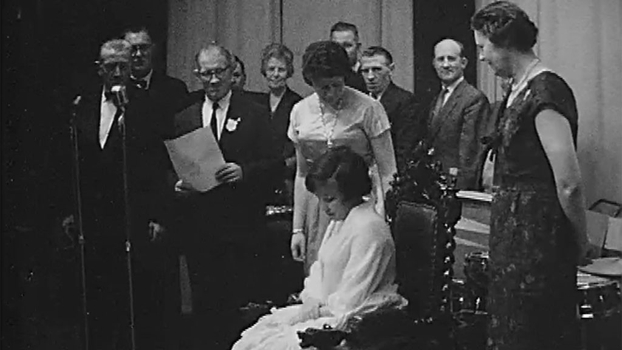 Eiline Brennan, Queen of the Plough (1961)