On this day in 1967 'Satchmo' Louis Armstrong the great jazz trumpet player and singer arrives in Dublin, along with his All Stars, to perform at the Adelphi cinema.

In this clip from 'Féach!' John Ross reports on Louis Armstrong's trip to Dublin, where he is greeted on the tarmac at Dublin airport by a jazz band, fans and journalists. At the Adelphi cinema, where Armstrong and his band play two sold out shows, we see Louis warming up in the dressing room before making his way to the stage.

The 'Féach' series reported on national and international events.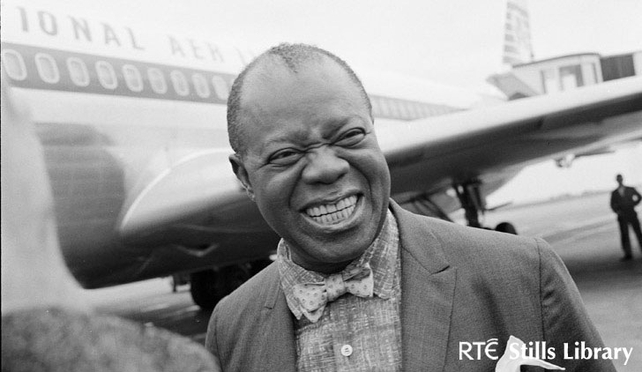 Louis Armstrong at Dublin Airport (© RTÉ Archives 2070/083)
For more on celebrity visitors to Ireland in the 1960's visit the exhibition 'Look Who Visited Ireland in the 1960s'.