Louis Armstrong jazz trumpet player and singer arrives in Ireland, along with his All Stars, to perform at the Adelphi Cinema.
At the airport, Louis Armstrong (Satchmo) is greeted by a jazz band on the tarmac.
Satchmo and his All Stars band were to play 2 concerts to almost 4,000 people at the Adelphi Cinema. The 'Féach' crew were backstage at the venue where Satchmo warmed up before making his way on stage to a great reception.
Promoter John Moloney keeps to his promise that the media will get to meet the great jazz performer.
A 'Féach' report broadcast on 30 July 1967. The reporter is John Ross.
Louis Armstrong, nicknamed Satchmo, was born on 4 August 1901 and died on 6 July 1971.

'Féach' was a bilingual series reporting on national and international events.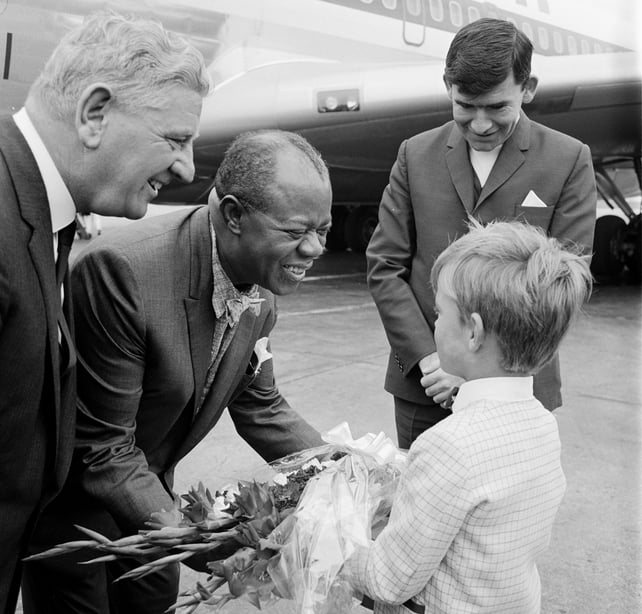 Louis Armstrong presented with flowers at Dublin Airport (1967)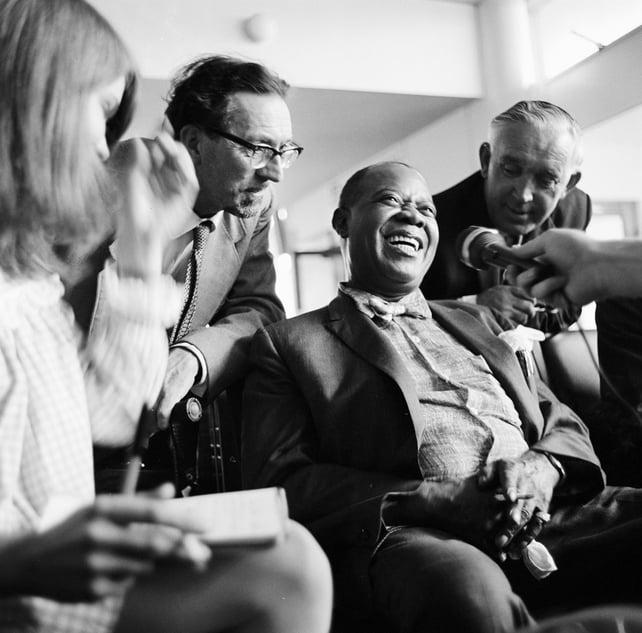 Louis Armstrong is interviewed by the media at Dublin Airport (1967)