Louis Armstrong jazz trumpet player and singer arrives in Ireland, along with his All Stars, to perform at the Adelphi Cinema.
This report from 'Féach' looks at Louis Armstrong's trip to Dublin. At the airport he is met by a jazz band on the tarmac. Satchmo and his All Stars band were to play 2 concerts to almost 4,000 people at the Adelphi Cinema. The 'Féach' crew were back stage at the venue where Satchmo warmed up before making his way on stage to a great reception.
Promoter John Moloney keeps to his promise that the media will get to meet the great jazz performer and in a crowded dressing room Louis Armstrong speaks to reporter John Ross.
A 'Féach' report broadcast on 30 July 1967. The reporter is John Ross.
Louis Armstrong, nicknamed Satchmo, was born on 4 August 1901 and died on 6 July 1971.

The 'Féach' was a bilingual series reporting on national and international events.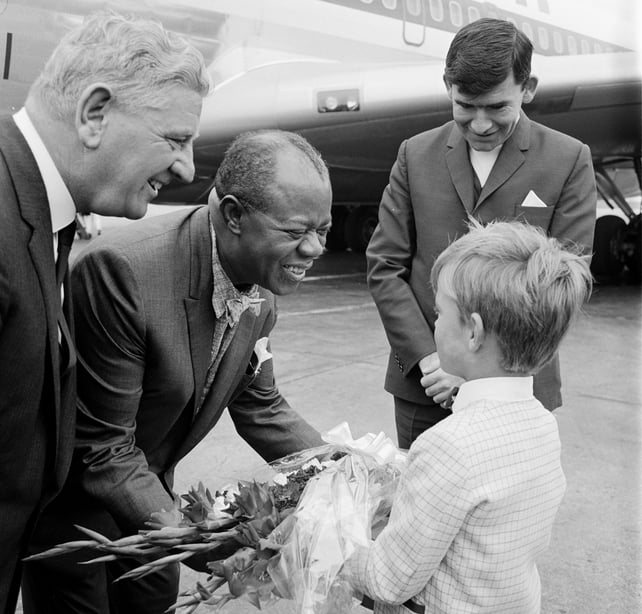 Louis Armstrong presented with flowers at Dublin Airport (1967)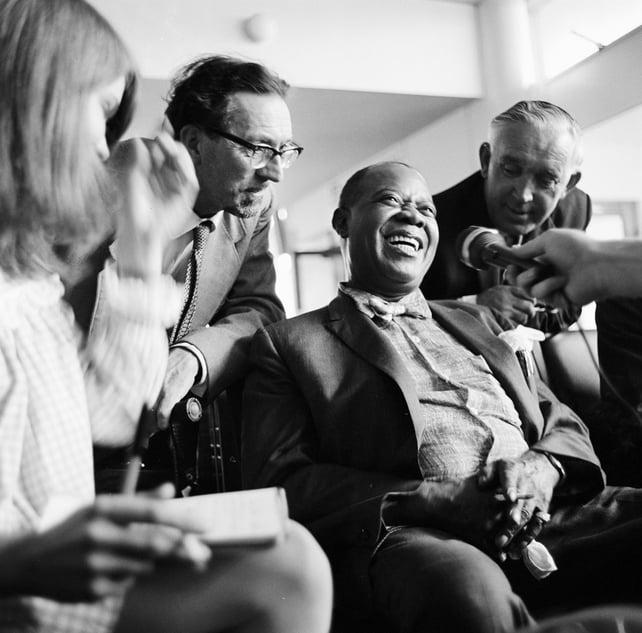 Louis Armstrong is interviewed by the media at Dublin Airport (1967)