North Korean leader says purge was 'cleansing of filth'
Wednesday 01 January 2014 22.36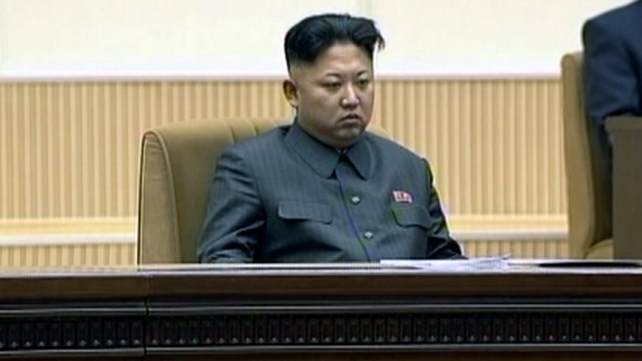 North Korean leader Kim Jong Un made his first reference to the execution of his powerful uncle in a New Year's address.
He said the reclusive state's ruling party had become stronger after it was purged of "factional filth".
Mr Kim also called for better relations with South Korea, warning that another war on the Korean peninsula would cause a massive nuclear disaster that would hit the United States.
He did not refer by name to his uncle, Jang Song Thaek, who was executed last month in a rare public purge for crimes against the ruling Workers' Party and harming national interest.
"Our party took a firm measure to get rid of factional filth that permeated the party," Mr Kim said in a broadcast on state television that appeared to be pre-recorded.
"Our unity strengthened hundred fold and party and revolutionary lines became more solid by purging the anti-party and anti-revolutionary faction," Mr Kim said.
After the sudden death of Mr Kim's father in December 2011, Mr Jang acted as regent to his young nephew as Mr Kim established himself in power.
With the purge, Mr Kim may have chosen to remove the only man who may have posed any real threat to him.
Mr Kim's call for improved ties with the South followed a threat from Pyongyang last month that it could strike Seoul without notice.
"It is time to end abuse and slander that is only good for doing harm ... We will try hard to improve North-South ties," Mr Kim said.
"Dark clouds of nuclear war constantly hovered over the Korean peninsula," he added.
The two Koreas remain technically at war under a truce that ended the 1950-53 Korean War.
The US maintains 28,500 troops in South Korea in joint defence against the North.
Mr Kim is the third generation of his family to rule North Korea.