North Korea executes leader's uncle in rare public purge
Friday 13 December 2013 19.25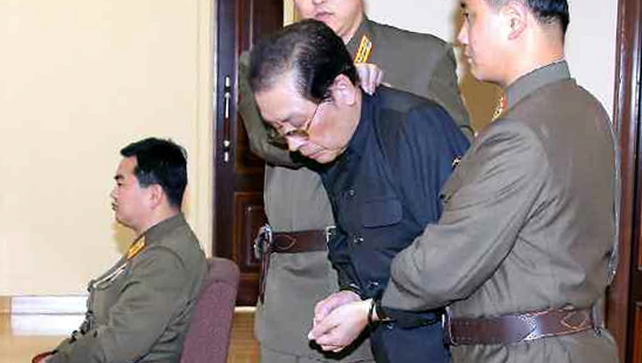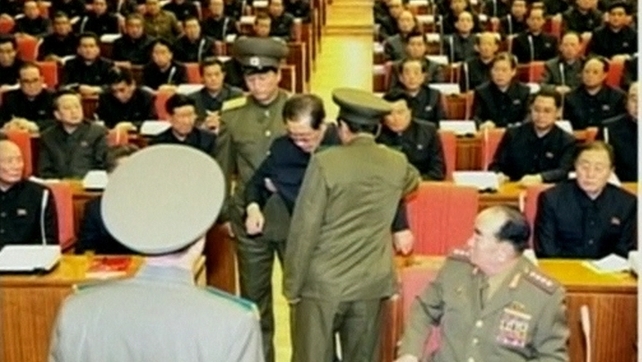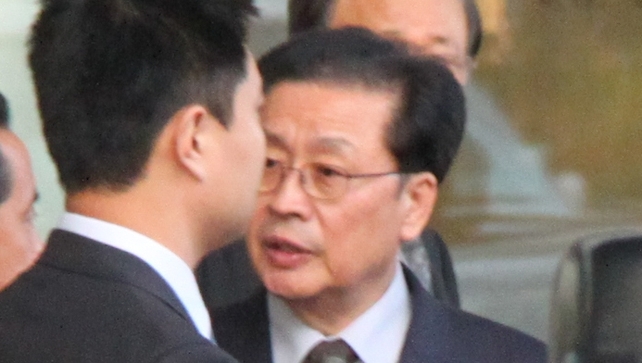 North Korea has executed the powerful uncle of young leader Kim Jong Un, state media has said.
The North's KCNA news agency said Jang Song Thaek had been executed for trying to seize power and for driving the economy "into an uncontrollable catastrophe".
Mr Jang had once been considered the second most powerful man in the secretive North.
While North Korea has purged many officials in its 65-year history, it is rare that anyone so powerful had been removed in such a public manner.
Mr Jang was killed just days ahead of the second anniversary of the death of Kim Jong Il, the father of North Korea's current ruler.
Mr Jang was pictured in the ruling party's Rodong Sinmun newspaper without his Kim Il Sung loyalty badge when he was led away, which would indicate his disloyalty to North Koreans who all wear lapel badges.
He was married to Kim Jong Un's paternal aunt and is believed to have been 67 years old.
He had been purged in 2004 and disappeared from public view until 2006, but became a vice-chairman of the powerful National Defence Commission and a member of the ruling Workers' Party politburo.
Mr Jang had visited Beijing, North Korea's only major ally, and was in charge of economic projects as well as running a string of illicit money-raising schemes for Pyongyang, according to North Korea experts and defectors.
The dictatorial North has been run by the same family since 1948.
Its economy, which was once larger than South Korea's, is now a fortieth the size of its prosperous neighbour.
Its 24 million people regularly suffer food shortages, according to the United Nations.
The younger Kim has been credited in the North's media with presiding over a powerful military state as well as an economic revival.
The execution coincided with Kim Jong Un - the third Kim to rule North Korea - suddenly being portrayed in state media as the image of his father rather than his grandfather, Kim Il Sung, who is still revered as the founder of the nation.
Kim Jong Il was blamed by some for the 1990s famine that killed a million people.