AIB resolves ATM problems
Monday 23 December 2013 07.52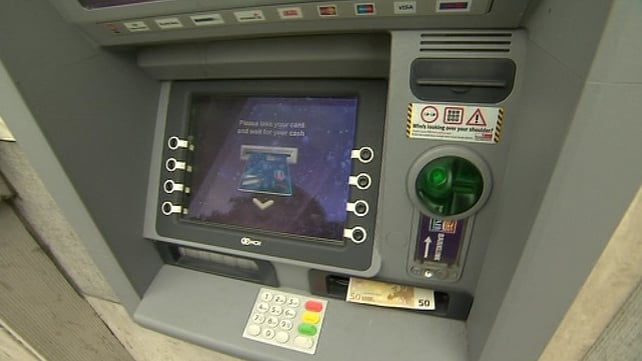 AIB has said it has resolved the issue that had caused difficulties for some customers trying to withdraw cash using debit cards at ATMs belonging to other banks.
Customers had problems at AIB's own ATMs because they were mistakenly registered as over their daily limit.
On Friday afternoon, AIB customers encountered difficulties withdrawing cash from ATMs not belonging to the bank.
The bank said on Friday evening that those problems were resolved, but they re-emerged yesterday and extended to AIB's own ATMs.
Customers who had tried unsuccessfully to withdraw money from non-AIB machines were mistakenly registered as over their daily limit and so had issues when they subsequently tried to withdraw cash from machines belonging to AIB.
In a statement, AIB said customers' €600 ATM daily withdrawal limit was reset at midnight.
AIB has apologised to its customers for the inconvenience and has said it will continue to investigate the issue.
It is not known how many customers were affected over the past two days.
The bank has said the problem was caused by an issue with a third-party service provider.
AIB credit cards as well as all transactions online and at point of sale terminals were not affected.