UK Supreme Court allows Scientology wedding
Wednesday 11 December 2013 23.16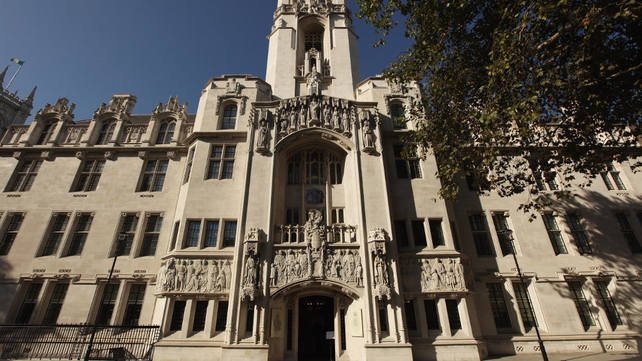 A couple who want to marry in a Church of Scientology chapel are planning their wedding after winning a "human rights" fight in the UK's highest court.
Scientologists Louisa Hodkin and Alessandro Calcioli, both 25 and from West Sussex, had put the ceremony on hold after a High Court judge said services run by Scientologists were not "acts of worship".
But the Supreme Court today overturned that decision and ruled that the Scientology church was a "place of meeting for religious worship".
Ms Hodkin took legal action after the registrar general of births, deaths and marriages refused to register the London Church Chapel for the solemnisation of marriages under the 1855 Places of Worship Registration Act - because it was not a place for "religious worship".
Five Supreme Court justices upheld Ms Hodkin's challenge after analysing the issue at a hearing in London in July.
Judges said religion should not be confined to faiths involving a "supreme deity".
They said the Church of Scientology held religious services, therefore its church was a "place of meeting for religious worship".
In 1970, the Church of Scientology launched a similar case.
Then the Court of Appeal ruled that Scientology did not involve religious worship because there was no "veneration of god or of a supreme being".
Ms Hodkin argued that the 1970 ruling should not be binding because Scientologist beliefs and services had evolved during the past four decades.
She said services were "ones of religious worship" and likened Scientology to Buddhism and Jainism.
MS Hodkin said she was excited by today's ruling, saying it is "a human rights issue".