Renewed appeal over murders of mother and child in Co Kerry
Wednesday 19 June 2013 18.53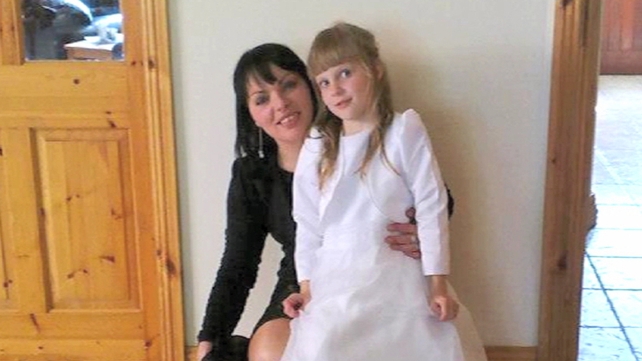 Gardaí investigating the murders of a 27-year-old woman and her eight-year-old daughter in Co Kerry have renewed their appeal for information.
The bodies of Jolanta Lubiene and Enrika were discovered at their home in Killorglin on Sunday night.
Preliminary results of post mortem examinations confirmed they died of stab wounds.
Gardaí have issued a direct appeal to the Lithuanian community for their assistance in the investigation.
They have confirmed that the last sighting of Ms Lubiene was at 1.50pm on Saturday at Langford Street in Killorglin, as she walked home after shopping in the town.
Officers are appealing to anybody who was on the street between Saturday afternoon and the time of the discovery of their bodies on Sunday night to come forward.
Gardaí are anxious to establish who Ms Lubiene met and who she was talking to on the day.
It is believed she may have known her killer and let that person into her house.
It is also believed that Enrika may have known the killer.
Jolanta's sister Kristina, who lives 8kms away in Milltown, called to Jolanta's house to look after Enrika at 5.30pm on Saturday evening, but left when she got no reply.
Gardaí believe that the mother and daughter were dead at that stage.
Detectives are going through Ms Lubiene's mobile phone records, as well as her contacts on Facebook and other social medial websites, as part of their investigation.
A mass of remembrance for Ms Lubiene and Enrika will take place at St James's Church in Killorglin this evening.
Fundraising is also under way to help defray the family's funeral costs.