Most Irish footballers who have gone abroad have tended to do so in one spell of varying lengths before making a switch back to play in Ireland, England or Scotland.
After departing Bulgaria's CSKA Sofia in 2012, Cillian Sheridan returned to his former stomping ground in the Scottish Premiership to sign for Kilmarnock.
The three-time Ireland cap had experienced mostly positives and a couple of negatives in the Bulgarian capital but when another call from a continental club arrived in 2013, he knew he was ready to take it.
Read Cillian Sheridan's memories of playing in Bulgaria in Part 1 right here or listen to the full podcast below or on Apple, Spotify or wherever you get your podcasts.
We need your consent to load this rte-player contentWe use rte-player to manage extra content that can set cookies on your device and collect data about your activity. Please review their details and accept them to load the content.Manage Preferences
Technically though, it was an island nation in the eastern Mediterranean as Cyprus' APOEL Nicosia, where former Republic of Ireland boss Mick McCarthy has coincidentally just taken over, made their move for the Cavan man.
As Sheridan tells RTÉ Sport, the APOEL move "came in more of how a football move would traditionally come about".
"They appointed Paulo Sergio who was manager of Hearts in Scotland and over the year or two in Scotland, I had always done pretty well against Hearts, scored a few goals and played good in games and when he got the job at APOEL, he wanted me," he explains.
"And then it just became a case of I had a year left at Kilmarnock but I'd finished the season not really playing.
"They'd signed Kris Boyd so I kind of knew I wasn't going to play then and then the chance came up and it came down to trying to find a way to get out and go there.
"But as soon as the choice came up, I never had any doubts about if I should go or anything like that. So in that case, the humming and hawing about going to Bulgaria kind of proved to be the right decision where when I was faced with another place, I didn't question anything. I just said, 'Right, I've heard enough about the club, I just want to do it.'" 
The weather which is, needless to say, slightly better than here in Ireland or over in Scotland was one minor bonus, especially as he first moved over in late June when it was sizzling at a nearly 40 degrees".
But more importantly was the ambition he could sense at the club where the talk was of getting into the Champions League group stages.
"You go there and straight away they're talking about Champions League, not even talking about Europa League. It was more talking about Champions League," Sheridan recalls.
"A little bit at the beginning I was a little bit sceptical about 'they're aiming here for Champions League, I'm not sure' but once I was involved in it at the club then I realised then, 'This is their goals, this is achievable.'"
And achievable it certainly was as Sheridan helped the club into the group stages of the 2014-15 campaign in what was a dream draw when it came to the type of teams and players they would come up against – but also daunting for the very same reasons.
European aristocrats Barcelona, Paris Saint-Germain and Ajax were co-habiting in the same group and yet while acknowledging that they were unlikely to progress out of that group of death, APOEL had confidence that they could give anyone a game.
Barcelona would go on to win the trophy that season with Lionel Messi, Neymar and Luis Suarez spearheading the attack and yet APOEL only lost 1-0 at the Nou Camp, albeit with Suarez absent.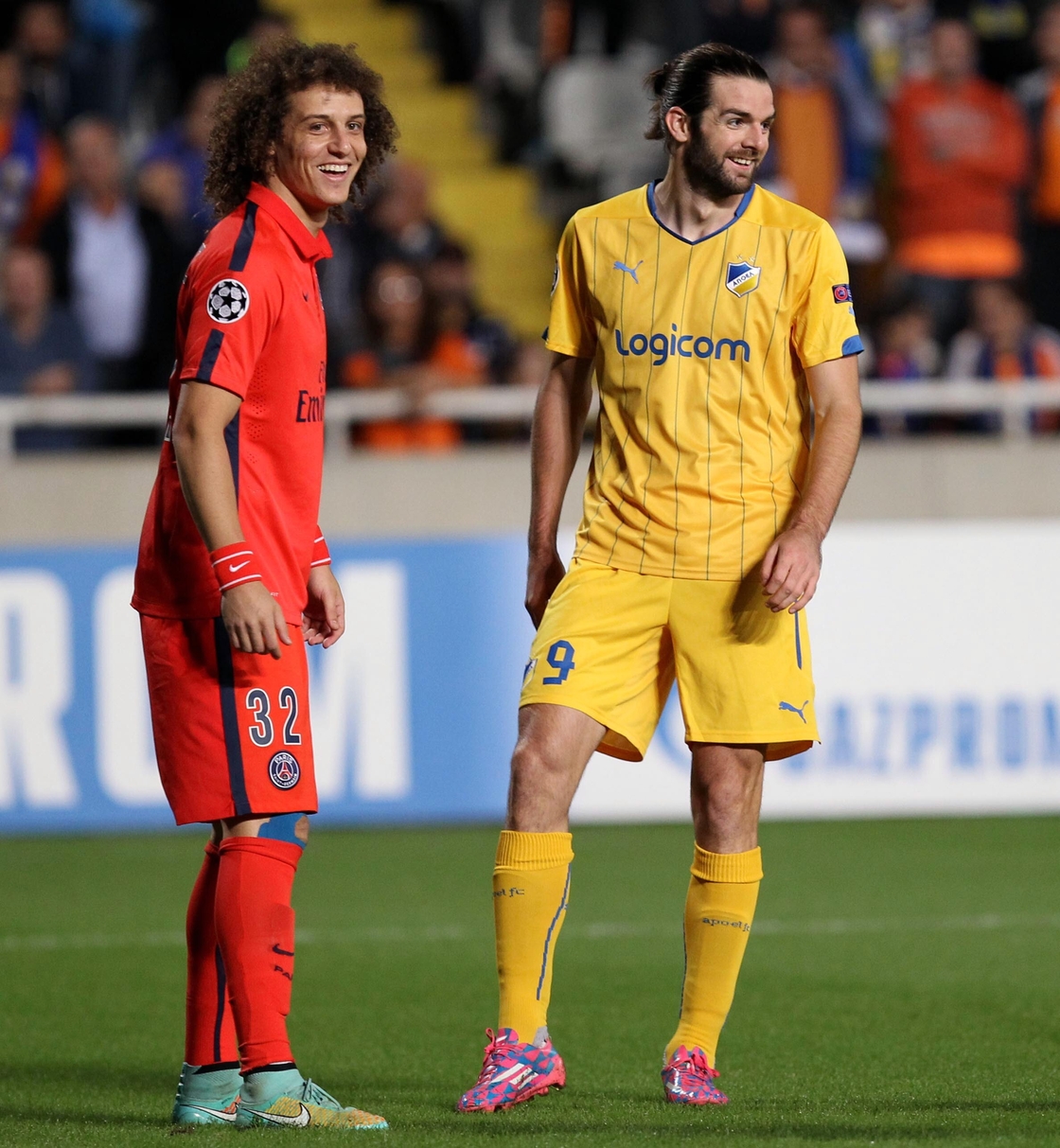 Meanwhile, up front, Sheridan as the sole Irish representative in Europe's elite club competition that season, would be tasked with closing down space between one of the greatest midfield's of all time and a defence staffed with the likes of Gerard Pique and Javier Mascherano, who retired earlier this week after a stellar career.
"It was both of our first games in the group and it was obviously, early on in their season as well and it was Luis Enrique's first season and at the start he was under a bit of pressure from the fans, I think," says Sheridan.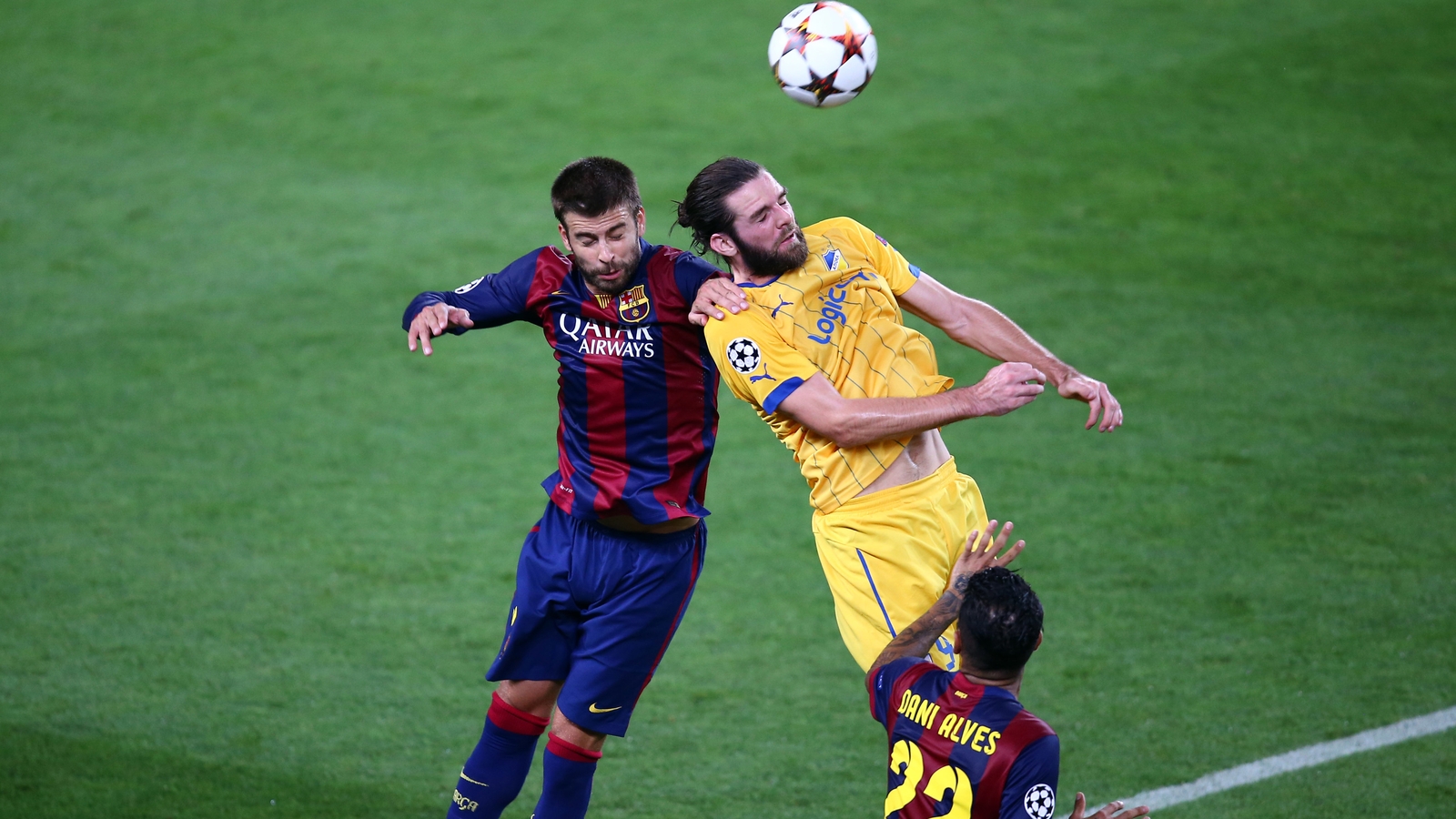 "And we were playing them where you could feel the crowd getting a bit restless and then when we played them in Nicosia, three or four months later, it was totally different. It was the team that you would have seen winning the final that year.
"But to play against them, all the games in that group we were pretty much staying compact and trying to get a counter-attack or break.
"I remember the hardest thing against Barcelona was just how fast their defence would push up. Their attackers would lose the ball, one of our players might get the ball, I'll make a run in behind and they're already pressing so our players can't play the ball so they might have to pass back and then as soon as we pass back, their back four just all step up, run up and I'm stood offside. It happened about two or three times in the space of about five minutes and I just remember thinking, 'This is hard (laughs).'"
But at the same time, Sheridan and APOEL went into the games psychologically trying to "enjoy it and taking it all in" in terms of stadiums, calibre of opponents and atmosphere rather than being weighed down by fear.
"It probably helped me in terms of doing that whereas other times like at Celtic, you're not really doing that because you're expected to get results to win, especially at home," he says.
"Whereas at APOEL... if you're playing away against a team like Porto, they'd kind of expect to get something because of the success they had previously like against Lyon and teams like that.
"But when it's Barca, PSG and Ajax, if we got a win, it would have been an unbelievable result. Although, the draw with Ajax at home, we should have won."
They also gave PSG a run for their recently acquired money, losing 1-0, both times to Edinson Cavani goals. 
"The worst thing with what you're saying about the PSG result was, I think, we lost 1-0 at home in the last minute and then the next game we played them away and lost a goal in the first minute," he concludes.
With APOEL in the Champions League, they had beefed up their squad with experience including a previous winner of the trophy in the shape of former Liverpool and Norway left-back John Arne Riise, who arrived in Cyprus after three years at Fulham at the age of 34.
While Riise didn't impress initially, his class on the field would come to the fore with the more football he got into his albeit ageing legs.
"We went and played golf a bit together. I got on well with him," says Sheridan of the defender.
"When he first came, he hadn't played, because he came on the last day of the transfer window and he didn't have a team all summer.
"The first little while you could see he wasn't 100% fit but then once he got back to his match fitness and sharpness, then I could see, 'okay, I can see why he's played for the teams he's played for.'"
Sheridan would end up winning consecutive league and cup doubles in 2014 and 2015 and while he is unsure where any medals he received are, the memory of scoring the winner in the league-clinching goal in his debut campaign is one that stands out.
"That was crazy. Basically, the league went down to the last game of the season, where we had to win. It was us against the top team," he recalls.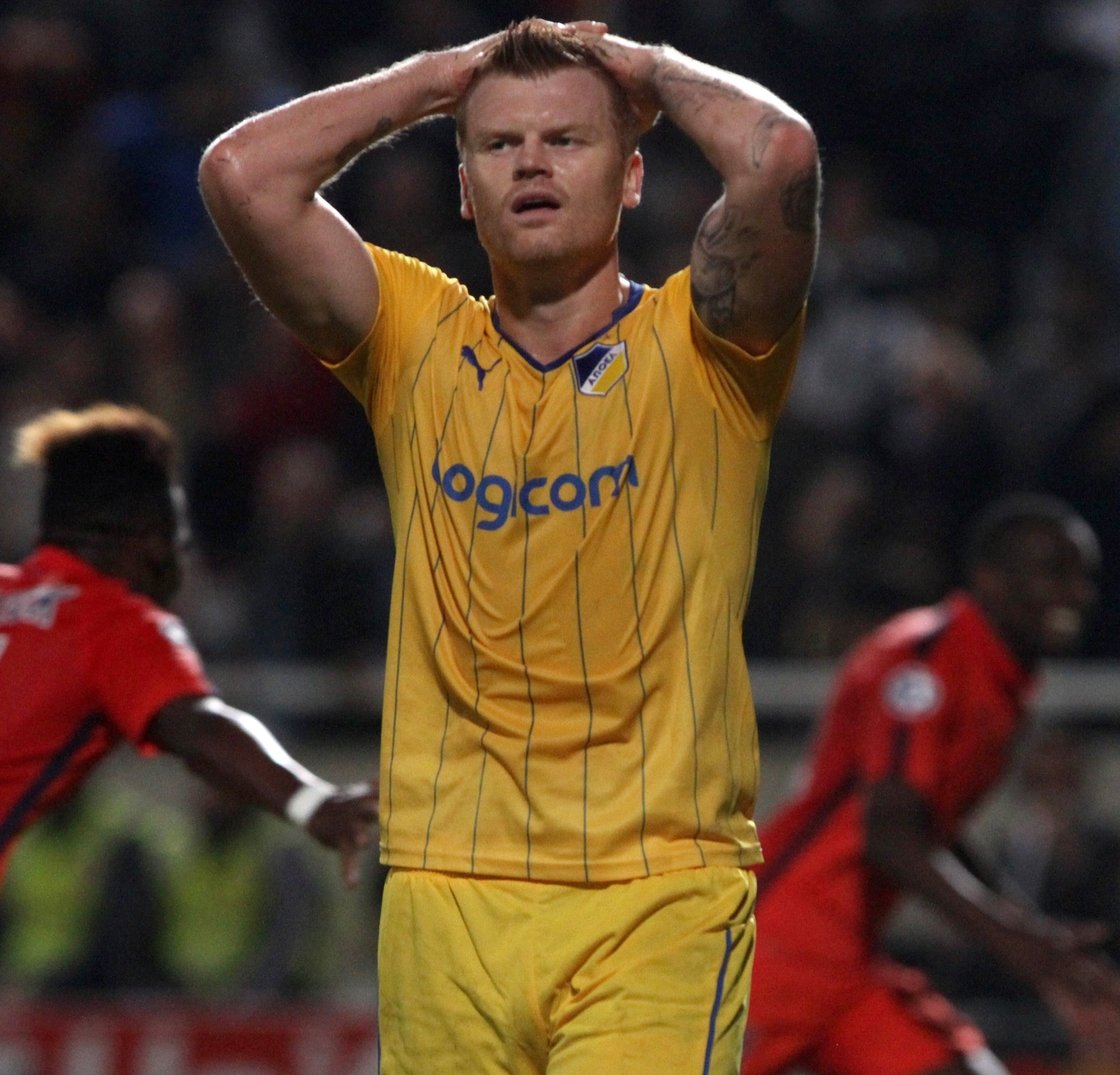 "They just had to not lose and they were playing at home. It was 0-0 after about 55 or 60 minutes. One of their fans threw a flare into the bench and a bit came out and got one of the players on the bench and he's had to go to hospital, so the game was called off.
"And then there was all the controversy of nobody knew if the game was being replayed or awarded as a victory [to APOEL].
"But eventually they decided they were going to replay the game at a neutral venue and that was the game that I scored in and we won 1-0."
However, while APOEL still won the league, there was a tiny sting in the tail for Sheridan and not because he missed the celebrations because he had to go straight to the airport for the start of his summer break: "The funny thing about that game is that about a week after the game, they ruled that the first game was awarded to us.
"So the replayed game doesn't count. So technically that goal isn't a goal (laughs)."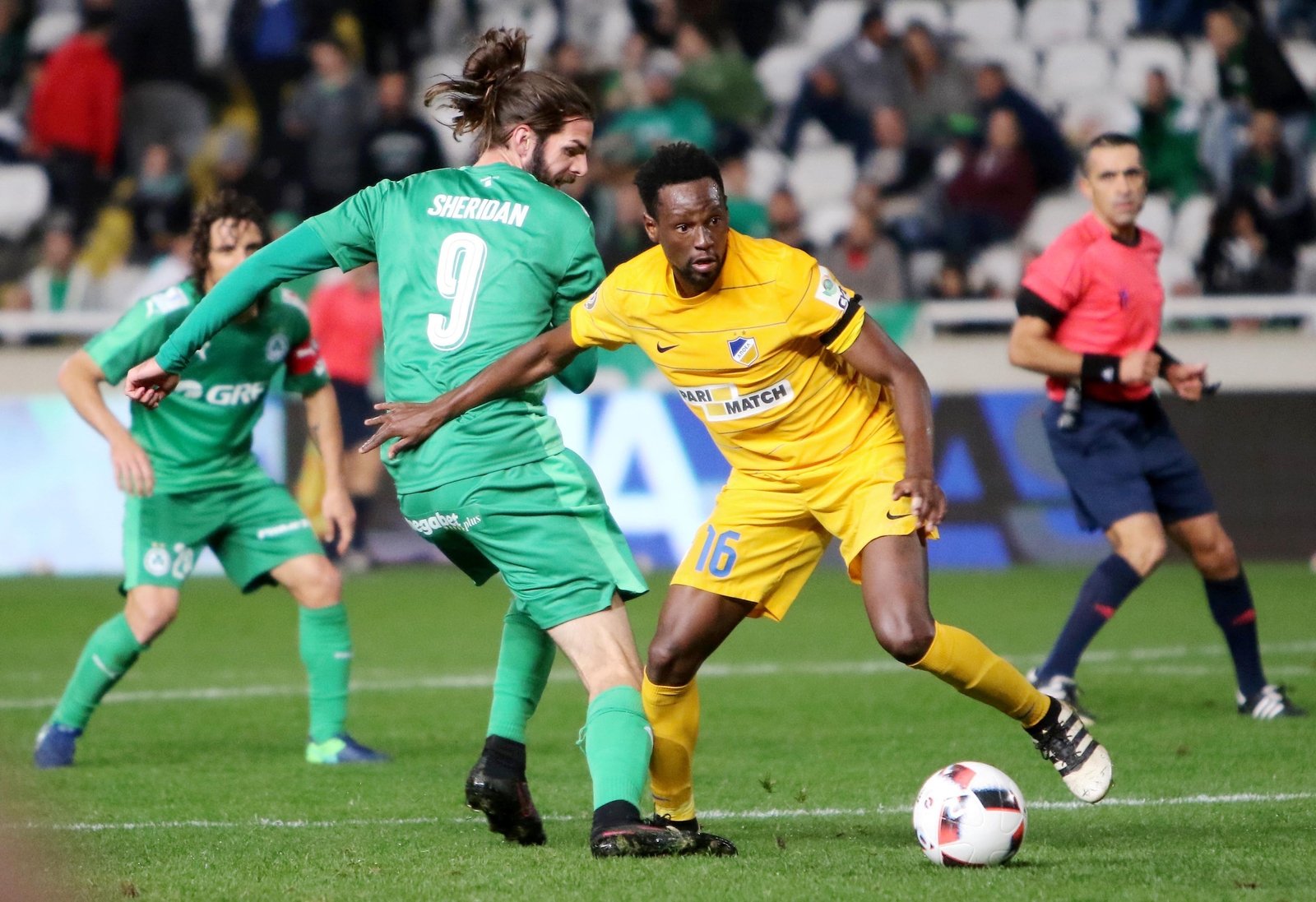 While he might have been robbed of that goal for administrative reasons, the Irishman would still net 45 goals across four seasons in Cyprus, the final two of which were at APOEL's Nicosia derby rivals Omonia which would be a particularly prolific period.
"It suited me the way the team were set up," Sheridan says of Omonia.
"They had good number 10s and good wingers. I never really scored fantastic goals or individual goals where I'm going and beating players
"Generally, since then, when I've been in teams that are like that, I've tended to do quite well. And yeah, I was the focal point almost of the team, whereas at APOEL, I probably wouldn't have been that much.
"When I went [to Omonia], I started off hitting penalties and my first few goals were penalties and it kind of kept the ball rolling, you've got confidence, got some goals and it breathes into the rest of the season."
Off the pitch, language was not an issue in the way it was in Bulgaria, given many on the Cypriot Greek part of the island speak English.
The two official languages are Greek and Turkish but the northern part of Cyprus, which remains occupied by Turkey and has limited international recognition following a military invasion in 1974, was a region Sheridan didn't explore.
"It's not something you'd really do and come in and talk about it to people," he says.
"They'd be like, 'why are you going there?' Out of respect, you wouldn't really do it and that was kind of the way I took it. Once or twice I went over but nothing [major]."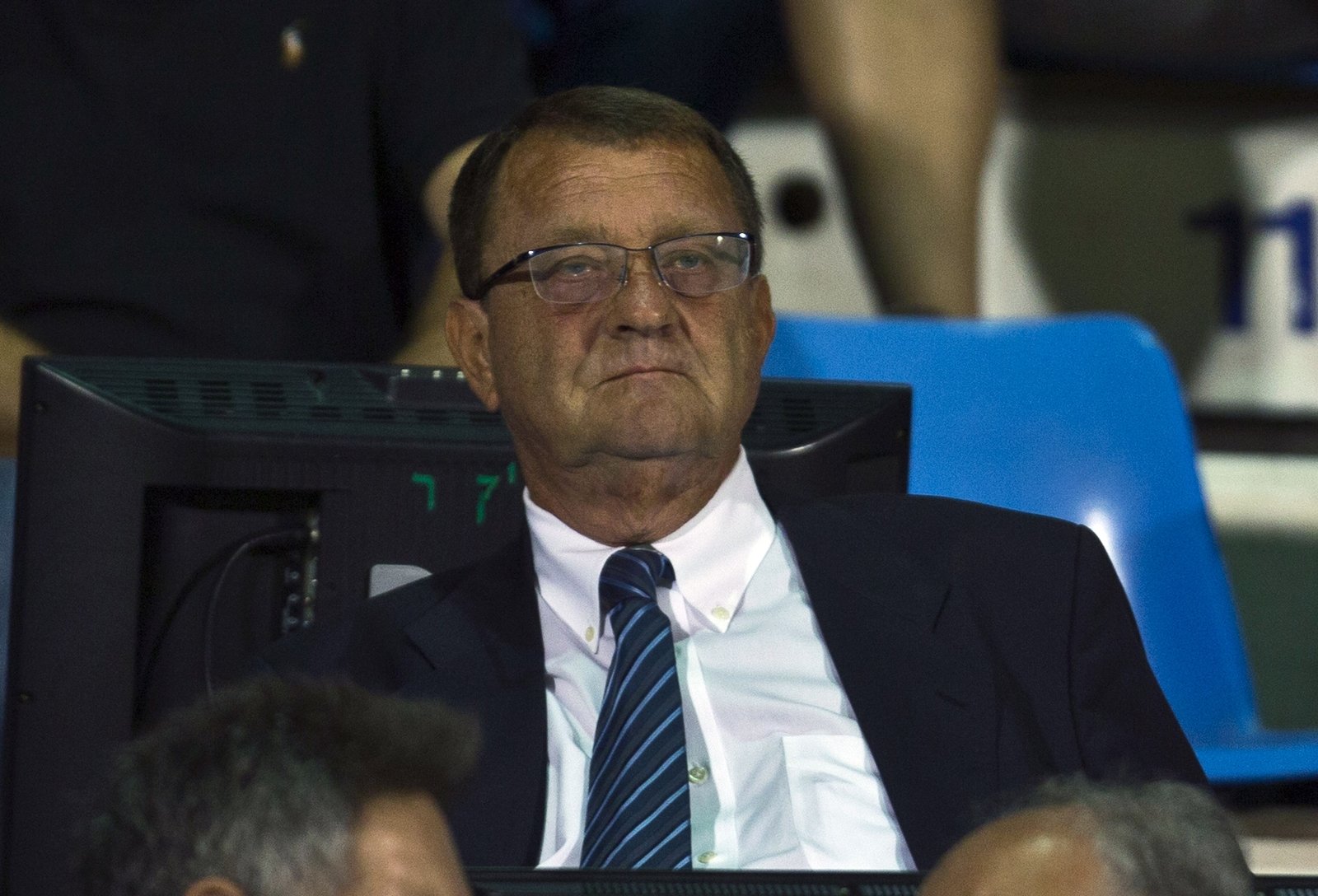 It wouldn't be the last part of the world under UEFA jurisdiction where he would live within touching distance of a region with a sometimes-tense border situation.
Last year, Sheridan was plying his trade in northern Israel with Hapoel Ironi Kiryat Shmona, in a small city just two kilometres from the border with Lebanon.
The club had enjoyed a rapid rise up the Israeli divisions to league and cup glory in the early 2010s which had even earned it coverage in the New York Times in 2012.
Owner Izzy Sheratzky has been the key driving force behind the 20-year-old club's ascent and his passion made an impression on Sheridan, who scored nine goals in all competitions during the 2019-20 Israeli Premier League season.
"I've a feeling he's from Tel Aviv. I don't think he's from the area [around Kiryat Shmona]," he says of Sheratzky.
"He bought the club when they were in the lower divisions and brought them up. But we went on a pre-season trip to Hungary to this unbelievable sports facility and hotel owned by one of the sheiks from Qatar I think or Dubai or the Emirates, I'm not sure.
"So he brought the team there and we were there for a week. Izzy brought his immediate family and where we had dinner and lunch, there would be one big, long table of all the players and then one with coaches and other staff, and then in the middle was Izzy and his family.
"As the week went on, more of his family kept coming and then there were grandchildren. In my initiation video that I've on Twitter, the people who are in plain clothes are his sons or his son-in-laws and stuff like that.
"It was strange, something I'd never really saw that where [an owner] brings his whole family. But he has a really good name over there. He gives a lot to charity and is a really nice guy."
Part of that popularity is due to how he has invested in the region as well as his generosity towards the players when it comes to bonuses for good performance.
"Even some of the players were telling me, if you're there and you're just performing good, out of nowhere he can say, 'I want to give you a bonus,'" says Sheridan.
"One of the guys there was telling me and then he started having a bit of a bad patch and thought he'd blown that [bonus]. But [Izzy] stuck to his word and gave it to him. From what I heard, everybody there loved him. Quite a character by all accounts."
The one issue Sheridan had however in the area was just how "very, very quiet" it could be.
"It's a tiny place and then from Tel Aviv, it was about a minimum two-hour drive," he says. 
"The flight over there for my girlfriend, it was hard to come over and back frequently like in a place like Poland.
"So a lot of the time I would have been there on my own and the team wasn't doing good. When the team isn't doing good and you're there on your own and nothing to do, it makes everything worse so it wasn't the easiest place to enjoy but probably more down to football not going as well."
Speaking of Poland, that is where Sheridan is now with top division Wisla Plock. But it is a second spell in the country.
His times in Israel and Australia with Wellington Phoenix were sandwiched at the other end of the timeline by his time at Jagellonia Bialystok who are based in northeastern Poland.
Like his move to APOEL where his previous performances in Scotland against that club's manager proved a key factor, his transfer to Jagellonia in 2017 was also spurred somewhat by the fact he had scored against them two years previously while still in Cyprus. 
"The coach at the time was a manager who, I think, had a lot of decisions over the team whereas a lot of clubs might have a director or a president that will do the signings," Sheridan explains.
"He got in touch with me first to say they were interested and I had four months left on my contract at Omonia but because Jagellonia were going for the title, he wanted to get it done before that.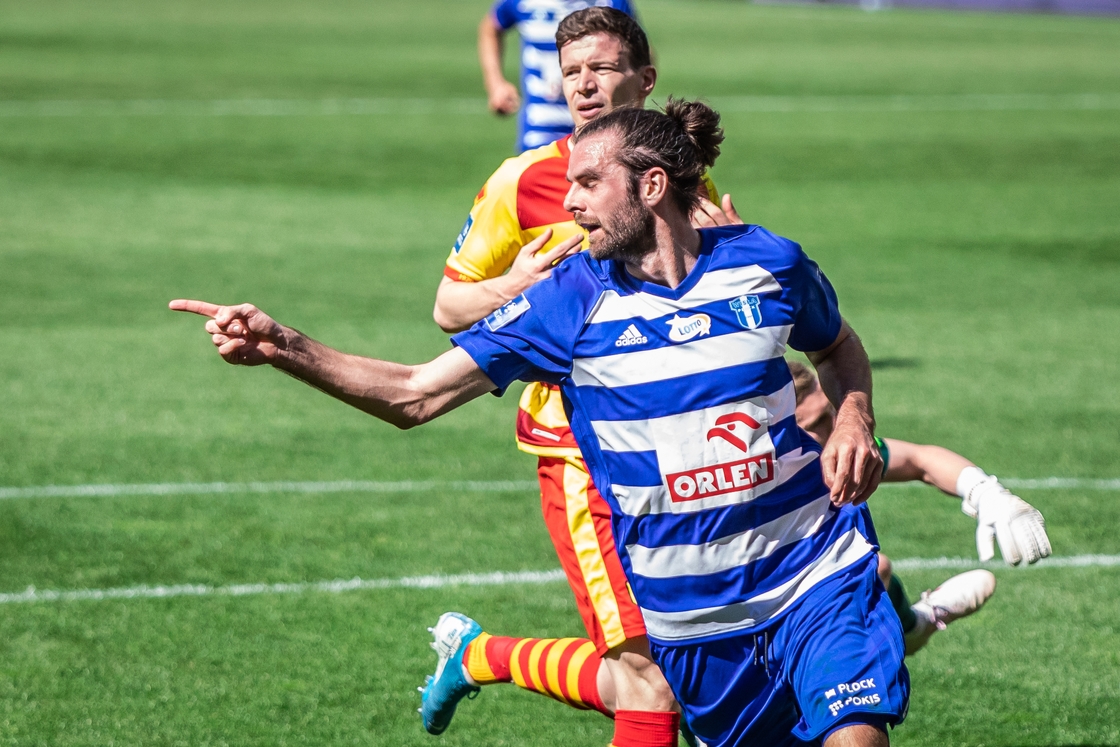 "It took two transfer windows because the end of the transfer window in January was for most of Europe including Cyprus, and Poland's transfer window ends at the end of February.
"The first deadline day in January, Omonia rejected their bid and then the second time round things had changed a bit at the club where they were getting rid of the manager and director, so different people were making the decisions and then the next time they let me go."
The style of play in the Polish top division is "totally different to Cyprus and a lot more similar to Scotland" according to Sheridan.
"Maybe technically a bit better," he adds, "But it's a tough, physical league with a big emphasis on set pieces and stuff like that."
It also has the most impressive stadiums of a league he has played in given the legacy of infrastructural investment made for Euro 2012.
"That was probably the best thing when I left Cyprus and came here. You're travelling around long distances to big stadiums, that had good atmospheres and were built differently," Sheridan explains. 
"A lot of the cities all have new stadiums and Jagellonia had a new stadium so you were playing in that every second week and the team was doing good so had good crowds and good atmospheres.
"So it was a good football feeling to have again because sometimes in Cyprus, you can lose that a bit with the open stands and stadiums."
While he never really got to grips with Bulgarian previously, putting more emphasis on learning Polish has served him well this time round, although by his own admission he is not wholly fluent and understands the language better than he speaks it.
However, his pro tip for a newcomer is to focus on the spoken word rather than on the written form.
"What you're saying there about trying to read a word, my tip would be not to even try learning that way," he suggests.
"Just learn by speaking and listening because there could be a word you know and you've said it 100 times like 'hello' and then you see it written down in Polish and you look at the word and you think, 'I've never seen that word before'. And then they say it and then you're like, 'Ah, okay, I know that word.' The words are made with 'c's and 'z's. It can be off putting when you see the words written down [as a beginner]."
With Poland also affected by the coronavirus pandemic, the last football season and a half has also been impacted by delays and postponements, although the new shortened campaign resumed for Wisla Plock and co in August.
But Covid-19 has also had an impact on most squads in the league including his own Wisla Plock, much like the rest of Europe.
"At the minute, I'm currently quarantining because I had a positive test," says Sheridan, who was speaking to me on the week of 4 November.
"Last week (late October) when we were to do this [interview] and I was sick, I had just tested negative and then I was sick for maybe two or three days with a little bit of a cold, flu and then I got better, had a test and then tested positive.
"So I tested negative when I felt sick and then I felt better and tested positive. But the club, we've had a really big case of positive cases.
"There might only be one or two teams that haven't really been affected. Everyone else has had one or two games postponed. We've two games missed but this season there are only 30 league games and all games this season are pretty much weekend to weekend so it shouldn't be too much of a problem to reschedule."
As for the future, Sheridan who feels taking the plunge to play in so many countries has made him a better player, remains open about the future but acknowledges he won't have much control when it comes to future destinations.
"I've never really had the luxury to do that. I'm more at the mercy of the offers that I get," he says.
"If you look at where I've been, it's hard to narrow down to where I could go so it could literally be anywhere."