Over the last few months, we've been lifting the lid on the stories of Irish footballers who enjoyed spells with clubs on the continent, with the protagonists sharing their tales of adventure, grappling with new languages and styles of play.
The first four in our new series have been Frank Stapleton, who spoke to us about his time at Ajax, Michael Doyle, who played for AGF Aarhus with the late Liam Miller, Don Givens, on his lengthy spell with Switzerland's Neuchâtel Xamax and Paddy Mulligan who coached at Greek giants Panathinaikos at the dawn of the '80s.
This week, it's the turn of Treaty United captain and former Republic of Ireland international Marie Curtin who spent a year in Norway as she fulfilled a long-held dream to test herself abroad.
For Marie Curtin, the prospect of taking her soccer career abroad was always something that had interested her.
But long before Norway arrived as an option, the Limerick native had taken the opportunity to study at Hofstra University on New York's Long Island on a four-year soccer scholarship.
That was in 2004 when she was aged 19.
"When I looked to go first, well, first of all I knew I wanted to go away. I just wanted to further my career," says the current Treaty United captain, whose 2020 Women's National League season got underway earlier this month.
"England wouldn't have been established so much then with the Women's Super League and America was the best option for me at the time and to be able to get an education out of it as well.
"As a women's footballer, especially at that time, you don't have a lot to fall back on so the decision between me and my parents was that the education, to get that out of it, was the best decision for me, the best option.
"So we went to America and went for New York at that. It couldn't have been more different to my upbringing which was on a farm in rural Ireland." 
Helpfully, other Irish players were also in New York at the time. Current Ireland defender Diane Caldwell, who has also played club football in Norway and is now at SC Sand in Germany, was also at Hofstra in the mid to late 2000s, as was Edel Malone.
From 2008 to 2012, Curtin would return home to Ireland and played for domestic clubs as well as adding to her long list of Irish national team caps which stands at more than 50.
But the quest to play on the continent was still on the agenda as she did the groundwork behind the scenes to turn the dream into reality.
"I definitely pushed for it, as in I would've got a soccer CV together at one point and I made a decision myself that I wanted to go away and play in Europe when my American experience was over," she explains.
"The level in Ireland, the Women's National League was just starting at that time and I played a season at Cork.
"At the time, even to get expenses was challenging so I just wanted to get the best football experience. I was coming towards the latter end of my career, I was getting on, so I wanted to get some time abroad and go back to playing full-time football like I was doing in America.  
"Because that's what you need when you're playing international level. You need to be focusing on it and playing day-in-day-out and get your seven or eight training [sessions] a week."
The networking behind the scenes would pay off in 2012 as concrete interest emerged.
"I looked most at France, Sweden and I looked at Norway. That's where I had contacts," she says.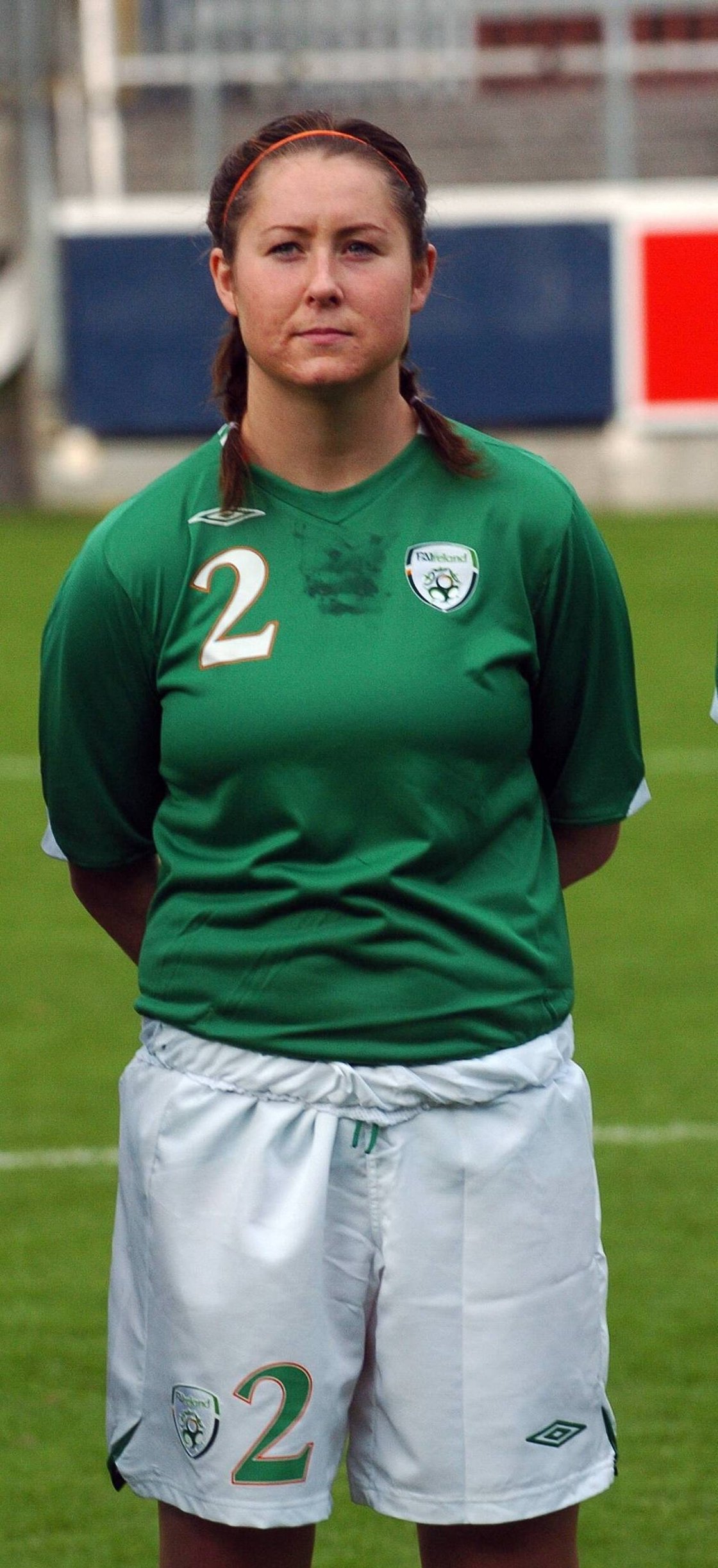 "I could have got a representative or an agent like some of my friends were doing. Back then, it wasn't as necessary and it was more having the contacts would be the big thing.
"So I got on to all the big clubs and it all depended on if the club was looking for a centre-half, which I was, and who was open to bringing me over.
"In the end, it was a club in Norway - Ålesund Football Club - who had a very good women's programme there."
Curtin would join the club's pre-season programme which gave her the first impression of the set-up of the continental club and allowed her to seamlessly slot into a new environment.
"They brought me over to Turkey first for pre-season just to see how I got on," she recalls.
"Straight away, I fell right into things and they had me come over then and sign for the season, so it was a good environment just to get in for pre-season and I was with them right from the start which was good."
The seaport city of Ålesund (pronounced Olesund as Curtin explains) sits on picturesque northern shoreline of Norway's western region.
With a population of about 66,000, it's the 13th largest urban area in the country, somewhere between Galway and Waterford in size on that front.
The women's football club Fortuna Ålesund - but now known as AaFK Ålesund - played in the second tier 1 Divisjon at the time, a strong division which was a good developing ground for many of Norway's best youth and underage internationals.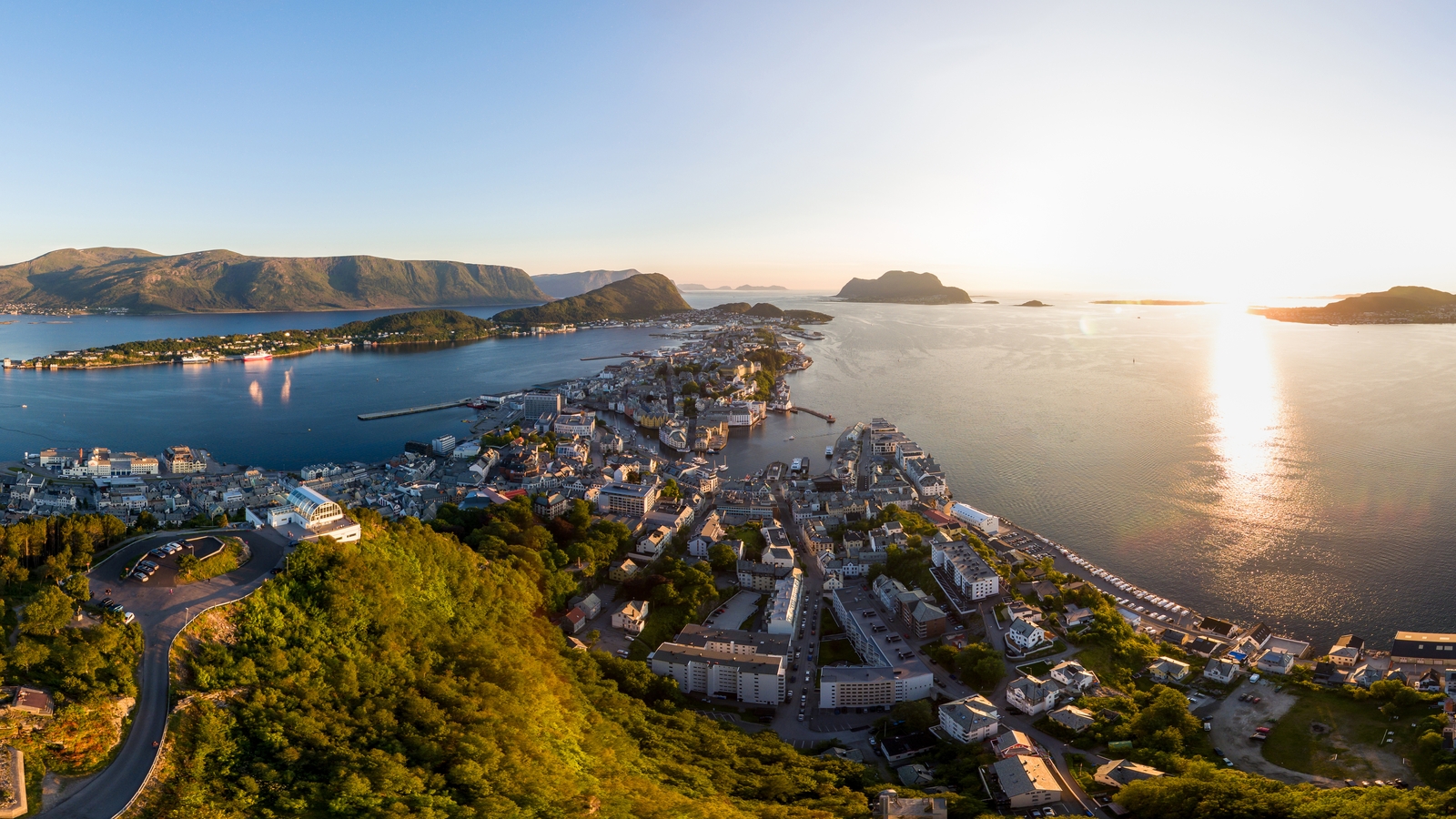 But Curtin knew how strong Norwegian clubs were at all levels, having featured against clubs from the country as a teenager while playing for UCD as a guest player in European competitions.
Ålesund were no different in that regard and not only in the sense of organising pre-season training camps abroad to Turkey and beyond.
"I think it was for two weeks," Curtin says of the 2012 preparations in Turkey.
"So from right there it looks like a professional set-up and then once I got to Ålesund, it was a really professional environment.
"We shared our home ground with the men's team, an amazing, amazing stadium. My first night there, I think I went to a men's game and it was a full packed out stadium and a real football town.
"They really got behind their local men's and women's team, so I was really interested from the offset.
"The facilities there were top class. We had a couple of different pitches that we would train on and we had a really interesting set-up with the schools around at the time and the region.
"They have a sports school in the region and the football club were able to link up with this sports school to develop the younger players. They would be in training with us three mornings a week before school starts at 8am and they would go to school then where they had their own sports programme.
"A lot of our team were younger players, so I think that's why I fell in very nicely there. I was an older, experienced player."
Like for every player who experiences a new league, grappling with the prevailing style of play in the new environment is a challenge to adapt to, with Norwegian football distinct to how Curtin had found Irish and American approaches. 
"I definitely found a difference there," she says.
"In Norwegian football, I found it very direct, very powerful, strong and definitely fast. They were above the pace of Irish football for sure.
"It was more of a direct game, hitting the big forwards early and putting you under pressure. As a centre-half, they definitely put it up to me so it was really good.
"I enjoyed the type of football that they played. It was a good level and I guess everything was just faster than what I was used to just before that point."
On the field, the club would achieve safety in the second tier with a ninth-place finish for the 2012 season. Off the pitch, how did the language go down – notwithstanding the vast majority of Scandinavians' ability to speak highly fluent English?
"It was always a funny one, because you took part of the team talks, a little part in English for me and the rest in Norwegian and sometimes I would just have to sit there and take it in," says Curtin.
"But the coaches were brilliant. Probably the players were better at their English [than some of the coaches] and they would always come up to me and nearly just want to chat to me in English just to improve their own and they always made great efforts to talk to me.
"And on the pitch then, I had to learn the few words like 'left' and 'right', 'on your left shoulder, on your right shoulder' in Norwegian to get a couple of the key ones.
"But even if I spoke in English, it was fine because they understood and always made sure to tell me, 'It's good, keep talking loads, we understand you, so don't worry'.
"It was something you could be worried about going over to another country to play but they were all really good with me. Scandinavia is typically strong in English speaking anyway."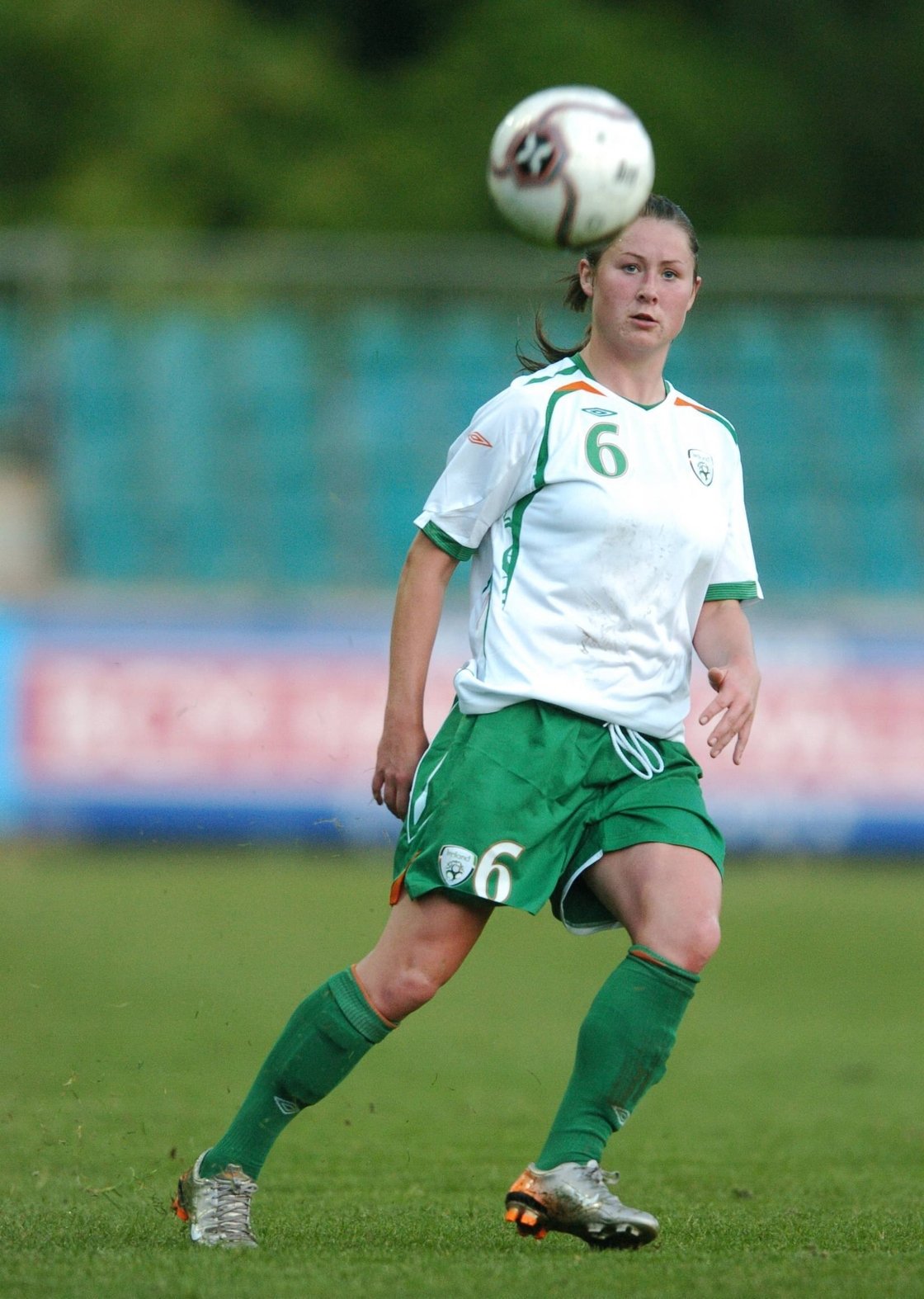 Given where Ålesund is perched on the coast, it's a visually stunning area, which Curtin made sure to explore as well as taking in the scenery on the away trips or team bonding tours to other parts of the country.
"Oh my god, Ålesund was amazing," she enthuses.
"It must be one of the most beautiful spots in Norway and I think that attracted me to go there as well.
"There are a lot of fjords and mountains and we were on the west coast, so a lot of water. If you look at scenes of the stadium, it's literally at the water. It's amazing.
"There are a lot of mountains in Ålesund itself and if you walk up at a certain point in Ålesund, there is literally water all around you because the town is built on a peninsula and it's absolutely stunning, breathtaking views and then going to our away games were also breathtaking. So many fjords... just a stunning, stunning country."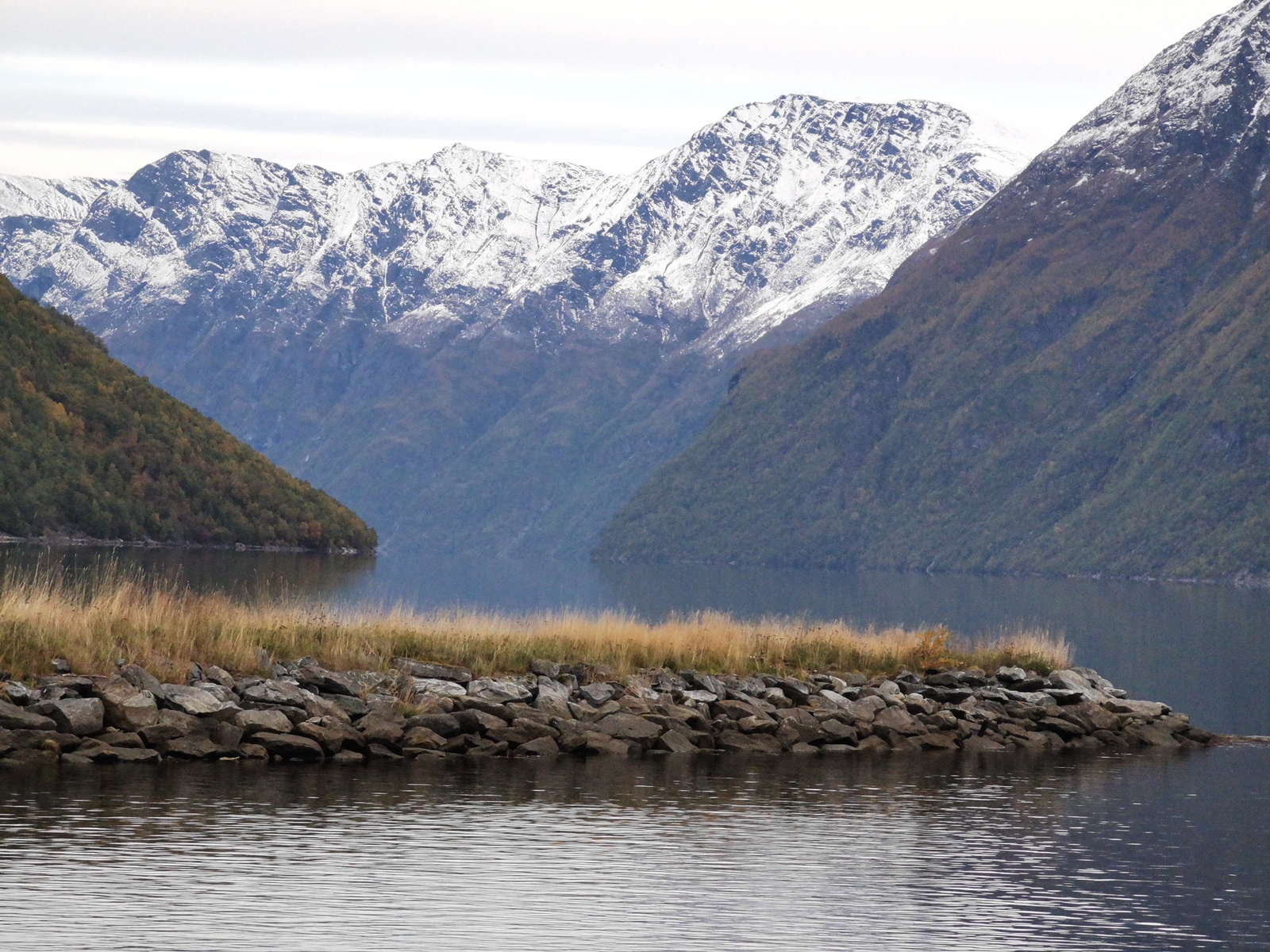 While Curtin got to spend time visiting Oslo where one of her close friends on the team was from, one of the real standouts was an away trip to play a match in a part of Norway where night literally does not fall at certain times of the year.
"We had one or two games up in the north of Norway and it was absolutely amazing because in northern Norway you have 24 hours of daylight and I hadn't experienced that before," she recalls.
"Summer times are long there. You get a good 12 hours of brightness, so it won't get dark until 12 o'clock at night.
"But then we had that away game that I remember. It was just so strange going to bed and just no darkness as it was the summer time. It's really cool to experience that."
Eight years on, that year in Norway – as well as her time in the United States - has had tangible benefits for Curtin's development as a coach and tactician, which comes in tandem with her playing career with the newly formed Treaty United in Limerick.
She cites current North Carolina Courage head coach Paul Riley - where Ireland midfielder Denise O'Sullivan plies her trade at the moment - as her "biggest influence as a coach and manager", highlighting his innovative tactical and technical approach which she learned from during her time with the Long Island Fury and elements of which are carrying over into her own view on the game both from the mental and football angles.
"Your mind becomes so sharp because you're thinking 10 steps ahead all the time," adds Curtin.
"From that, I found I was playing my best football. So definitely when I coach, I challenge my players and make sure there's a mind drill in it too, that they're thinking steps ahead."
In Norway, what especially stood out to Curtin was the aforementioned youth development aspect, where school players got to train regularly with Ålesund's professional players.
In her final months in the country, she was invited to coach at a sports school, an experience she describes as "really valuable" in giving her an insight into the structures underpinning their successful pathways.
And with an eye to the future once she finishes her playing career to focus more on coaching, the 35-year-old views her broadening of horizons as hugely beneficial.
"It's a good experience to go away and see what other coaches do. In Ireland, we're used to playing the same systems all the time but it's just really good to get another perspective on things and other ways to do things. It's really great to see."