For the Irish footballers who go abroad to try and build a career, the UK has tended to be the main destination.
Whether it be in England's top flight or north of Hadrian's Wall in Scotland, clubs at all levels have had, and continue to hire, Irish talent.
What is less common however, is the prospect of moving further afield to the leagues on the European continent.
There are high-profile exceptions of course. Liam Brady's decade in Italy, including trophy wins with Juventus, stands out particularly for the longevity of his stay. Michael Robinson, who died in April, not only played for Osasuna but spent the rest of his life living in Spain as he went on to become a highly respected broadcaster there.
Robbie Keane, of course had a short stint with Inter Milan 20 years ago, Aiden McGeady spent time at Spartak Moscow and Cillian Sheridan has traversed many countries as a professional, while current Republic of Ireland and Shamrock Rovers midfielder Jack Byrne is another who enjoyed a promising loan spell with SC Cambuur in the Netherlands.
There are other notable examples, while some other Irishmen came close to moving to the continent like Niall Quinn, who still has some regrets that a deal with Sporting Lisbon fell through (before Phil Babb made the move later), Gary Breen and Richard Dunne, who attracted the interest of Inter Milan and Malaga respectively.
But let's hear from some of those who did experience life further afield. The first three in our new series were Frank Stapleton, who spoke to us about his time at Ajax, Michael Doyle, who played for AGF Aarhus with the late Liam Miller, and Don Givens, on his lengthy spell with Switzerland's Neuchâtel Xamax.
This time, it's the turn of Givens and Liam Brady's former Ireland team-mate Mr Paddy Mulligan, who never played for a club on the continent, but did coach one of Greece's giants.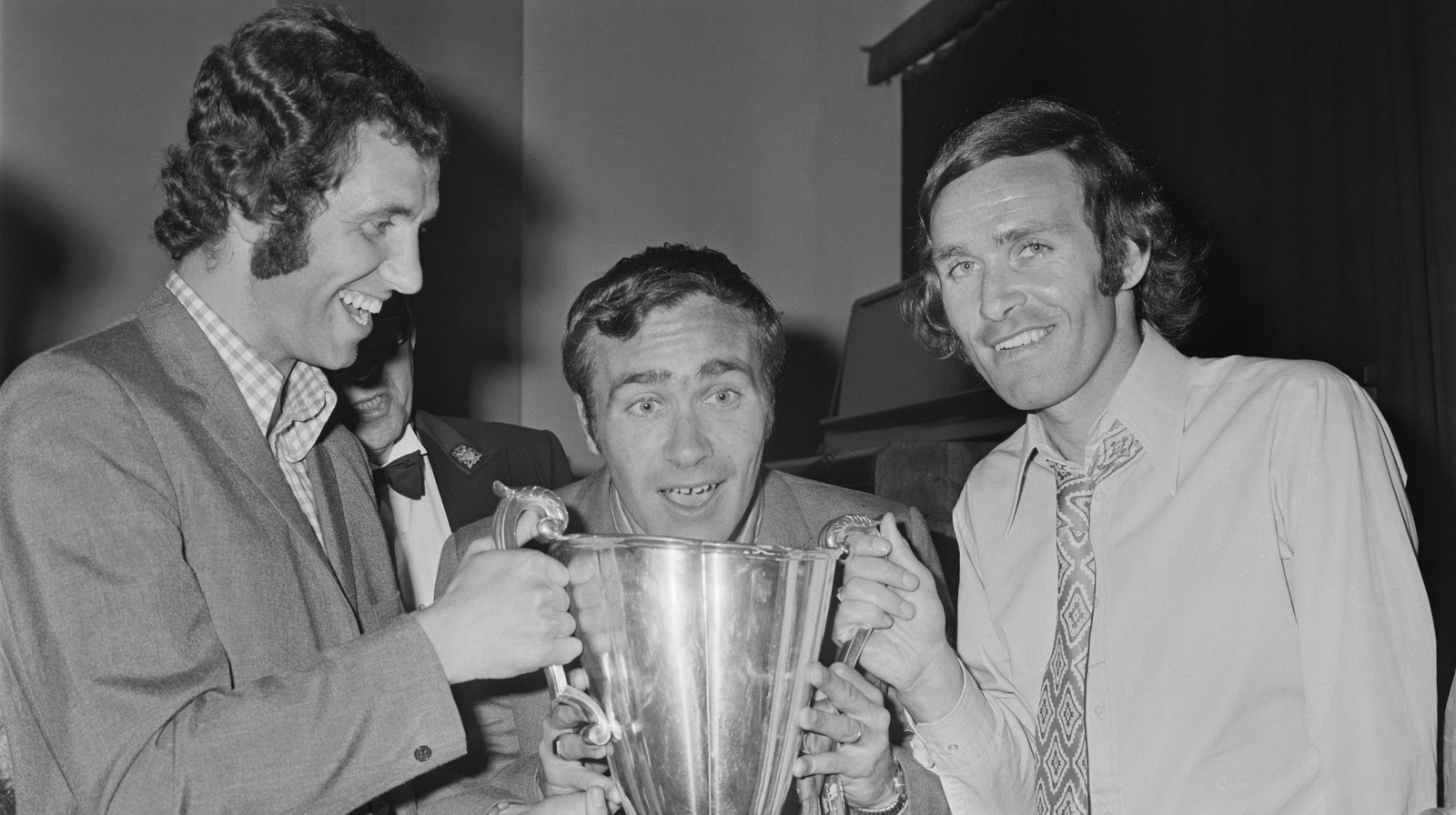 A select number of Irish footballers have managed to make an appearance in a European final.
Among them was a certain Paddy Mulligan. Back in May 1971, the Republic of Ireland right-back featured off the bench as Chelsea and Real Madrid drew the Cup Winners' Cup decider in Piraeus.
Two days later, the Londoners edged their Spanish opponents at the same stadium – Olympiacos' Karaiskakis ground - which meant Mulligan and Ireland colleague John Dempsey earned European medals.
Coincidentally, 11 days later, a Greek club appeared in a European final for the very first – and so far only – time when Panathinaikos lost to Johan Cruyff's Ajax at Wembley in the European Cup showpiece.
Little did Mulligan know it that summer, but within a decade, he would be back in Greece to coach Olympiacos' eternal rivals Panathinaikos.
That future adventure as an assistant coach would run from 1980 until 1982 and would see him reside in Athens.
Forty years on from making that first step in his post-playing career, he has been reminiscing about his early coaching odyssey with RTÉ Sport.
"I had called time [on my playing career] and the call to go coaching came out of the blue," the Dubliner (and Galway GAA supporter) recalls. 
"I had been bedeviled by injury in 1980. I got a bad injury up in Drogheda playing for [Shamrock] Rovers one Sunday and it took an age, almost six months, to get right.
"When I did eventually get it right, I was flying then. But then my former manager at West Brom, Ronnie Allen, who had taken over from John Giles when John left West Brom to go to Rovers, rang me out of the blue.
"He said 'I've become manager of Panathinaikos but I need an assistant with me. Would you be interested?'"
Mulligan was most certainly interested and agreed to pack his bags for Greece.
Panathinaikos have a rich domestic and European history and are part of Greek football's traditional Big Three - alongside Olympiacos and AEK Athens - recent struggles notwithstanding.
But the club Mulligan and Allen were joining in 1980 weren't enjoying their peak years. Their last titles had come with the double in 1977 and the 1978-79 and 1979-80 seasons had seen them drop back to fifth and third respectively in the old Alpha Ethniki league.
Yet, Mulligan did feel there were good raw materials to work with from what he could see on the training ground.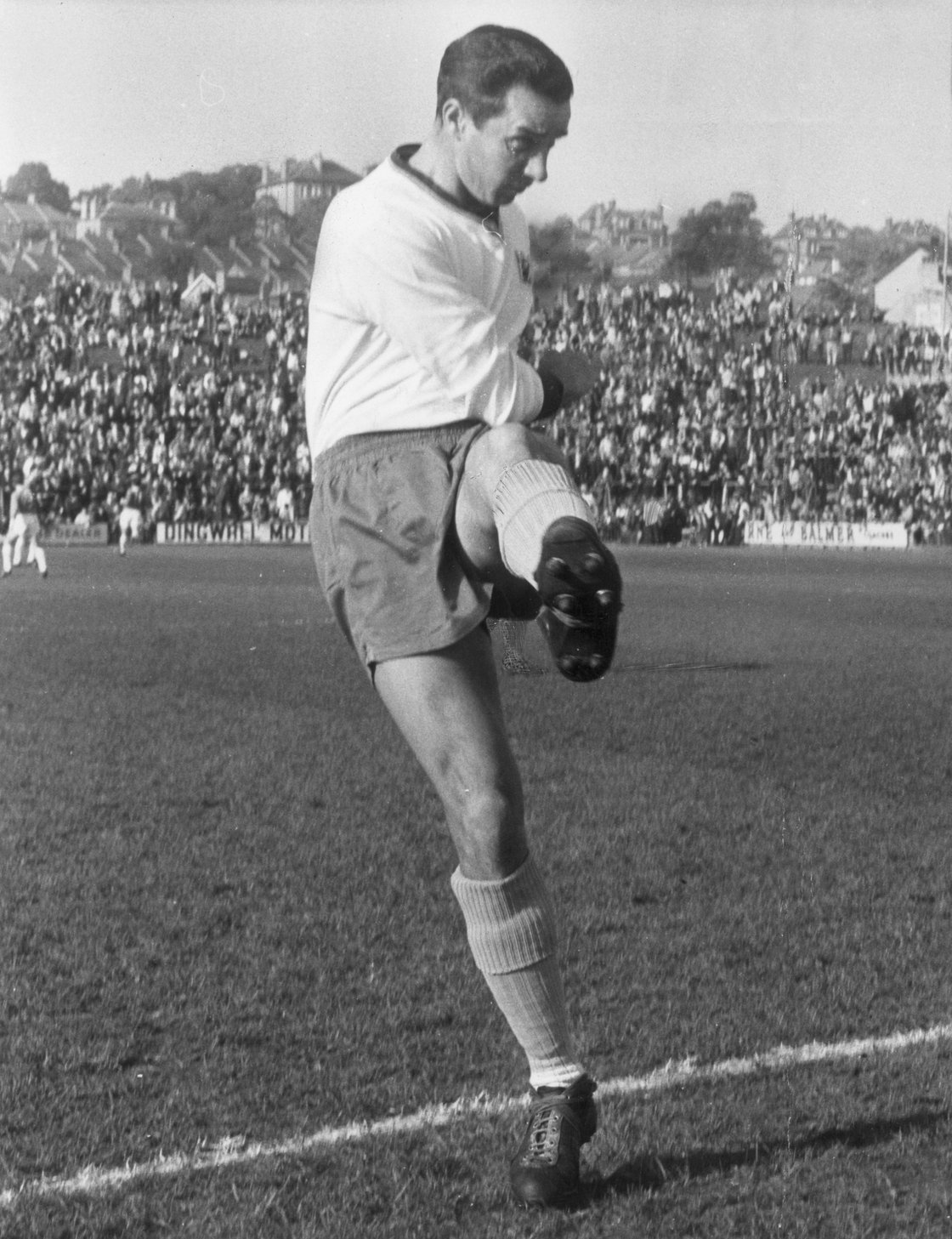 "The Greek players, which surprised me to a degree, they were so technically brilliant at Panathinaikos," he says.

"I joined in on the five-a-sides and their touch was absolutely brilliant.
"It was incredible. But all they wanted to do was run, do 400 metres, 800 metres and they just couldn't get enough. But then on the Sunday, they would hardly move."
Speaking of technical ability, the club also had a very high-profile technical advisor around that time.
Former England manager Alf Ramsey of 1966 World Cup fame fulfilled the role, which saw him offer input when it came to recruitment.
"Ronnie Allen brought in Alf Ramsey, who was involved in the recruitment of players from South America," says Mulligan. 
"He brought over a few Argentinians and one or two Brazilians. But (laughs) they weren't the players that I would associate with Argentina and Brazil, I can assure you!
"It was a daft situation as well because one morning I went to training with the first-team and Yiorgos Vardinogiannis had gotten rid of seven players himself. But that's the way that they worked on the continent in those days."
The real boss was the aforementioned Mr Vardinogiannis, a Greek shipping magnate who served as Panathinaikos' owner and president from 1979 until 2000.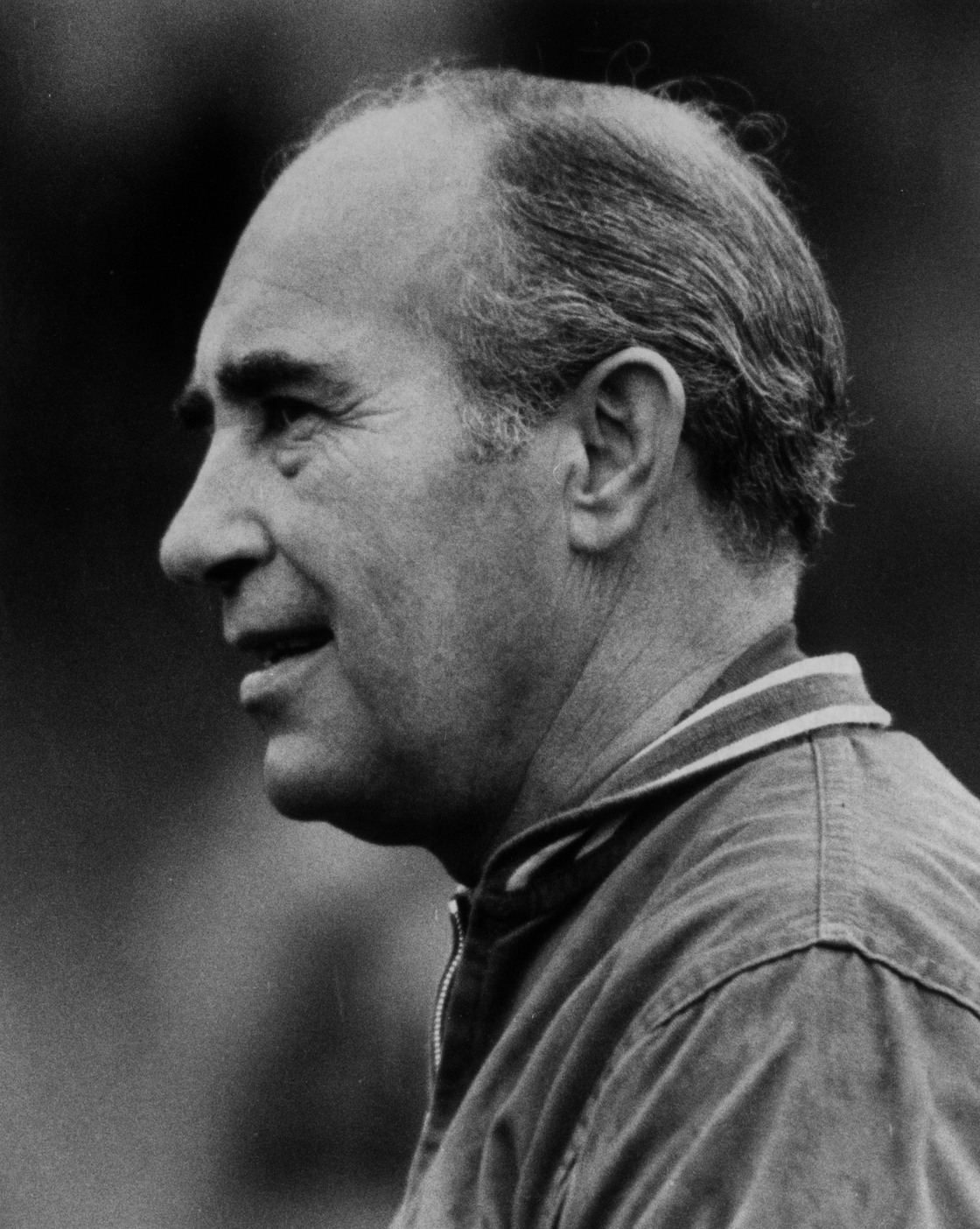 As Mulligan puts it, he is "a lovely man once you didn't upset him too much".

Unfortunately for Ronnie Allen, he quickly fell out of favour with Vardinogiannis, although the owner did retain a fondness for his Irish assistant.
It all came to a head after Juventus, featuring Mulligan's former Ireland colleague Brady and managed by future Boys in Green boss Giovanni Trapattoni, thrashed Panathinaikos 4-0 in a UEFA Cup first-leg match.
"We played [a league match] in Athens on the Sunday and then we went straight to Turin," he says.
"But the Panathinaikos players were on to me on the Monday or the Tuesday asking what the team was.
"I said, 'I haven't got a clue, I've asked [Ronnie] but he's not too sure yet as to what he'll do'. But anyway, I still didn't know the team on the Wednesday when we had another run out.
"Eventually, he announced the team about an hour and a half before the game and he picked six players who had been out injured and I couldn't fathom that one. But I didn't say a word because it was before a game and I didn't want any upset in the dressing room or people to see that Ronnie and myself were having a difference [of opinion].
"But we went out and got hammered 4-0. We got absolutely pulverised and it was lucky that it was only four." 
We need your consent to load this YouTube contentWe use YouTube to manage extra content that can set cookies on your device and collect data about your activity. Please review their details and accept them to load the content.Manage Preferences
By the time their flight home had landed in Athens, Allen would be out of a job. As mentioned previously, the owner was good-natured until he was upset by something... like poor results.
"So we're flying back that night from Athens to Turin and Vardinogiannis the owner was very upset," says Mulligan.
"After the game, he came straight into the dressing room and wanted to do some damage physically to Ronnie Allen.
"I had to hold him back, put my arms around him and say, 'No, no, no Mr Vardinogiannis, you can't do stuff like this'.
"I held him and held him and eventually he saw a bit of sense and walked away. On the flight home, he walked down the aisle and he said 'Hello, Patrick'. But he ignored Ronnie and I thought, 'Oh God, we're in trouble here' and Ronnie said the same.
"I get a call then the following morning from Ronnie to say that he'd been sacked but that [the owner] 'wants you to stay.'"
Mulligan was reluctant to stay initially given that Allen had been the one to bring him over to Athens. But the Englishman persuaded his now former assistant to accept Vardinogiannis' offer to stay at the club.
"I know I brought you here but I want you to stay as well," Allen told Mulligan during that phone conversation before repeating the same message when they met at the training ground.
"I don't want you packing it in just because I've been dismissed."
Vardinogiannis was "like sweetness and light" when Mulligan met the owner for a chat afterwards and with a return leg to come against Juventus, the Irishman stayed on as assistant to Allen's immediate successor, Andreas Papaemmanouil, a former Greece and Panathinaikos player.
"He and I took over the team for the next six games and we won four and drew two," he says, also recalling the intensity of the Athens derbies – which at the time never descended into violence or fan trouble - as well as the fervent support for the big clubs even at training or friendlies. 
Significantly, one of those six victories was against the mighty Juventus in the second leg. While it wasn't enough to overturn the first-leg deficit, the Greeks' perfomance made an impression on Liam Brady, that's for sure.
"We beat them 4-2 and we could have scored six or seven that night," says Mulligan.
"Liam was playing and at one point in the second half, he came over to me and he said, 'Paddy, Paddy, control these fellas. They're f***** mad!'
"I said, 'I know they're mad, Liam, and it's great. Don't worry about it, you'll be fine. We'll get you home safe.'
"We really played well that night, compared to how we played at Juventus. It was like chalk and cheese. At one point, we were leading 4-1 and we hit the crossbar twice. An inch or two and it would have made it 6-1. The main thing was there was a reaction."
However, Papaemmanouil, who Mulligan liked and got on well with, was replaced after just six games by Austrian Helmut Senekowitsch.
The former Chelsea, Crystal Palace and Shamrock Rovers defender wasn't as fond of him or the "dismissive" tone he used.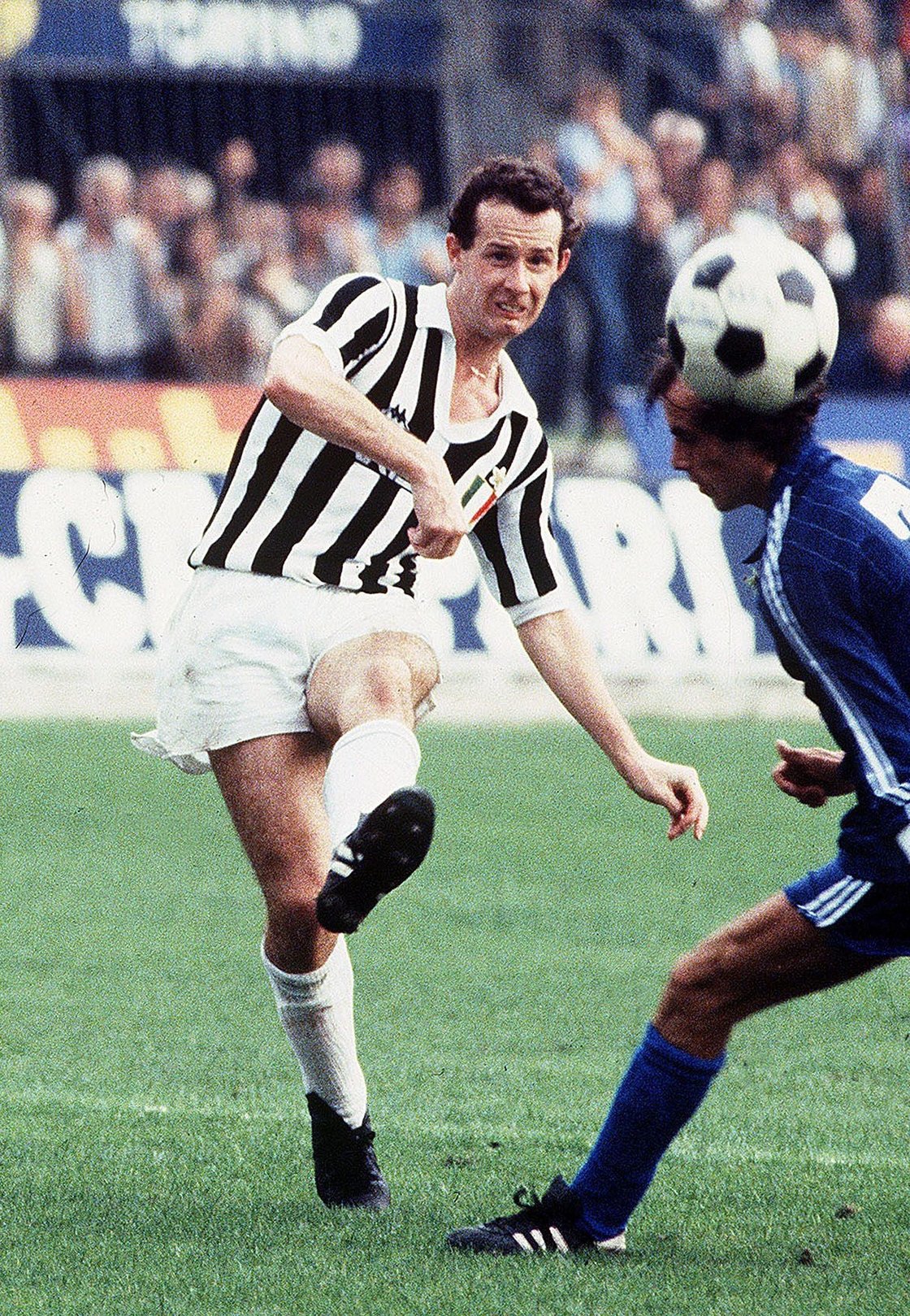 "What a lunatic," recalls Mulligan.
"I didn't get on with him from the word go. He was just so condescending to everybody, including all the players... it was embarrassing.
"We were hung out to dry. We were only the gophers there [to him]. And he didn't improve the team because his man-management skills were nil.
"I did call him aside and told him, 'You can't speak to me like that and you can't speak to any of the players the way that you're doing it. I've had enough of this carry on with you.'"
Mulligan instead decided to spend more time working with the embryonic academy set-up at the club, although Vardinogiannis had made it clear that he would love to keep him more involved with the first–team. 
"It did not end up a good season at all," he adds.
A fifth place finish ensued, which meant Senekowitsch's time was also up, with Lakis Petropoulos, another former Panathinaikos and Greece player taking charge.
An upturn in fortunes would follow. Panathinaikos narrowly missed out on the title to Olympiacos via a playoff decider but the team got their hands on the Greek Cup at the end of the 1981-82.
"I had just left then at that point because I was fed up of the whole thing," says Mulligan.
"I left the club and then stayed on in Greece for about a month or two before I came back."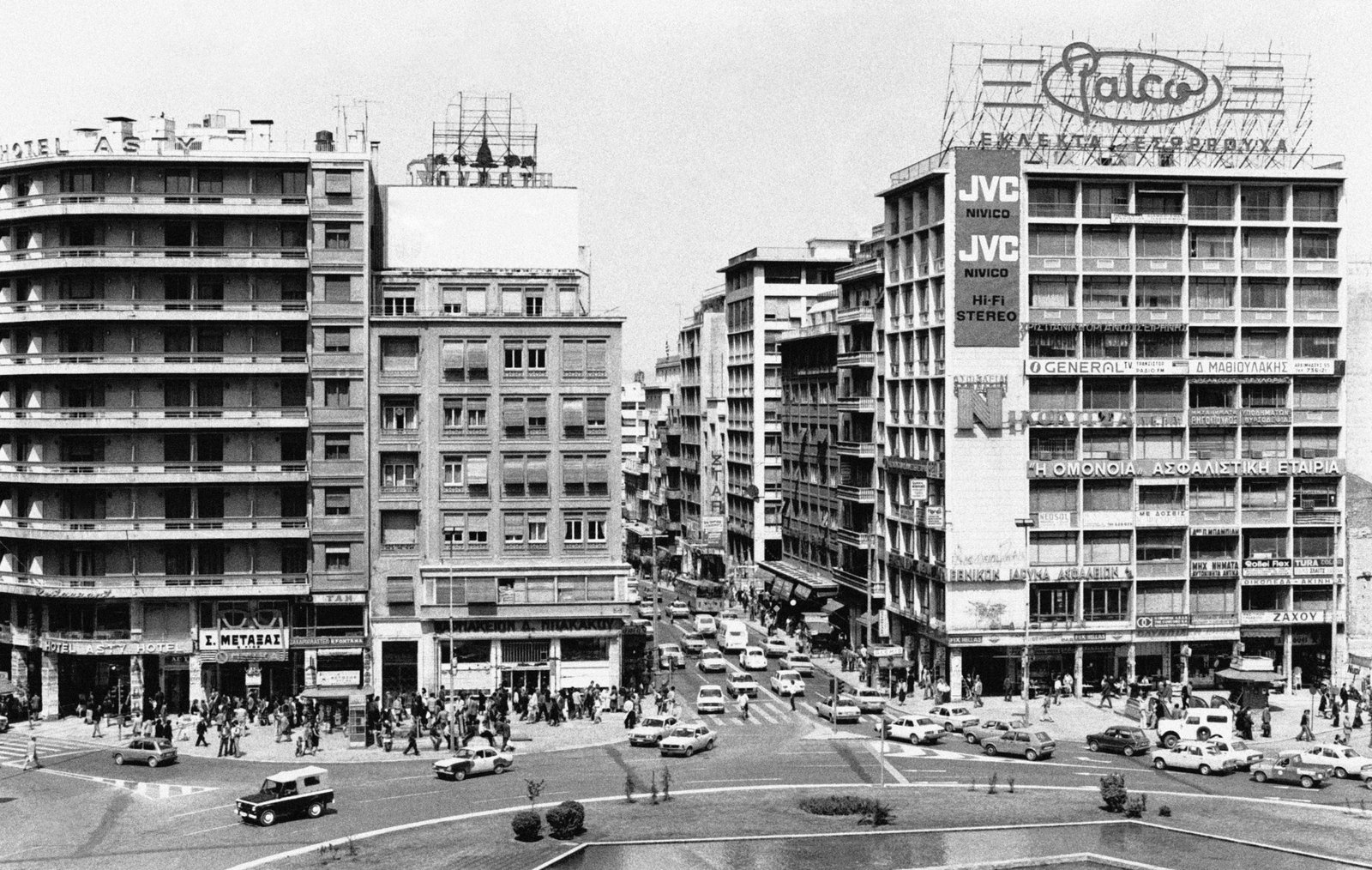 But overall, it was a "wonderful experience" according to the former Ireland international, who found the off-the-field life much to his liking in Greece, whether it was the food, lifestyle or the people.
"Athens is a fabulous city and the people are great," he says, adding that a local couple, Stefanos and Bessy, who were both avid Panathinaikos fans - and who he remains in touch with to this day - made sure he was well looked after daily.
"The Greek people are fabulous people. They're so welcoming."
And he made a point of seeing the country whether it be visiting the iconic Acropolis or "when I had week off, go over to one of the islands and the Greek islands are absolutely beautiful. Put it on your list, you've got to go and do it. That hot Mediterranean Sea, you'd die for.
"You'd enjoy Athens as well. Even back in 1980, '81, '82, it was still a fabulous city. Now, I can only imagine how good it is these days, even after all the austerity and the problems that they've had."
The Greek language wasn't something that came easily however, although the fact many of the players had decent English helped no end.
"The language I found was a nightmare. I think they have seven 'E's' in the alphabet or something like that," he recalls.
"But fortunately, most of the lads spoke English and the players at Panathinaikos were just absolutely brilliant. Smashing lads, the very, very best of lads."
And sometimes football greats that he had played against in England's old First Division would randomly turn up on holidays.
"Who do you think I bumped into there in Athens? I was driving through the city centre and Denis Law, of Man United and Scotland, he was walking with his family and I just called out, 'Denis, Denis, Denis! What are you doing?'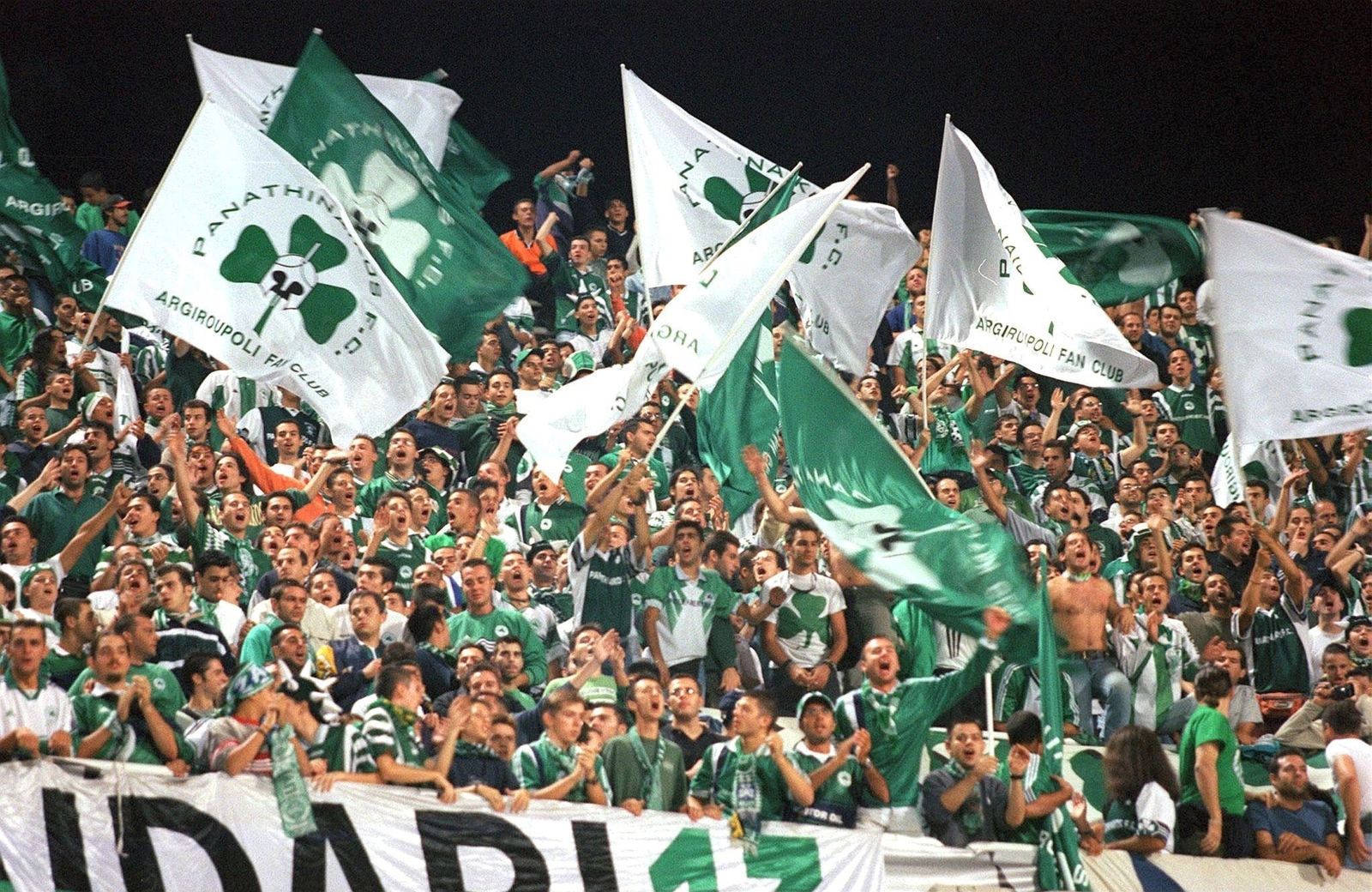 "So I went off and parked and we went for a cup of tea. But imagine going all the way to Athens and who do you see walking down the street, with his children and his wife, only Denis Law. I had done a few things on television with Denis and of course I'd played against him and got to know him quite well. A lovely, lovely man."
As for Mulligan, he returned to Athens a few times to pay visits to Stefanos, Bessy and their family. But one thing he was never able to get to the bottom of was Panathinaikos' club badge and jersey colour.
The shamrock is the club's symbol and their colours are green which harks back to old Ireland jerseys.
"I thought it was strange. But nobody could answer me the question as to why the shamrock," he says.
"Obviously, I enquired about it when I saw it and thought there must be an Irish influence at some place, along the lines of a Patrick O'Connell, who saved Barcelona from going out of business by taking a trip down to South America.
"But I couldn't find out if there had been Irish nurses, doctors or priests over there that had this influence.
"It didn't influence me anyway, one way or the other because I just wanted to try my hand at coaching and Ronnie Allen gave me that opportunity... and the rest is very much historical."