For the Irish footballers who go abroad to try and build a career, the UK has tended to be the main destination.
Whether it be in England's top flight or north of Hadrian's Wall in Scotland, clubs at all levels have had, and continue to hire, Irish talent.
What is less common however, is the prospect of moving further afield to the leagues on the European continent.
There are high-profile exceptions of course. Liam Brady's decade in Italy, including trophy wins with Juventus, stands out particularly for the longevity.
Robbie Keane, of course had a short stint with Inter Milan 20 years ago, Aiden McGeady spent time at Spartak Moscow and Cillian Sheridan has traversed many countries as a professional, while current Republic of Ireland and Shamrock Rovers midfielder Jack Byrne is another who enjoyed a promising loan spell with SC Cambuur in the Netherlands.
There are other notable examples, while some other Irishmen came close to moving to the continent like Niall Quinn, who still has some regrets that a deal with Sporting Lisbon fell through (before Phil Babb made the move later), Gary Breen and Richard Dunne, who attracted the interest of Inter Milan and Malaga respectively.
But let's hear from some of those who did experience life further afield. First in our new series was Frank Stapleton who spoke to us about his time at Ajax. 
This week, it's Notts County and former Ireland senior cap Michael Doyle on his season at Denmark's AGF Aarhus alongside the late Liam Miller.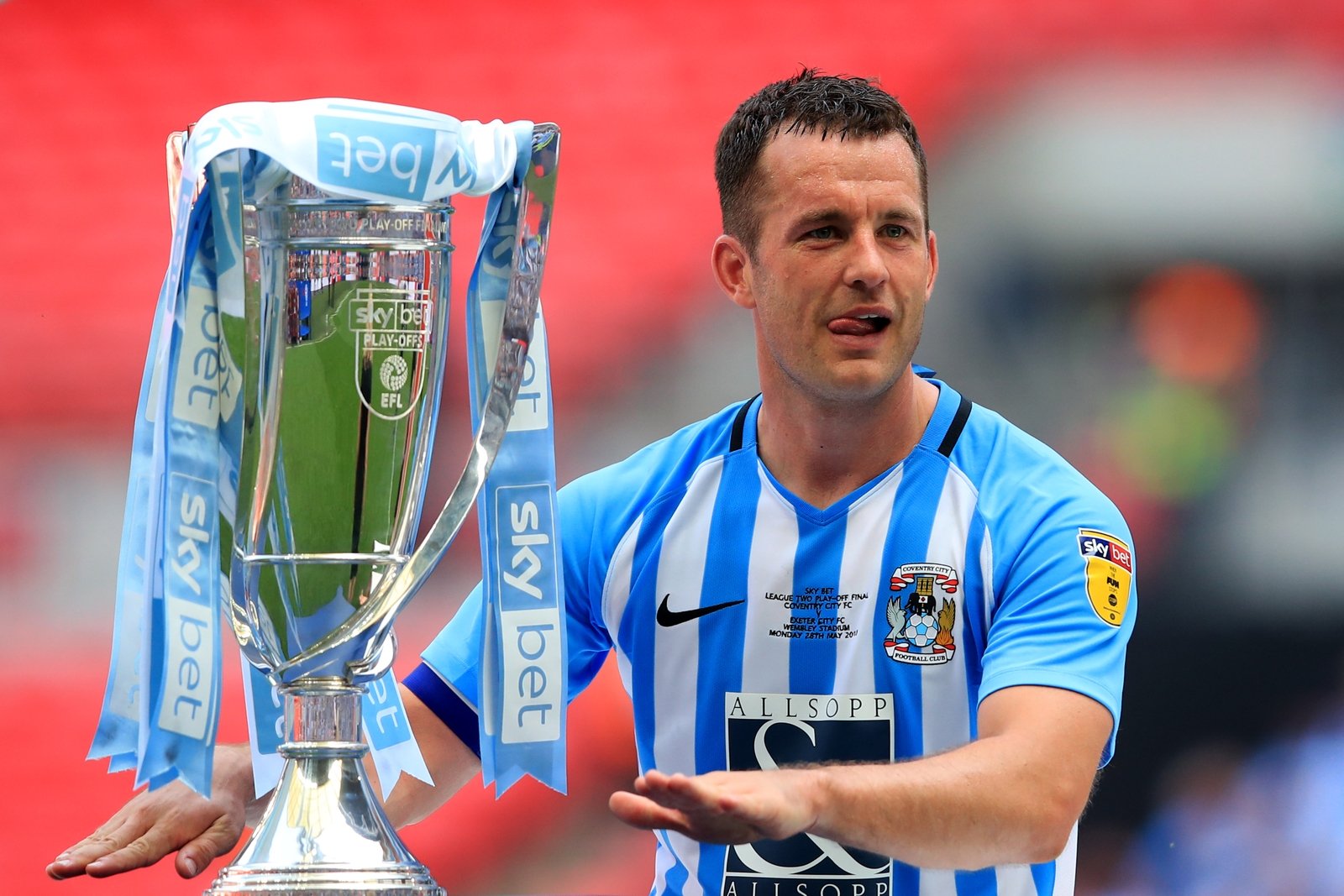 "Aarhus in the middle of our street!" That tweaking of the Madness classic isn't all too unfamiliar to Irish ears given the Boys in Green have played in the Danish city more than once during this Millennium.
Back in 2007, Steve Staunton's side thrashed the hosts 4-0 in Aarhus, albeit in a friendly, ten months after that humiliating result in Cyprus.
Eleven years later, Martin O'Neill was in charge when Ireland drew 0-0 with the Danes in a Nations League game.
It's Denmark's second largest city, situated on the country's eastern shoreline and the main club is AGF (Aarhus Gymnastikforening to give them their full name).
But the two Republic of Ireland away trips to the city aren't the only Irish connection to the locale.
Five years before the 2007 game, AGF Aarhus had two Irish footballers in their ranks, both on loan from Celtic.
That 2001-02 season was an important juncture in the careers of Michael Doyle and the late Liam Miller, who hailed from Dublin and Cork respectively, before joining Celtic's youth ranks.
Both had dreams of breaking into the Hoops' first-team before the possibility of a loan move to Denmark initially came out of the blue for current Notts County captain Doyle.
"At the time when I was at Celtic, it wasn't very common for players in the academy and reserves to go on loan," the 38-year-old tells RTÉ Sport as he looks back on one of the most important experiences in a career that has since taken him to Coventry City, Leeds United, Sheffield United and Portsmouth.
"When the opportunity came it was kind of out of the blue to go to Denmark. I just read it in a paper one Sunday morning that I was going to this team in Denmark.
"'Bloody hell', I hadn't heard anything and then as the week went on the manager of the reserves [Kenny McDowall] said to me, 'Look, there's an opportunity', which at the time I was thinking, 'Brilliant'. 
"I was jumping at it with both hands but then once I agreed to go, it was a bit like, 'Bloody hell, I'm going to another country'. I'd probably been at Celtic three or four years at that stage so I was probably only really starting to settle at Celtic and then I was off in another country and I'd made close friends in Glasgow."
"You start thinking that a lot of that is going to be gone. So it was pretty daunting obviously but deep down it was something I knew I wanted to do."
Aarhus didn't pluck the names of Doyle (and later Miller) out of thin air however. A key broker in recruiting from Celtic's ranks was the Danish club's assistant coach Marc Rieper.
The former Denmark international defender had started his own playing career at AGF before later finding himself at Celtic where he spent three years between 1997 and 2000.
"He had just retired a year or two before and moved back to Denmark," says Doyle.
"I'm sure I spoke to him before I got there and basically once I got there, a couple of [Aarhus] players came to pick me up because they used to train in the morning and afternoon, so they came to pick me up from the airport and I got there for the afternoon and trained with the players which was great."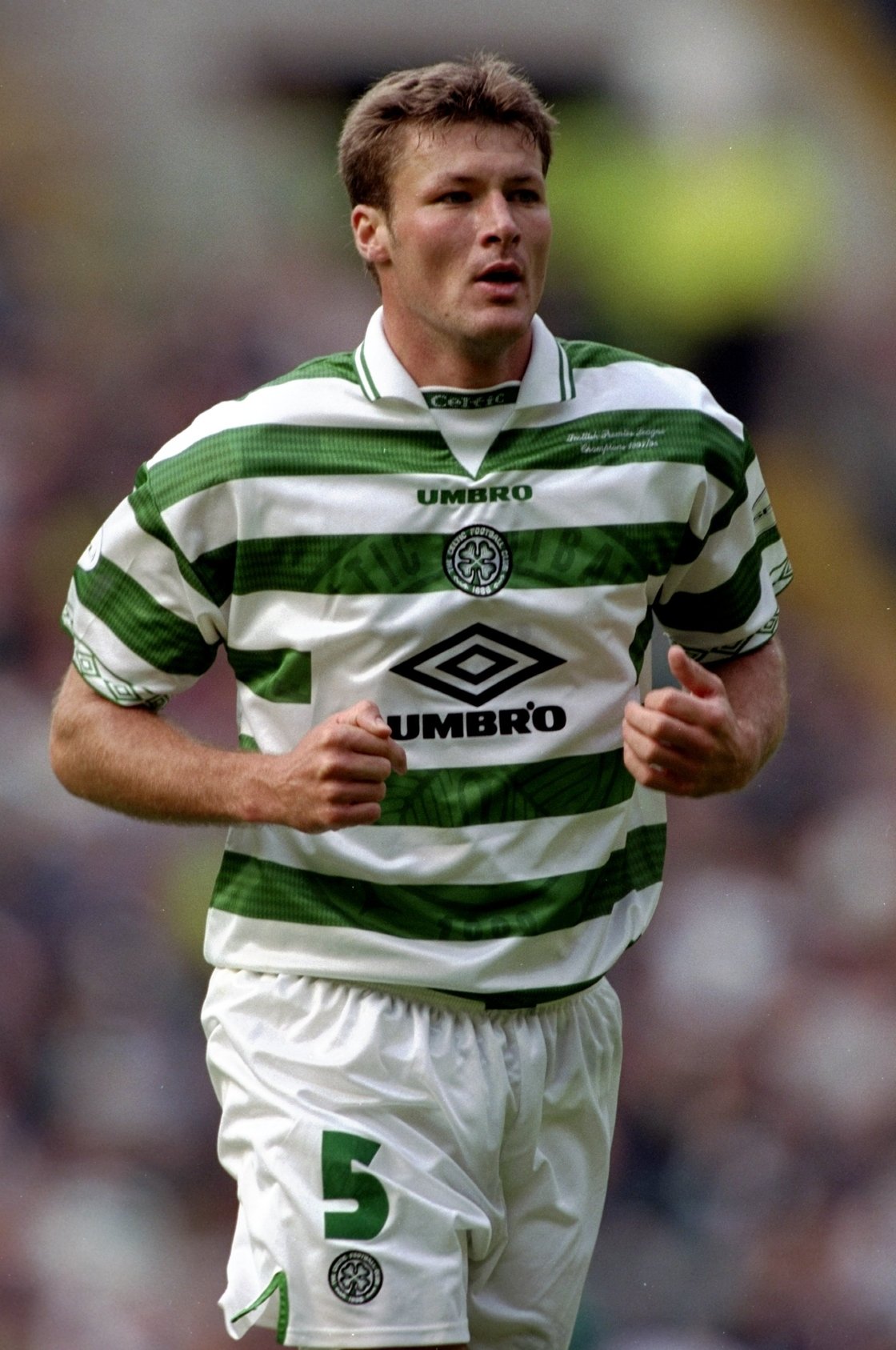 As he recalls, the adaptation on the training pitch was quick as he "hit the ground running" in his first taste of a real first-team environment with a debut match slated for four days after landing.
"We played on the Monday night on telly which was brilliant, getting that exposure right away in a big game," Doyle says, adding that Rieper and manager John Stampe helped that settling in process.
"We won the game and I think we were bottom of the league at that stage. But we won the game 3-0 and it just felt great straight away.
"There were probably 4,000-5,000 at the game and it was all new to me. It was a brilliant experience."
The language wasn't an issue either given the Scandinavian proclivity for speaking an English so near perfect that it's sometimes superior to native speakers.
Away from training, Rieper would not only coach him but essentially be his landlord, providing a family base for him to settle in.
"The club had said to me, 'We have an apartment there for you if you want'. But Marc had said to me, 'If you want to come on and stay with my family for a couple of months to settle in, do that', and that's what I did," says Doyle.
"They had a basement and I stayed there."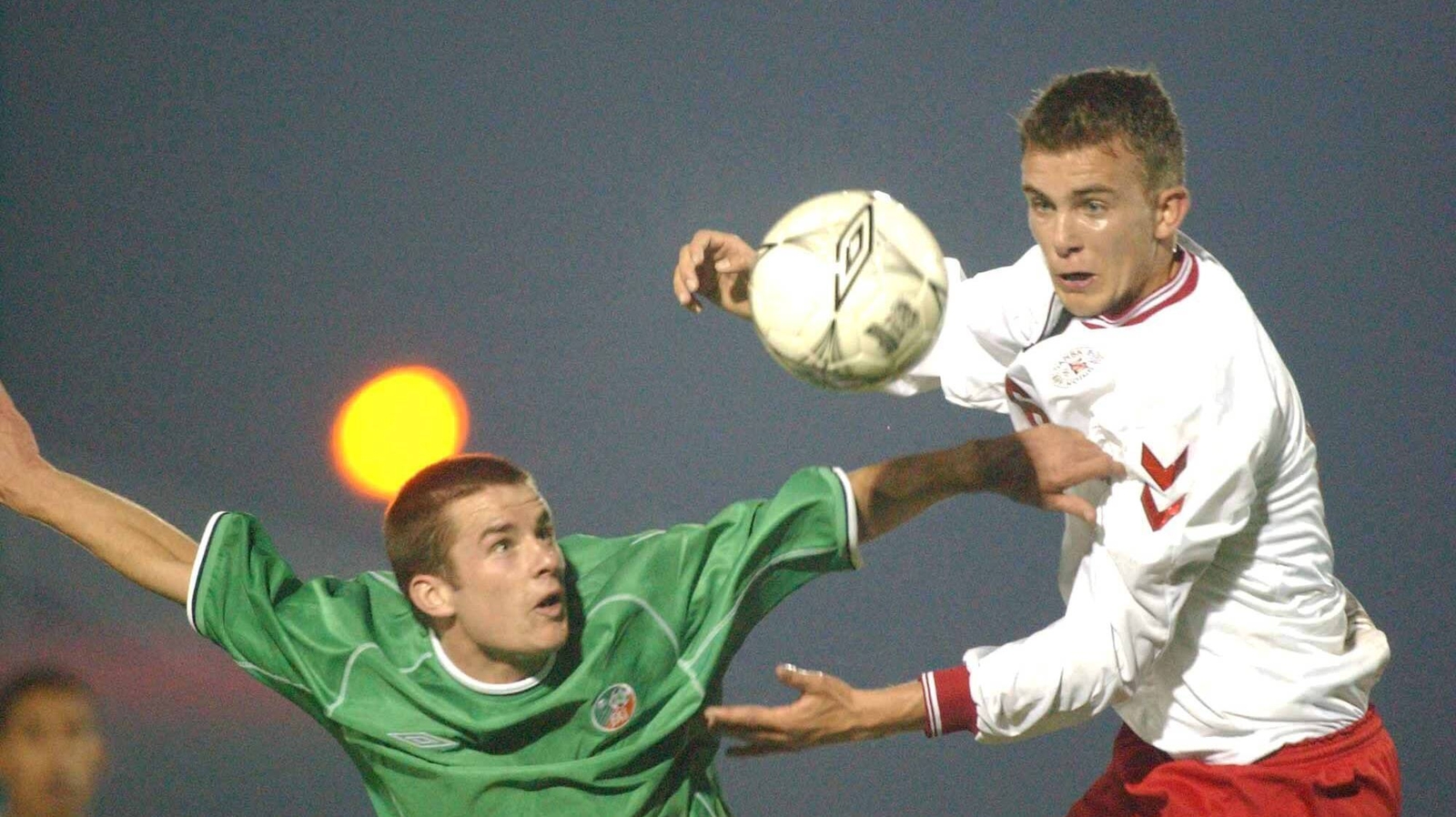 The knock-on effect of the Aarhus move was positive for his international chances at underage level as he got called up for an Ireland Under-21 qualifier against Cyprus in Longford.
"I hadn't been involved with Ireland for underage level. I'd never really got a break and straight away I went over there and I played my first couple of games for Aarhus and it was an international break," he says.
"I got called up for the Ireland Under-21 squad by Don Givens right away. So straight away that was massive for me. I wasn't expecting anything like that.
"It was a great team. Obviously, Liam [Miller], John O'Shea, Graham Barrett and Andy Reid – that group that had won the [European] U16s - a very strong group and I'd got called up into that straight away and my career had got a kickstart out of it when I wasn't expecting it. That was the start of my career really."
Before long, close friend Miller would join him on loan in eastern Denmark as Celtic looked to give another promising Irishman a taste of first-team football and the chance to rehab an injury.
"We had been living together for a couple of years in Glasgow and we were very close," says Doyle.
"I had left [for Aarhus] but Liam had had quite a bad injury on his ankle at that stage.
"He seemed to have a stop-start few years at Celtic with injuries and that. He just seemed to have little niggles.  
"I was speaking to Liam every other day on the phone [after moving to Denmark] and I just mentioned it to [Marc Rieper] about the possibility of Liam if we would try and get him.
"I think Marc asked the question then when Liam got fit and Celtic decided to let him go. I think they just wanted him to get a run of games, kind of similar to myself, but obviously for him I think it was more getting a run of games and see how well he does.
"Once he came over, straight away we got our own flat and it was great."
Both would make a great impression on their new team-mates in training and matches. But before that what did the city, which has a population a little bit larger than Cork's, have to offer to a pair of 20-year-old Irish lads?
"It was a beautiful place, an amazing and lovely place to live," Doyle says of the city.
"It was spotless, clean; the people were nice and friendly and it was great. We were two young lads.
"We just used to go out and it was great for us and it was a brilliant city. We had great team-mates who always looked after us and they had good traditions over there.
"They used to play on a Sunday and then go back for a pizza. There was a pizza place in the town which was just lovely. The whole team would go back there after that, have some pizza and a few beers and go out. It was a great time.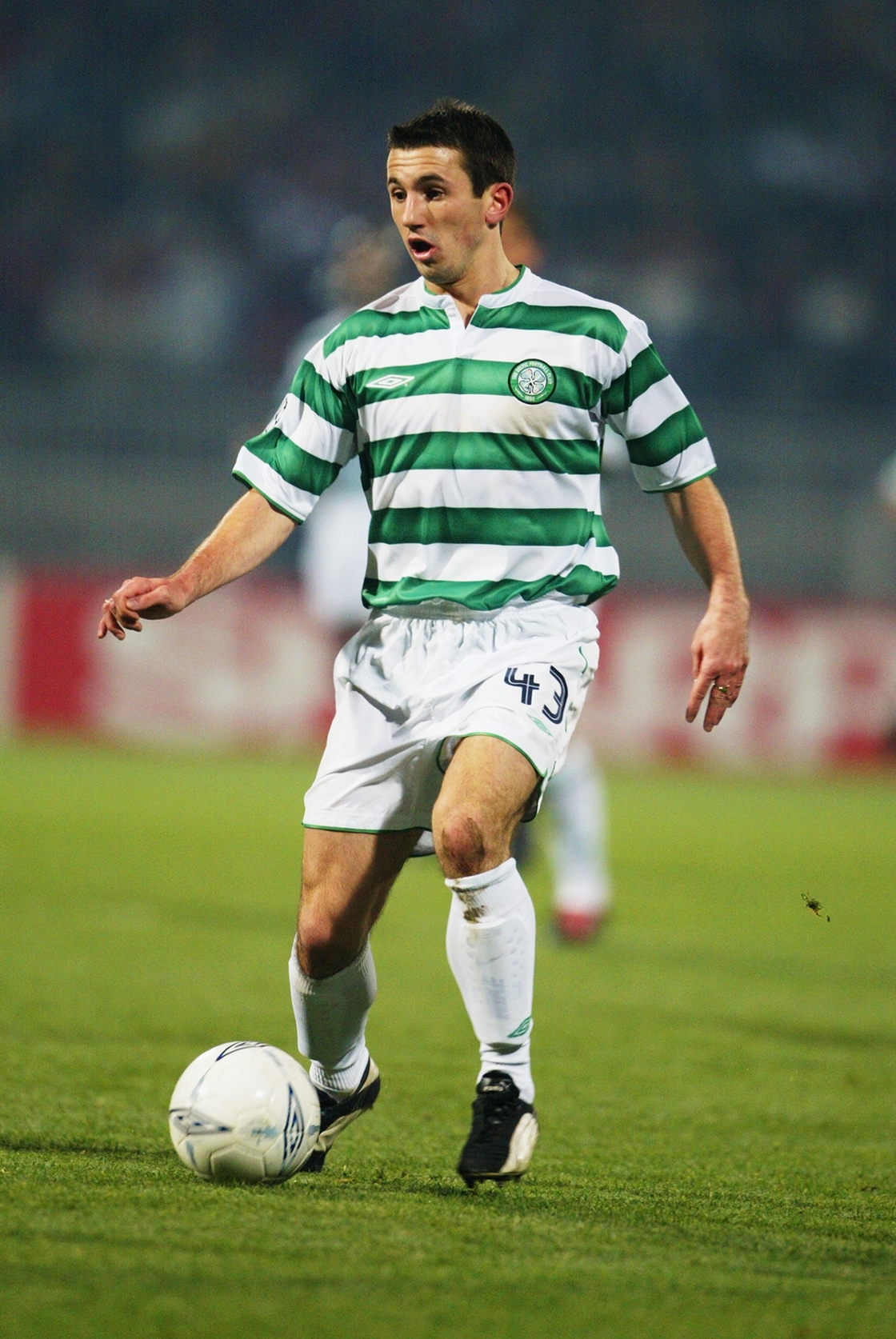 "Scott Sellars, the ex-Newcastle player, was there as well. He was finishing his career and Scottie kind of took me and Liam under his wing.
"It's probably only now when you look back at people like Marc Rieper and Scott Sellars, [you realise] how much they tried to help you and give you a bit of a break and played a big part in letting you have the type of career you'd have."  
Anecdotally, the Aarhus coaches and players were especially impressed by the Irish duo's work-rate and enthusiasm in training and matches, with both Doyle and Miller spending extra time honing their games after sessions as the former recalls, adding that the facilities on offer gave greater impetus.
"I'll never forget it. The training ground had bedrooms in it and all with bunk beds and a lot of the time we'd be doing double sessions but if you trained at 10am, you wouldn't train again until 2pm so you'd finish [session one] at noon, have a bit of lunch and then go to bed for a couple of hours at the training ground. It was brilliant," he says.
"It was a bit ahead of its time. They wouldn't have that type of stuff in a lot of clubs outside the Premier League at league level, certainly at any club I've been at haven't had those types of facilities. They were just a little bit ahead of their time and forward-thinking. And as young players, you're always trying to improve and whether it was just doing a little bit of head tennis, weights or extra running, it was all there for you [to make the most of]."
That inner drive was also helped by the ultra-competitive reserve team environment they had emerged from at Celtic and across Scottish football at the time according to Doyle. 
"I was well able just from the environment I had come out of," he says, before touching on how the style of play differed to his experiences in Ireland and Scotland, acknowledging how Denmark has been a good recruiting ground for Germany and the Netherlands' top clubs, citing the example of the player he regards as having been the best in the Danish league at the time, Christian Poulsen, who would sign for Schalke at the end of that season before his career took him to Sevilla, Juventus, Liverpool and Ajax.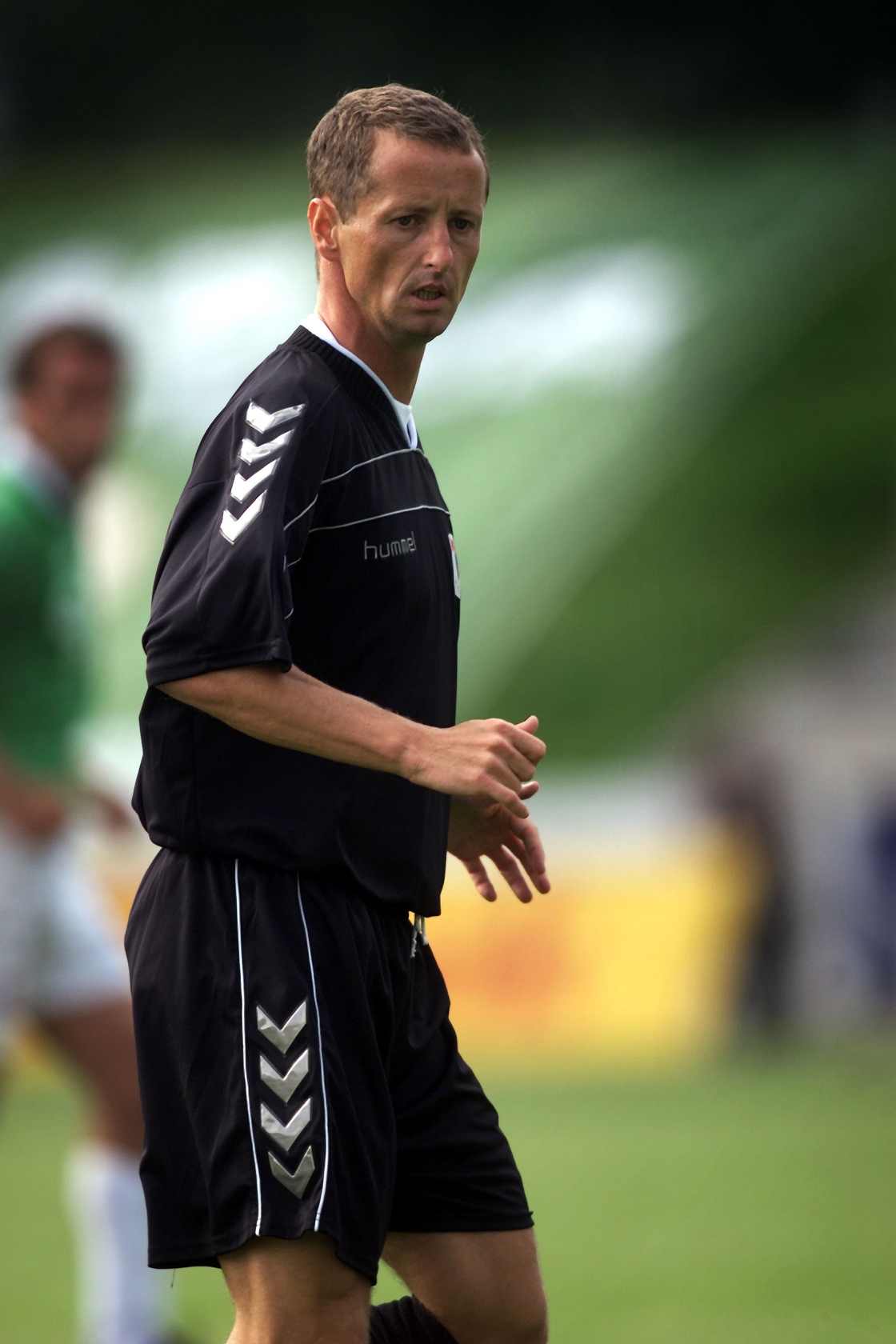 "Over there they wanted to pass the ball. Probably the games weren't as quick and it wasn't as physical probably but it was a very Dutch or German type of football.

"They wanted to pass the ball and be technically good but the standard was brilliant. You're getting to go over there and you're getting to play against the likes of Copenhagen and Brondby. At that stage, they were always in the Champions League and UEFA Cup.
"So it was a great environment to be in. We went to Brondby away and I scored near the end of the season and we drew 2-2. We went to Copenhagen and drew 0-0 as well. It was brilliant to play in those types of environments."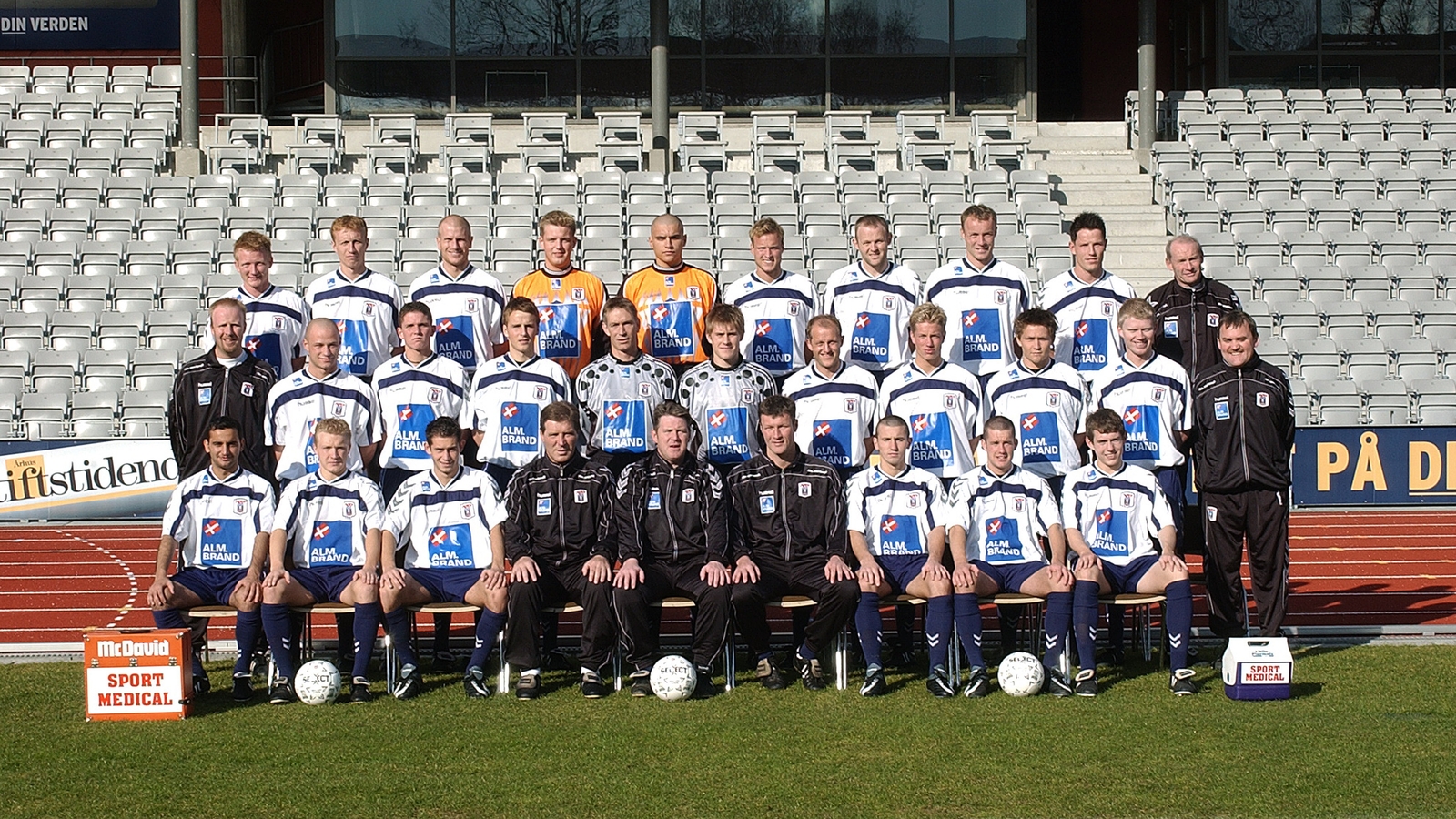 That goal against Brondby which came five minutes into the fixture on 10 April 2002 is the one he ranks as his favourite of the four he scored in 22 league appearances for Aarhus.
"I've never been able to find that funny enough," Doyle says.
"I've often thought back to it, especially at times like these when you texted me, so I looked back and tried to look back at the highlights of that season.
"But I can never find any highlights of that season and I always try and type in that season but can't find anything on YouTube.
"But that goal against Brondby, I caught [the ball] well. I beat someone, took a touch outside the box and put it in the bottom corner from about 20-odd yards out. As I said, we drew the game but it was a nice strike, especially in that type of stadium."
Ultimately, both Doyle and Miller would return to Celtic at the end of that season. Aarhus' manager had been keen to keep both players and in Doyle's case he had a desire to stay with the Danish club.
"I wanted to stay," he says.
"There was no way Liam was staying, not through himself, but because there was no way Celtic were going to let him go.
"He'd gone over [to Denmark] and everybody expected him to do what he'd done and maybe they didn't expect me to do as well as I did because I wasn't as highly thought of [at Celtic]. 
"But Liam was one, when we were at Celtic, that everyone was expecting to break through. Everybody knew how good he was; physically strong, he had everything.
"But I wanted to stay. I'd had that bit of exposure and I knew deep down that I wasn't going to go and play at Celtic. I went back there at the end of January [2002] to extend [the Aarhus loan] until the end of the season."
"I'd spoken to Martin O'Neill and he said, 'Look, go back until the end of the season but we want you to stay another year'.
"And I remember saying to him, 'I'm not going to play here'. I was realistic. I knew Celtic had one of their best ever teams then at that stage. They were winning everything and he just said, 'Give it a year and if it's not going well for you by next Christmas, we'll help you and you can move on.'"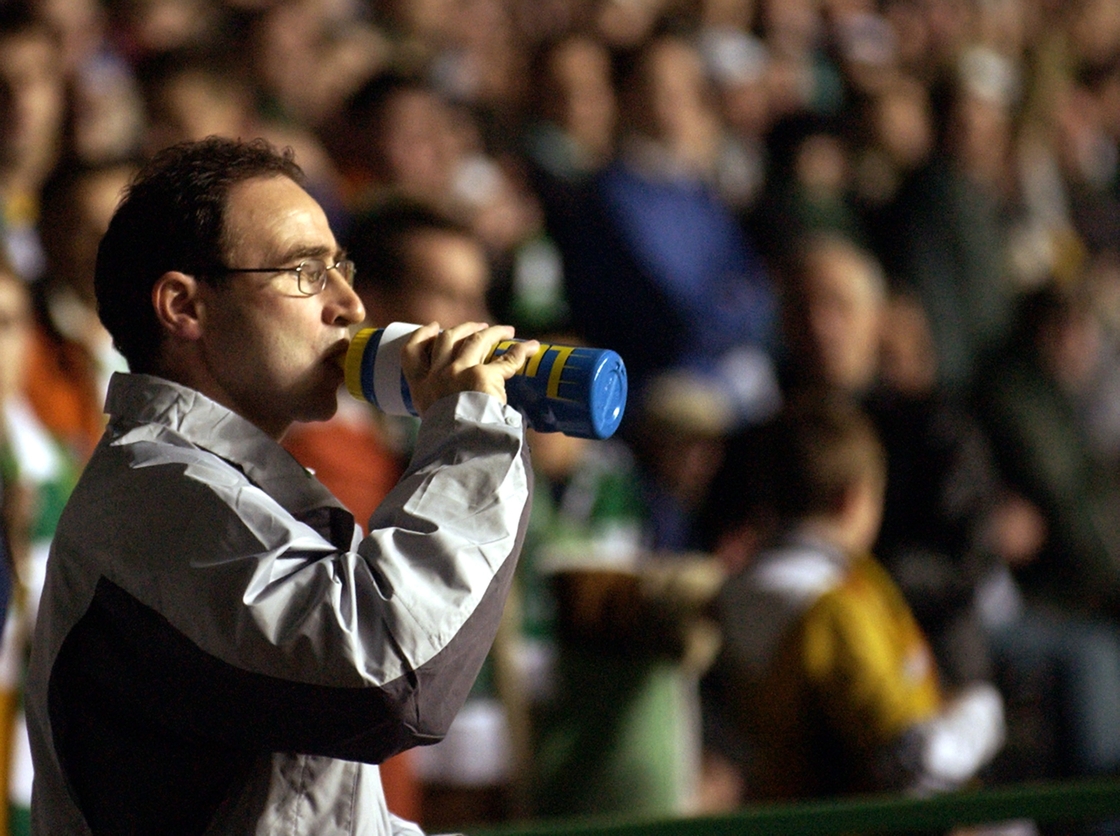 Doyle gave it a year, although Brondby showed interest in keeping him in Denmark but nothing came of it with the midfielder making the move to Coventry in 2003 and "never really looked back" as he began a long career in the English game.
However, he remembers the six months between returning from Aarhus and signing for Coventry as "frustrating" because it was tough getting a game in the reserves, let alone trying to break into the senior team, due to a rule allowing just three over-21 players to take the field at any one time.
And given that Celtic seniors occasionally dropped down to the reserves for game time or post-injury fitness building, the avenues were closing for Doyle.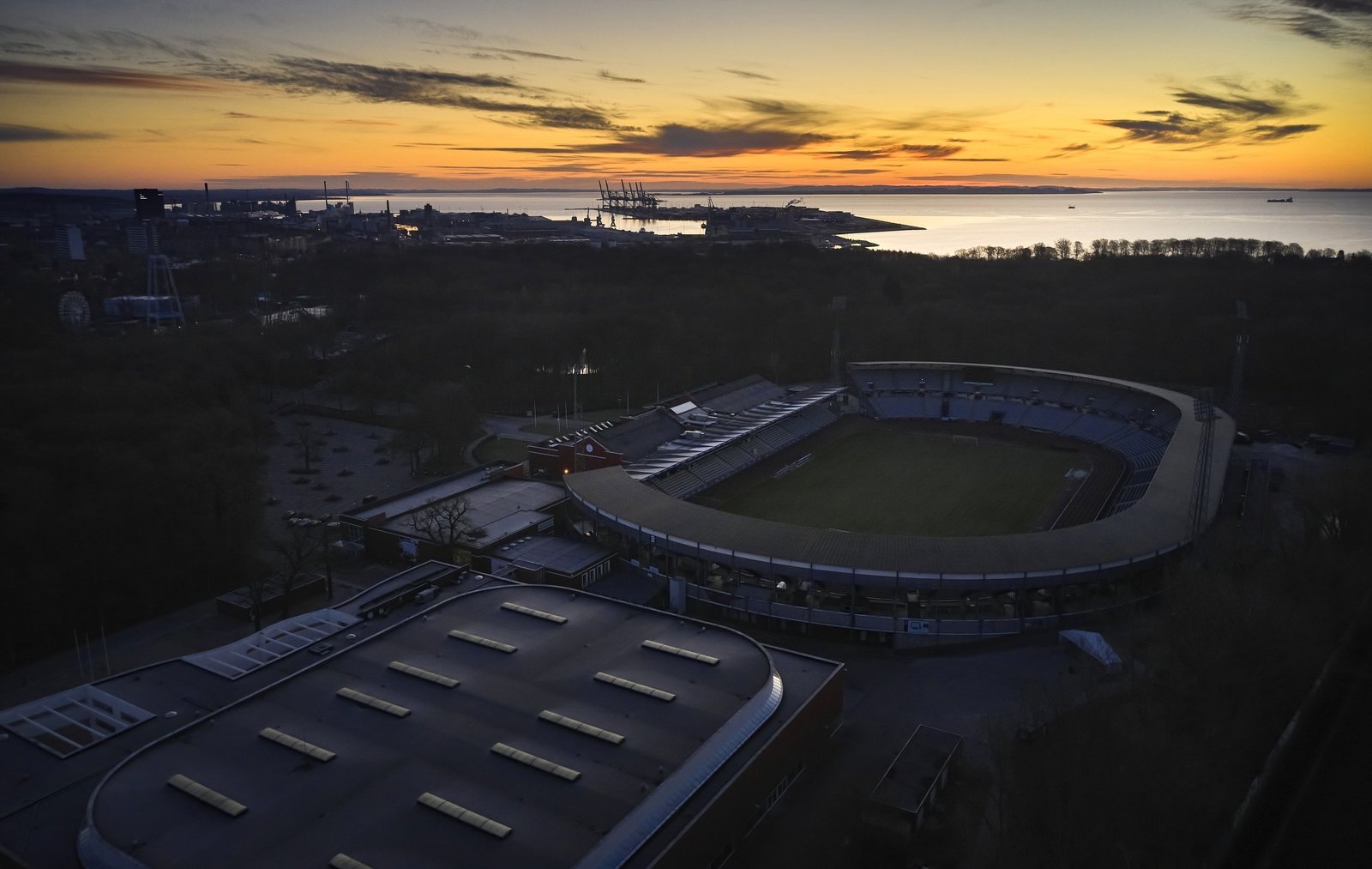 "It was quite frustrating after playing week in, week out in Denmark," he adds.
The experience at Aarhus has had the added benefit of creating an immediate bond with any Danish team-mates he has since had at club level, with his former Leeds colleague, goalkeeper Casper Ankergren coming to mind, especially as he was on the books at Brondby when Doyle scored his aforementioned goal!
"He was quite a funny lad but we used to talk quite a lot about him being at Brondby and me being at AFG," Doyle adds of Ankergren.
However, while Ankergren didn't start that April 2002 match between Aarhus and Brondby, that team was coincidentally managed by Norwegian Åge Hareide, the manager of the Denmark side that Ireland has sparred with so regularly since that 2018 World Cup playoff (Hareide was also a former club team-mate and tenant of Martin O'Neill's in the '80s which goes to show how small a world the football universe can be!).
Overall, given the way it "kickstarted" his own career, Doyle feels more Irish players should take the plunge of going further afield to countries like Denmark as much for life experience as for footballing growth.
"I just feel that me doing what I did, it built my character massively," he says.
"I couldn't recommend it enough for any player."