Over the last few months, we've been lifting the lid on the stories of Irish footballers who enjoyed spells with clubs on the continent, with the protagonists sharing their tales of adventure, grappling with new languages and styles of play.
The first five in our new series have been Frank Stapleton (Ajax), Michael Doyle (AGF Aarhus where he played alongside the late Liam Miller) Don Givens (Neuchâtel Xamax), Marie Curtin (Fortuna Ålesund) and Paddy Mulligan (Panathinaikos).
But you can't talk about Irish footballers on the continent without speaking to Cavan's own Cillian Sheridan who currently leads the line for Wisla Plock in Poland. In Part 1, he details his first adventure in Bulgaria 10 years on.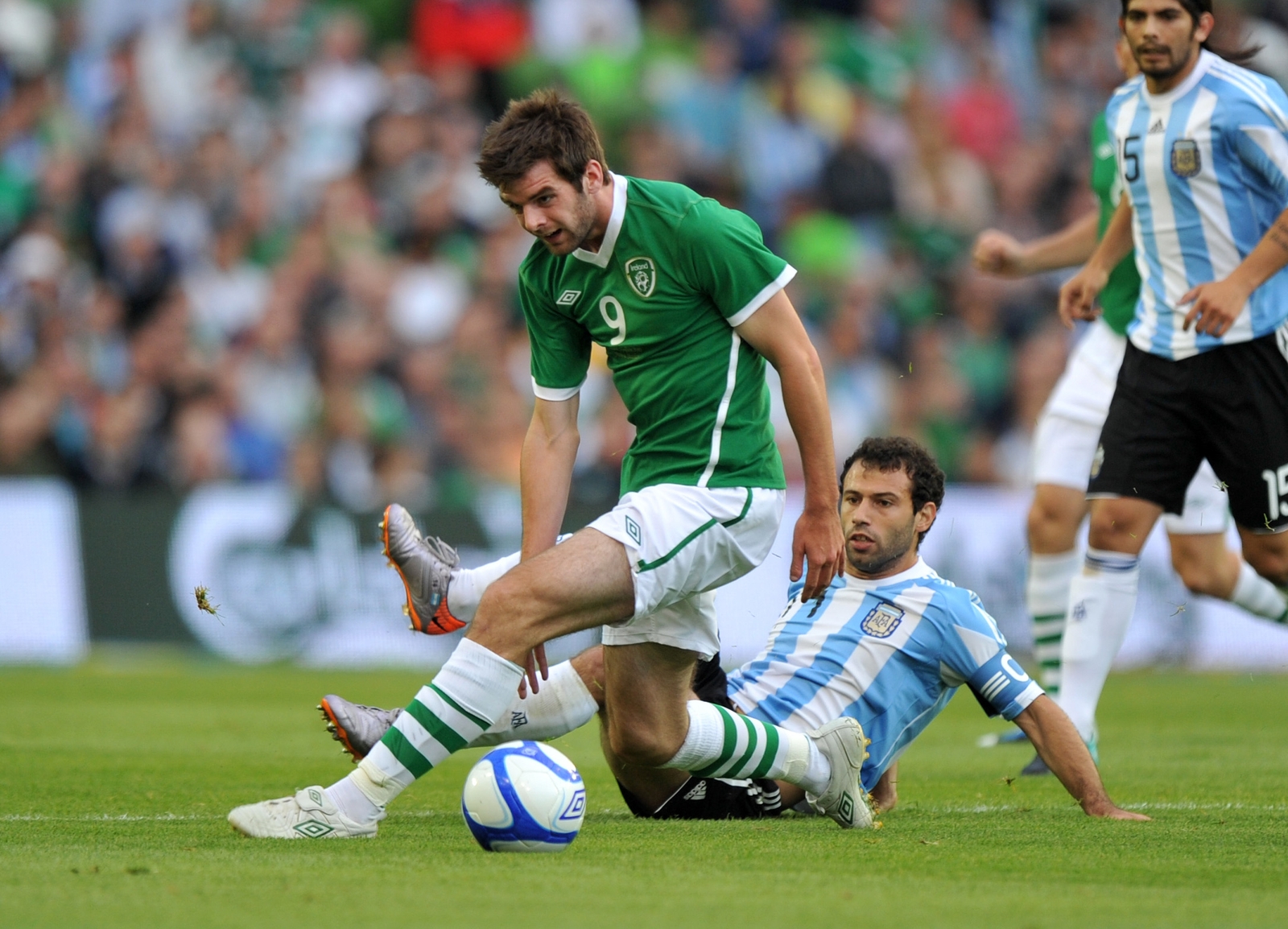 On Wednesday, Ireland welcome Bulgaria to Dublin for their second UEFA Nations League head-to-head in as many months.
The football connection between both nations has mainly played out in major tournament qualifiers and friendly matches.
But Bulgaria has also been home to two Irish footballers. CSKA Sofia currently have Blanchardstown native Graham Carey on their books, with the former Irish youth international having moved to the Bulgarian capital last year.
He also has Plymouth Argyle in his back catalogue of clubs and was also an Ireland Under-21 international in 2009-10 which is interesting because both those facts tie him to the first Irish footballer to play at CSKA Sofia.
As a player who has forged a career like no other Irish contemporary, Cillian Sheridan needs no introduction.
The Cavan native, who had previously featured for Celtic, St Johnstone, Kilmarnock, Motherwell and Plymouth, has often gone where no Irish footballers have gone before, across four countries on the European continent and not to mention a spell in Australia.
Currently playing for Wisla Plock in Poland's top division, the 31-year-old already has Cyprus and Israel on his CV.
But how did he go from Bailieborough to Bulgaria a decade ago, at a time when he was an Ireland senior international?
A couple of days after watching his native Cavan beating Monaghan in the Ulster Championship from afar, he joined RTÉ Sport to chat in depth about his career across the continent over the past decade and how his interest in European football was spurred, like many of us who grew up in the 1990s and early 2000s, by Channel 4's Football Italia helmed by James Richardson.
"Football Italia, Saturday mornings wasn't it?" says Sheridan as he casts back to those halcyon days. 
"That was late '90s and early 2000s when Serie A had all the best players in the world at the time.
"I used to love that and it was kind of around the same time as I got into Championship Manager and it was just all those players of that time. So it was probably my first proper love of football."
Ultimately, his love of football would take him to Celtic where he would progress from the youth ranks to the first team, including featuring as a substitute in the Champions League against Manchester United in 2008.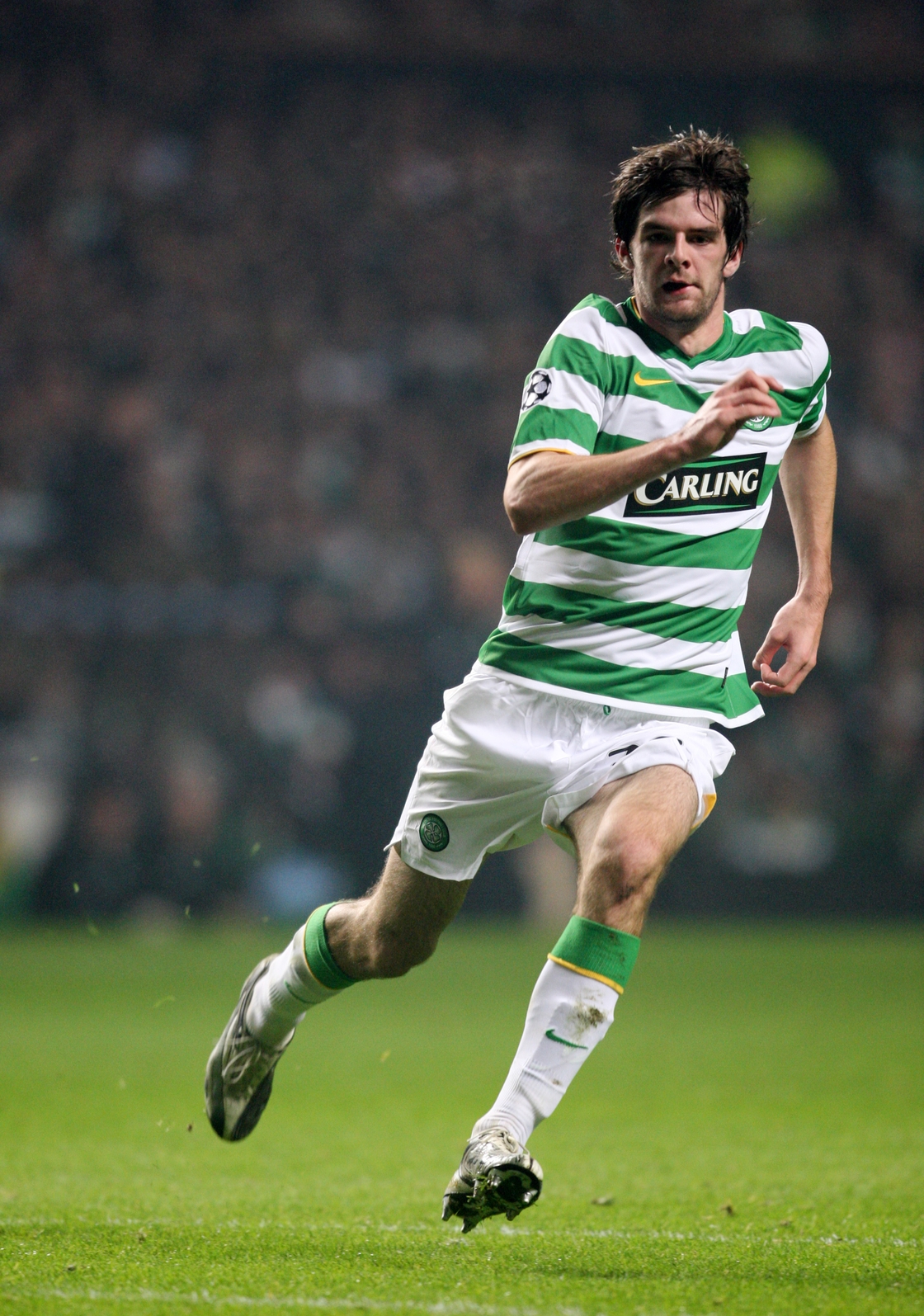 However, for most of the two years to follow, Sheridan would be loaned out to other clubs in Scotland as well as half a season at Plymouth on the English south coast.
But then a turning point came in the summer of 2010 as Bulgaria's most successful club, CSKA Sofia, came calling out of the blue via his Scottish agent who coincidentally lived in Bulgaria.
With CSKA on the lookout for a striker, Sheridan was ultimately recommended to them as a leading candidate.
"As far as I can remember, the opportunity to go came up in the beginning of the summer," he recalls.
"And then I was thinking about it over one or two months. It was really touch and go whether I was going to go or not.
"I went over to look at the place and check everything out and it was touch and go on being yes or no and eventually at the end, I just said, 'Yeah, okay why not?'"
Part of the charm offensive from CSKA saw the club invite Sheridan and his family to Sofia to take in a game, which so happened to be the biggest derby fixture of the season against capital city rivals Levski Sofia. Needless to say, it was fiery, although it didn't put him off.
"It was weird because it was the first league game of the season and they started it off with Levski and CSKA," he says.
"Obviously, it's a different environment to go and see as your first taste of what football there is like.
"Especially the fans. I went over with my parents. We were sitting watching it and right beside us, the away fans are throwing fireworks, flares and stuff in and you're kind of a bit taken aback and thinking, 'Jesus, I'm not sure about this. This is wild, wild west stuff.'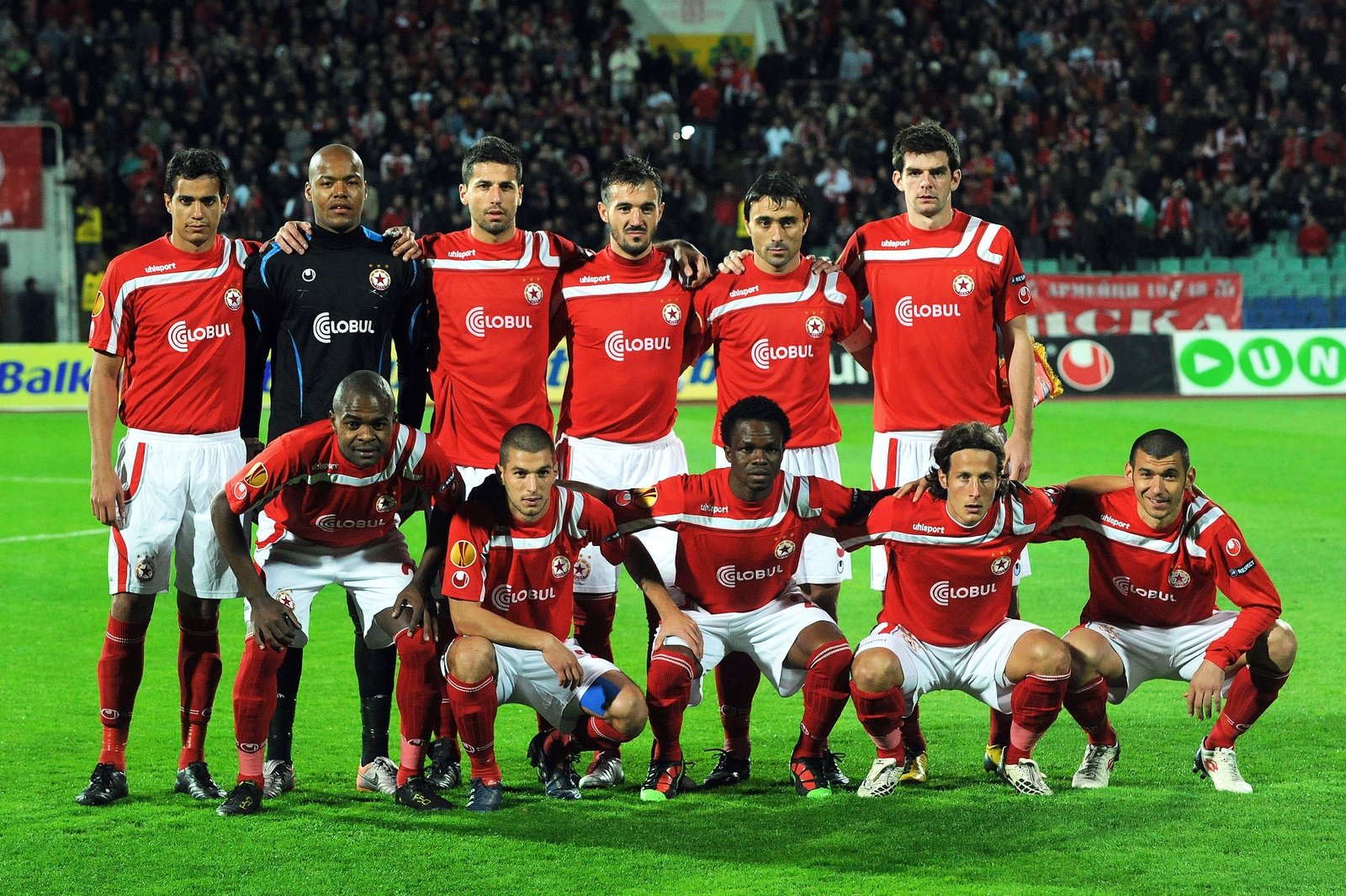 "But in the end it just came down to it was just a very good opportunity that I had and it was one I was ready to go and try and take."
There was one fly in the ointment. While Sheridan was predominantly dealing with the sporting director, Bulgaria legend Emil Kostadinov, the club's head coach Pavel Dochev left his role mere days after the Irish striker's arrival.
"I had never spoke with the coach but I spoke with the sporting director who I've a feeling had played for Bayern Munich," says Sheridan.
"I only remember speaking to him and then my agent would have done the talking with him and the president where it would have been about my contract and things like that.
"At the end of the day, that was the biggest thing for me going over there. My contract was a huge improvement on what I was getting [in Scotland].
"It was another thing getting the money (laughs) but you start to see that happen a bit more often." 
While the particulars of contracts were being thrashed out, the living situation ended up being relatively straightforward for Sheridan.
"The club had a few places for me to go and look at and that was pretty easy," he says.
"I think I went to see two or three different apartments all ready to move into straight away, so it was just a case of me picking one and it's ready straight away."
Also helping the settling in process was a close friend, Jamie, who moved over to Sofia to stay with him for the first couple of months.
"One of my best friends had just finished college with me and he came over with me for the first month or two so that helped a little bit and then he went home and kind of around that time the manager changed," Sheridan adds.
Dochev's successor as CSKA boss was a Macedonian coach by the name of Gjore Jovanovski who had arrived in mid-August before Sheridan had fully made the move. While the Cavan man saw ample game time under him, Jovanovski would be gone within two months. Bulgarian Milen Radukanov would be promoted as manager on 21 October and it was around that time that Sheridan's game time drastically reduced.
"It was a weird kind of setup because the dressing room was quite split in terms of there were the foreigners and there were the Bulgarians," Sheridan explains.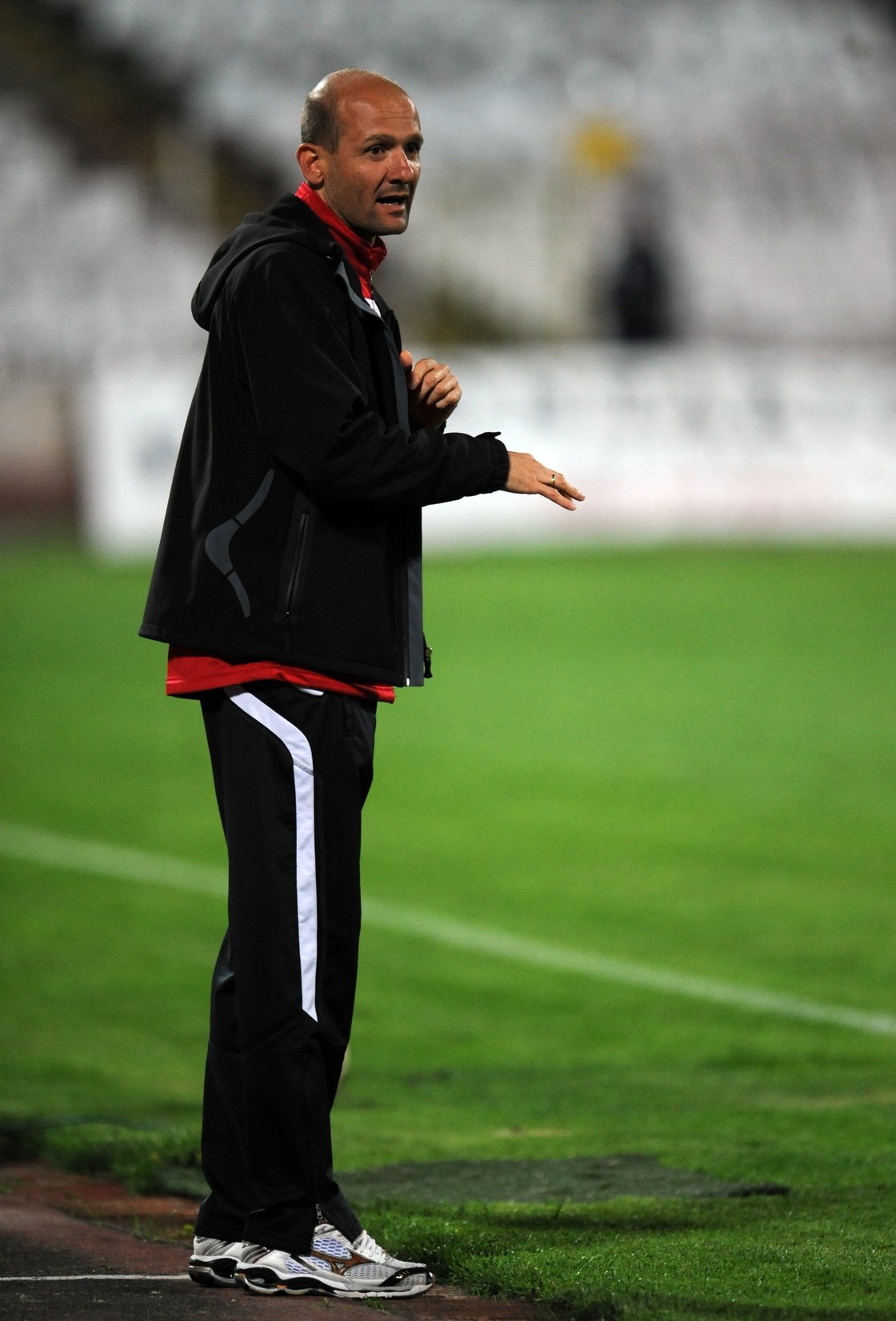 "There was a group of Italians that this Radukanov, who was the assistant [and then] became the coach and he would have had an idea of how the dressing room was.
"So he came in, got the job and kind of went with more of the Bulgarian players. I remember him pulling me in one day and saying, 'I see you're good friends with one of the Italian guys. Don't be so friendly with him.'
"And because I was out of the team, I was thinking, 'Ah well, f*** it, I'll still be friends with him.'
"But at the same time, it wasn't just that. I probably wasn't playing as good as I should have been or had the right attitude or training as good, so I'm definitely not putting it down to that but that was probably the thing that started it."
Much like CSKA Moscow in Russia, Sofia are the "army club", with its roots as a sporting wing of the military, a quite common state of affairs before the fall of the Iron Curtain when state institutions fed into sporting entities.
Indeed, CSKA Sofia's home ground is the Bulgarian Army Stadium and while the ownership of the club has moved into civiilian hands for want of a better expression, the military vibe did live on in some other ways.
As Sheridan and his team-mates went off for a training camp early in the season, club officials confiscated their laptops and phones on the team bus - voluntarily one must add.
"That was after two or three days. Because my first day, they changed the coach (from Dochev to Jovanovski)," he explains.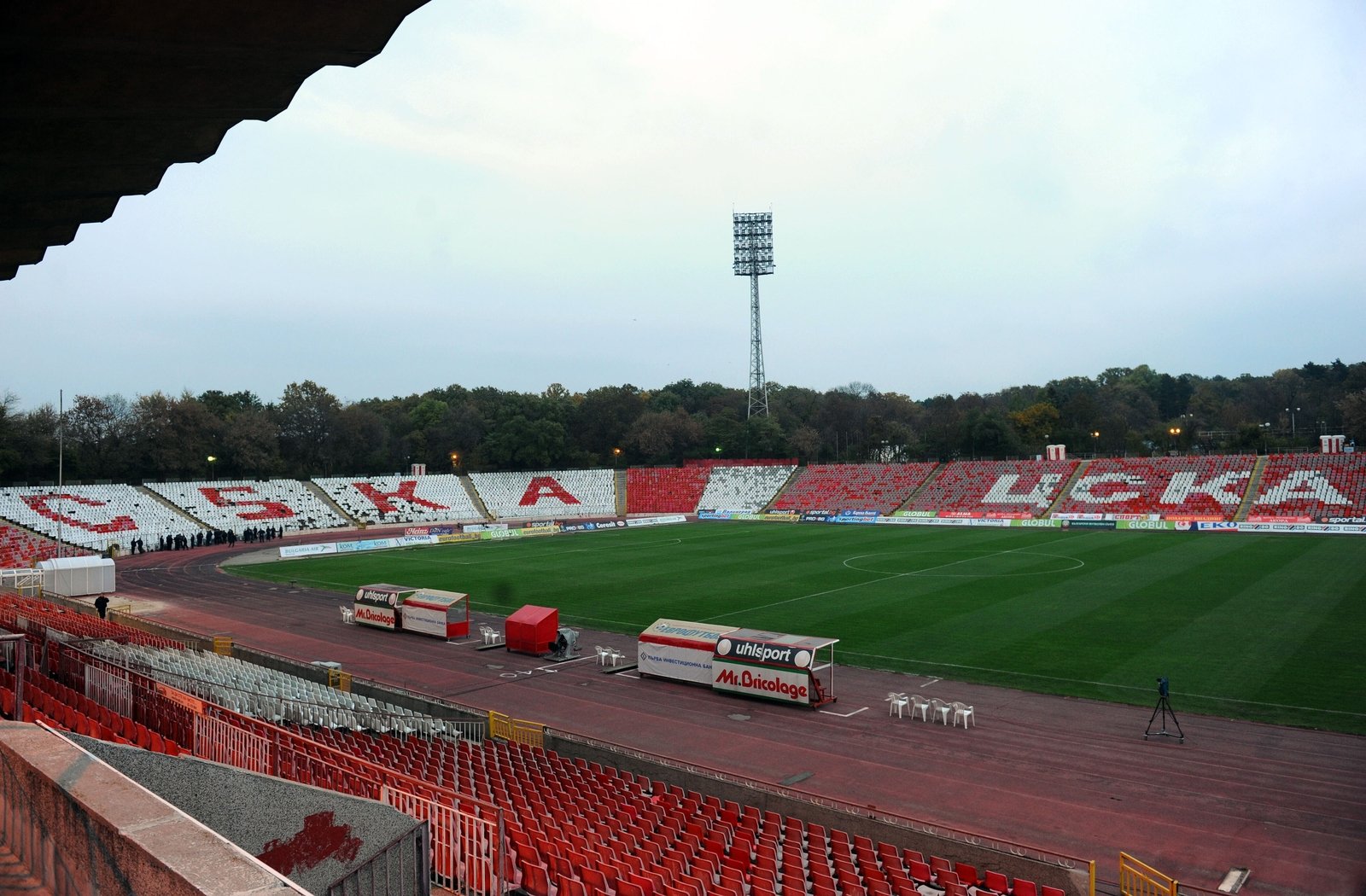 "And then the second day, the new coach came in. The first one was sacked because things weren't going great so there was a little bit of a crisis.
"Then the new one came in and it was decided that we needed a few days away. So the president decided too much stuff was being leaked to the media and things so everyone give your phones and laptops up so I thought, 'Alright, this is quite a welcome.'"
The language was something, in hindsight, Sheridan feels he could have worked harder on, especially as the onus would be on him rather than on the club to make the effort.
"The club didn't really do anything. Any club I've been to, the club has never put it on you to learn the language. It's always up to the player themselves," he says.
"When I first went to Bulgaria, I'm sure I went with the intention that I'll pick up some of it then when I was not enjoying it and wasn't involved, I probably went and had the wrong attitude towards it and thought, 'F*** it, I'm not going to learn this language, I'm not going to be here for long', kind of like that, which doesn't help you in any way. It doesn't endear you to the fans, to the people.
"I'm saying all this now, I don't speak Polish but I'd know more Polish than I knew Bulgarian. But probably the biggest thing is it helps to endear you to the people when they can see that you're trying to learn the language or you're making some sort of an effort rather than going in and being ignorant about it."
The adaptation on the pitch was also a challenge as he grappled with his role as a centre-forward in a less direct league than he was used to previously in Ireland, Scotland and England.
"The style of play was very different, a much slower pace," he says.
"I remember coming off after games and not feeling really tired or I felt I could go and play another game. 
"The riot police came and basically bulldozed all the fans out of the stands"
"But I also would have been playing in a different formation, playing up front on my own where you're generally not moving as much and running as much. There's not as much pressing.
"So it was probably the first time I was introduced to that sort of formation but that's probably the normal way to play now.
"I had to be more patient in terms of waiting for the ball to come up to you and not being involved in the game. It can be hard. If you're not involved in a game, you can feel like you're doing nothing and then you can go and try to show for a ball and play short where it's pointless and you're not really doing anything except maybe for show to look involved in a game."
Goals did come though - the Irishman would finish as the club's fourth top scorer in 2010-11 - even with the impediment of increasingly limited game time, netting seven in all competitions - 26 games across league, cup and in the Europa League, including a goal against Turkish giants Besiktas in the group stages where CSKA also faced other renowned European institutions like FC Porto and Rapid Vienna, who coincidentally face Dundalk in this season's pool.
Of his four league goals, they would all come under Jovanovski's management. His first came in an away win at OFC Sliven on 29 August (he would score another goal against the same club in the Bulgarian Cup in November), followed two weeks later by another in a home draw with Litex Lovech.
Then another fortnight after that, Sheridan would notch a brace against FC Montana.
"I just know they weren't great goals," he quips of that two-goal haul, although one must add the second was very well-worked as you can see below. 
We need your consent to load this YouTube contentWe use YouTube to manage extra content that can set cookies on your device and collect data about your activity. Please review their details and accept them to load the content.Manage Preferences
"I think the first goal was pretty questionable and that's only from seeing them on YouTube."
Having been partly attracted to playing in Bulgaria after attending the Eternal Derby against Levski, Sheridan would get to briefly appear in the final minutes of the return fixture the following February in an odd backdrop.
"That one where I came on, we played away. All the first half, there was crowd trouble and the CSKA fans were trying to break in and get into the Levski section and at half-time, the riot police came and basically bulldozed all the fans out of the stands.
"So for the whole second half, we didn't have any fans. I remember at the end, when we'd won, there were no fans [to celebrate with]. So I got to witness two parts of it. The first half where it was really intense and hostile like it was in the first game when I came over and then obviously the second half where there's nothing." 
Meanwhile, the Europa League fixtures against Porto, Besiktas and Rapid Vienna were beneficial in the sense that "it was the first time I was involved in European games where I was part of the team", rather than as a promoted fringe or reserve player as he had been at Celtic.
"Being part of it and involved felt much better to be honest," Sheridan adds of a campaign that saw him pick up the first meaningful trophy of his career in winning the Bulgarian Cup against another city rival in the shape of Slavia Sofia as a stoppage time substitute.
And it wouldn't be the last trophy he would win as part of a squad at a club further afield, nor were his adventures in the Champions League or Europa League trophy at an end.
Next week in Part 2, we'll hear Sheridan's memories of his trophy and goal-laden years in Cyprus which also saw him start against Barcelona, PSG and Ajax, living near the Lebanese border while playing in Israel and plying his trade in Poland amidst this year's pandemic.