Multiple, feasible and effective options to reduce greenhouse gas emissions and adapt to climate change are available right now, according to a major new scientific report about climate change from the United Nations Intergovernmental Panel on Climate Change.
The IPCC has urged governments to act decisively to ensure a liveable future for humanity.
The Climate Change 2023 Synthesis Report, which summarises the findings of six previous IPCC reports, represents the most up-to-date consensus among the world's scientists about climate change, its impacts, and what to do about it.
The information it presents about the progression of global climate change is stark.
However, the IPCC has chosen to focus instead on a positive message, stressing that solutions to prevent catastrophic loss and damage do exist, even if the window for action to prevent runaway climate change is closing rapidly.
IPCC chair Hoesung Lee said mainstreaming effective and equitable climate action will not only reduce losses and damages for nature and people, but it will also provide wider benefits.
In 2018, IPCC highlighted the unprecedented scale of the challenge required to keep warming to 1.5°C. Five years later, that challenge has become even greater due to a continued increase in greenhouse gas emissions.
More than a century of burning fossil fuels, as well as unequal and unsustainable energy and land use, has led to global warming of 1.1°C above pre-industrial levels.
This has resulted in more frequent and more intense extreme weather events that have caused increasingly dangerous impacts on nature and people in every region of the world.
The IPCC is warning that every increment of warming results in rapidly escalating hazards and the pace and scale of what has been done so far, and current plans, are insufficient to tackle climate change.
It also says that climate-driven food and water insecurity will increase, and that people are dying in every region of the world from extreme heat.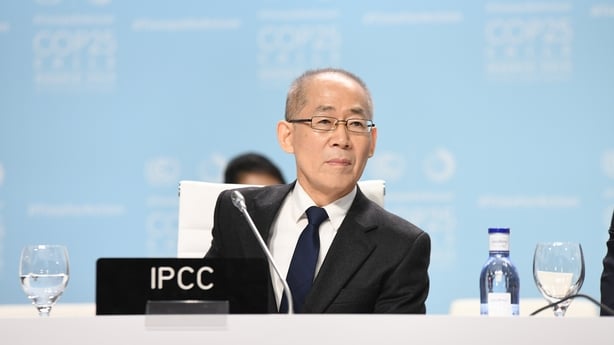 Today's report, which was approved during a week-long session in Interlaken in Switzerland, brings into sharp focus the losses and damages people are already experiencing and will continue to experience into the future, with the most vulnerable people and ecosystems especially hard hit.
The IPCC also highlights the importance of climate justice and stresses that those who have contributed least to climate change are being disproportionately affected.
The report says that between 3.3 and 3.6 billion people live in circumstances that are highly vulnerable to climate change.
It also says that deaths from flooding, droughts, and storms between 2010 and 2020 were 15 times higher in vulnerable regions compared to regions with very low vulnerability.
The report says it is essential that action is accelerated in this decade to adapt to climate change and close the gap between existing adaptation and what is needed.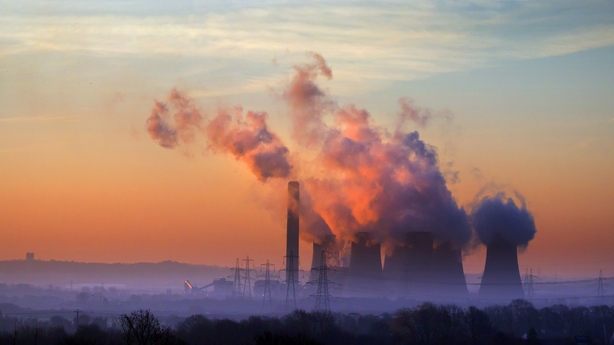 Meanwhile, keeping warming to 1.5°C above pre-industrial levels requires deep, rapid, and sustained greenhouse gas emissions reductions in all sectors.
The IPCC says that emissions should be decreasing by now and will need to be cut by almost half by 2030, if warming is to be limited to 1.5°C.
The solution, it says, lies in climate resilient development.
---
---
It highlights how access to clean energy and technologies improves health, especially for women and children.
It points out too that low-carbon electrification, walking, cycling, and public transport enhance air quality, improve health, employment opportunities and deliver equity.
Today's report warns however that climate resilient development becomes progressively more challenging with every increment of warming.
As a result, it says, the choices made in the next few years will play a critical role in deciding our future and that of generations to come.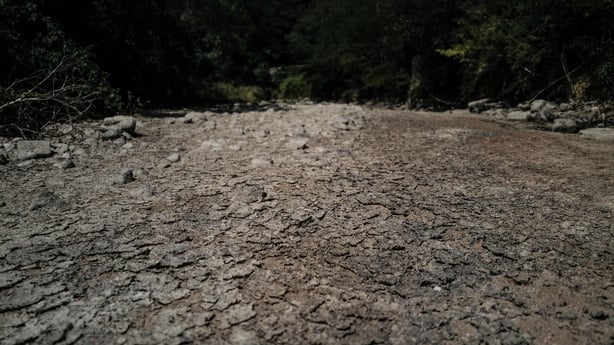 One of the report's authors, Christopher Trisos, said that the greatest gains in wellbeing "could come from prioritising climate risk reduction for low-income and marginalised communities, including people living in informal settlements".
"But accelerated climate action will only come about if there is a manyfold increase in finance," he said.
On this key issue for international climate finance the IPCC said today that there is sufficient global capital to rapidly reduce greenhouse gas emissions if existing barriers are reduced.
Governments, through public funding and clear signals to investors, are key in reducing these barriers. It is urging investors, central banks, and financial regulators to also play their part.
---
Launching today's report, the IPCC focused on solutions saying:
If technology, know-how and suitable policy measures are shared, and adequate finance is made available now, every community can reduce or avoid carbon-intensive consumption.
Significant investment in adaptation, can avert rising risks, especially for vulnerable groups and regions.
Climate, ecosystems, and society are interconnected.
Effective and equitable conservation of approximately 30-50% of the Earth's land, freshwater and ocean will help ensure a healthy planet.
Urban areas offer a global scale opportunity for ambitious climate action that contributes to sustainable development.
Changes in the food sector, electricity, transport, industry, buildings and land -use can reduce greenhouse gas emissions and make it easier for people to lead low-carbon lifestyles and improve their health and wellbeing.
A better understanding of the consequences of overconsumption can help people make more informed choices.