A number of protests have taken place around Ireland in the wake of the CervicalCheck controversy.
The national day of action, organised by #Standing4Women, happened at 25 locations around the country, including the Dáil.
The group said the day of action was part of a campaign for mandatory disclosure to be implemented in conjunction with an agreed timeline.
Nearly 200 people have gathered outside the City Hall in Cork where one of the organisers of the event, Rachel O'Sullivan, said that those who are taking part "stand shoulder to shoulder with the women affected by the scandal".
Chanting "no more, no more," the protesters called on the Government to honour its duty of care to the 209 women.
#Standing4Women also said it wants active and independent support for those affected by the controversy, including the creation of an immediate point of contact for those affected and the establishment of a multidisciplinary support team.
As well as assembling in Dublin, Galway, Cork, Limerick and Waterford cities, Standing4women also gathered at places in counties Clare, Cavan, Kildare, Longford, Louth, Leitrim, Laois, Offaly, Kerry, Wicklow and Westmeath.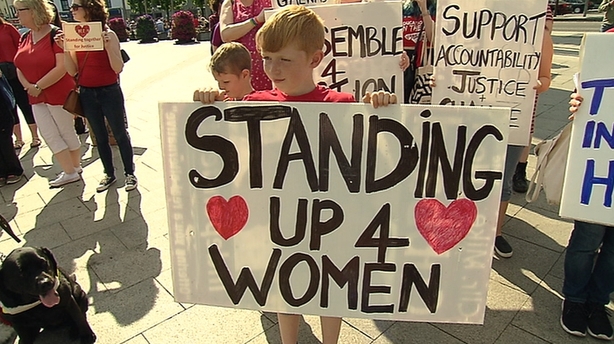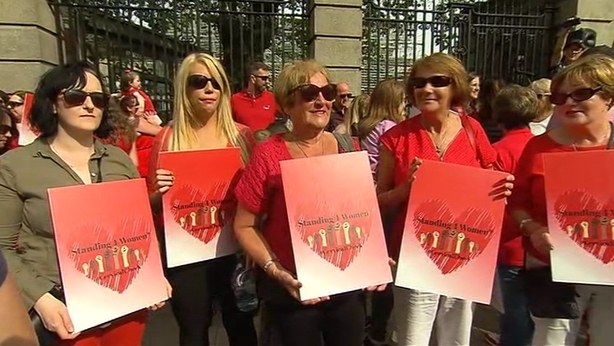 ---
Read more
What is the CervicalCheck controversy about?
Over 20,000 have contacted HSE CervicalCheck helpline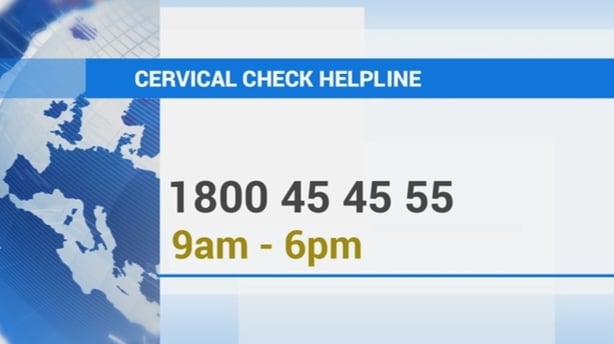 ---