As Boris Johnson and his Conservative Party celebrate a resounding victory and Labour laments a crushing defeat, here are some of the key quotes from the UK election night from various parties and commentators.
"We must understand now what an earthquake we have created. The way in which we have changed the political map of this country," - Boris Johnson to jubilant aides in Conservative HQ.
"It does look as though this One Nation Conservative government has been given a powerful new mandate to get Brexit done" - again, Boris Johnson.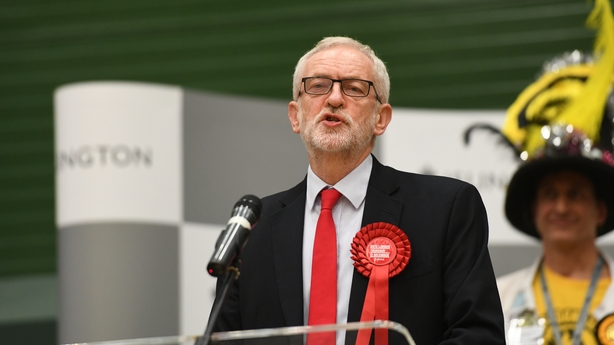 "This is obviously a very disappointing night for the Labour Party with the result that we've got" - Labour leader Jeremy Corbyn during his acceptance speech after being returned in Islington North.
"Let me say now, for millions of people in our country these results will bring dread and dismay and people are looking for hope" - Liberal Democrat leader Jo Swinson who lost her Dumbartonshire East seat to the SNP.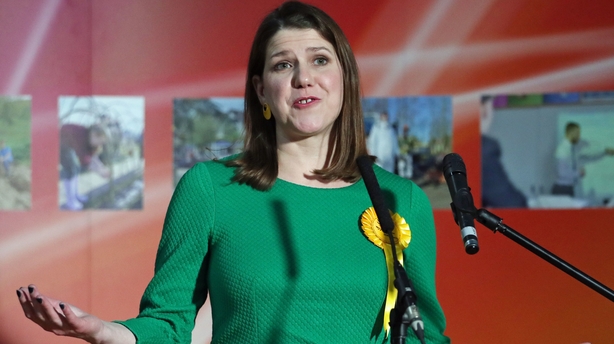 "I asked him if he was going to stand down... he was quite determined to get to the door" - Sky News' Jason Farrell on trying to get a quote from Labour leader Jeremy Corbyn at the count centre in Islington, North London.
"I killed the Liberal Democrats and I hurt the Labour Party" - Brexit Party leader Nigel Farage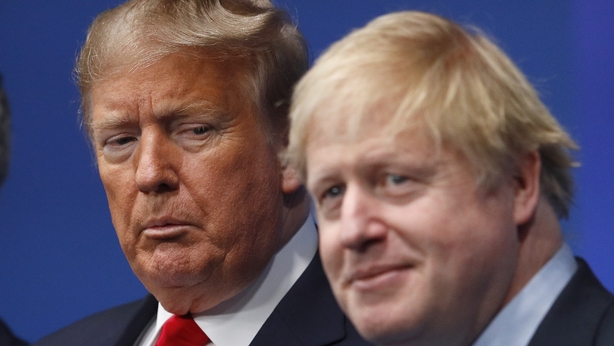 "Congratulations to Boris Johnson on his great WIN! Britain and the United States will now be free to strike a massive new Trade Deal after BREXIT. This deal has the potential to be far bigger and more lucrative than any deal that could be made with the E.U. Celebrate Boris!" - US President Donald Trump in a tweet.
"As a Scottish person who grew up in the west coast of Scotland, I have to say that I do hold people like you in contempt because you've ruined Labour and you've killed Labour in Scotland and it's unforgivable" - Fiona Hill, former Downing Street Chief of Staff under Theresa May, to Momentum founder Jon Lansman on ITV.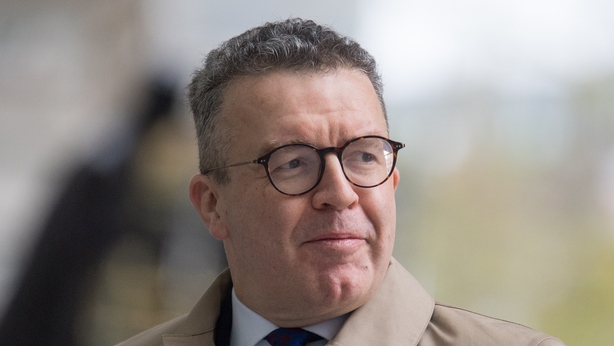 "All the people who are going to stand for the leadership of the Labour Party signed up to that manifesto. It was one of them too. They are collectively responsible for this defeat" - Outgoing Labour deputy leader Tom Watson
"He should never have been elected in the first place. As some of us were warning from the outset, the hard left self-indulgence was always doomed to fail" - Independent Group for Change candidate and former Labour minister Chris Leslie on Jeremy Corbyn's leadership.
"Corbyn was a disaster on the doorstep. Everyone knew that he couldn't lead the working class out of a paper bag" - former Labour Cabinet minister Alan Johnson 
"Perhaps one of the great ironies of all this is that for decades Unionists have looked over their shoulders and decided that Irish nationalists were the great threat, and then more recently it was Scottish nationalists. But actually, it's English nationalism that is posing the existential threat to the future of the Union" - Mike Nesbitt, former UUP leader
"I think the bloodbath is starting to dawn on Labour figures..." - Sky News' Sam Coates
"We shall see" - DUP's Gregory Campbell on whether he trusts Boris Johnson.
"We've delivered a hard-right Conservative government with the worst Conservative prime minister in history, and I think we should all reflect on that" - Labour MP Ian Murray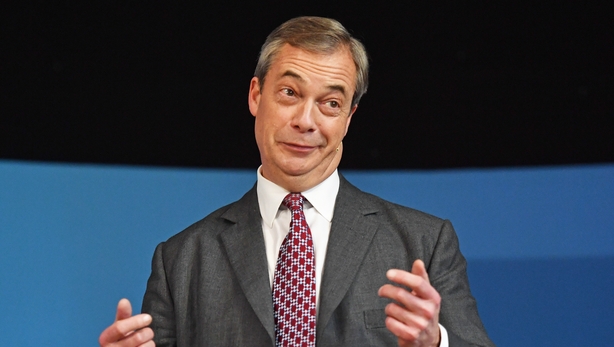 "Of course, I prefer Boris Johnson to be prime minister, talking in positive terms about Brexit. The slight problem of course is that getting Brexit done isn't really true because if we pass the Withdrawal Agreement as it is, unamended, then I feel we are in for up to three years of agonising negotiations" - Brexit Party leader Nigel Farage
"This is not a time for easy answers, as much as I wish it was, I wish there was some silver bullet but I also wish I was a size 10" - Labour MP Jess Phillips
"She started heckling me when I gave my acceptance speech," - Stella Creasy, Labour MP for Walthamstow, tells Sky News about bringing her baby daughter to the count.
"The biggest scalp of the night... If you are a big figure you are a big target," former Speaker of the House of Commons John Bercow discusses Nigel Dodds losing his seat to Sinn Féin's John Finucane in North Belfast.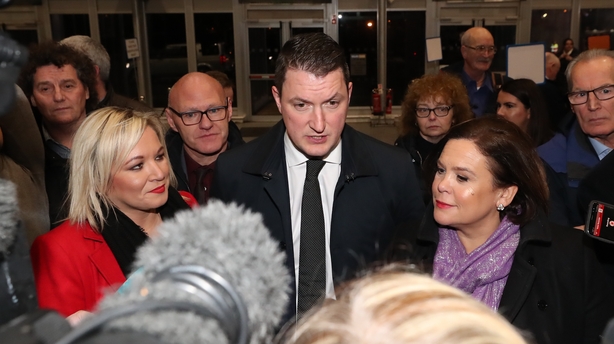 "I can't help but think of my father and where we have come from, not just as a family but as a society as well," Sinn Féin's new MP in North Belfast, John Finucane, pays tribute to his late father Pat
"Well, whatever majority Boris has there will be an onus on him to deliver on no (border) checks east-west and an even bigger issue on how does he preside over the UK, Scotland, England, Wales and Northern Ireland, and how does he cement that and build that for the future?" - DUP's Gregory Campbell
Additional reporting Harry Guerin