Here are some of the key quotes from various winners and losers in Northern Ireland election night. 
"I can't help but think of my father and where we have come from, not just as a family but as a society as well" - Sinn Féin's new MP for Belfast North, John Finucane, pays tribute to his late father Pat after defeating DUP deputy leader Nigel Dodds
"Boris Johnson needs to understand that we must have a Brexit that ensures that it protects the integrity of the United Kingdom and is the best deal for Northern Ireland and that is something we will continue to work with the Government on in the days ahead" - DUP's Nigel Dodds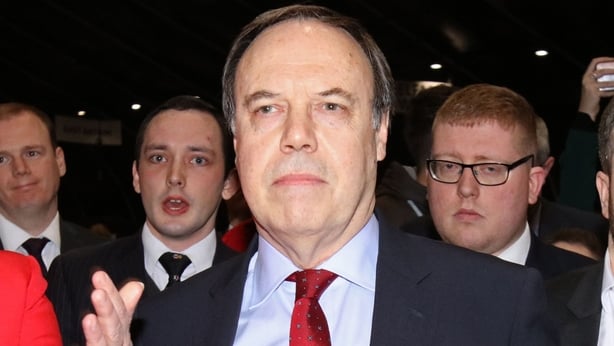 "Sinn Fein will be in the talks on Monday morning to work to secure a genuine power-sharing executive which is credible and sustainable to deliver good government and properly resourced public services to all" - Sinn Féin Northern Ireland leader Michelle O'Neill on anticipated round of negotiations to get Stormont back up and running.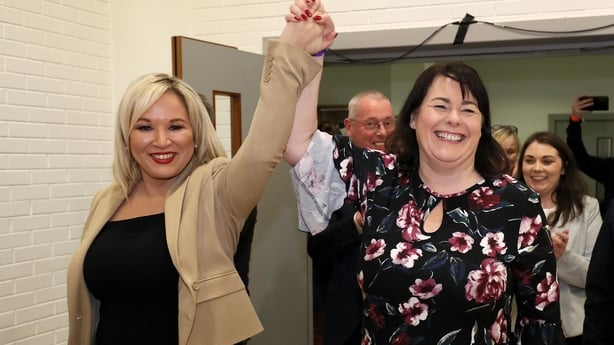 "Perhaps one of the great ironies of all this is that for decades Unionists have looked over their shoulders and decided that Irish nationalists were the great threat, and then more recently it was Scottish nationalists. But actually, it's English nationalism that is posing the existential threat to the future of the Union" - Mike Nesbitt, former UUP leader
"It was very clear in both North Belfast and South Belfast that nationalism came together and decided they were going to get rid of Emma (Little-Pengelly) and Nigel (Dodds). We fought very hard against that but the numbers were against us in both constituencies" - DUP leader Arlene Foster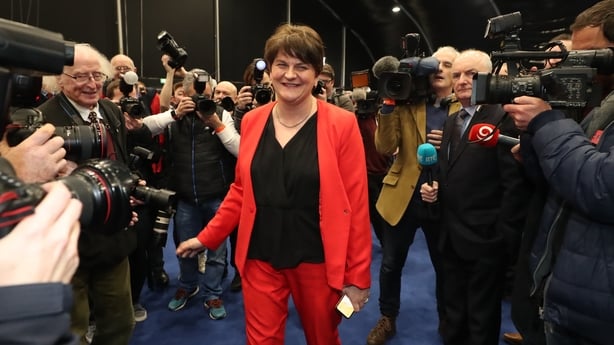 "Well, whatever majority Boris has there will be an onus on him to deliver on no (border) checks east-west and an even bigger issue on how does he preside over the UK, Scotland, England, Wales and Northern Ireland, and how does he cement that and build that for the future?" - DUP MP Gregory Campbell
"This is a victory for the values that this constituency has been known for for many years, those of moderation, rationalism and inclusion" - Alliance deputy leader Stephen Farry after beating off challenge of DUP to replace outgoing unionist independent Lady Sylvia Hermon.
"If you look at the votes you will find the greater number of people in Northern Ireland still want to remain within the UK. That to me is a very important point" - DUP leader Arlene Foster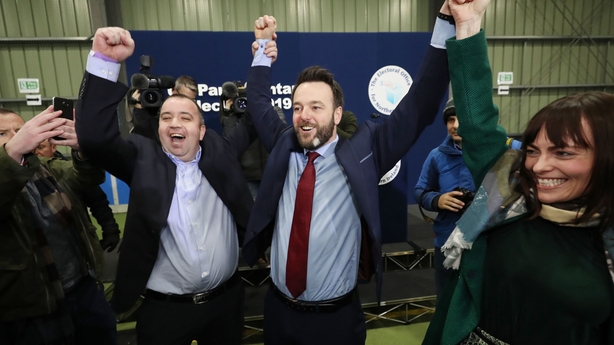 "We hear you loud and clear, we know you want someone to go to Westminster to fight your case, to stand up to Boris Johnson, to protect us from Brexit. You also want us to get back to work in Stormont, no more excuses will be accepted by the people of our city or by the people of Northern Ireland" - SDLP leader Colum Eastwood after winning back the Foyle seat from Sinn Féin's Elisha McCallion 
"Obviously we'd have preferred to be in a situation we were in the last parliament where we did have the influence and where it was fairly marginal, however for the country it probably wasn't a great thing because no decisions could be made" - DUP MP Sammy Wilson
"We shall see" - DUP's Gregory Campbell on whether he trusts Boris Johnson