There was a festival atmosphere at the Tolka River Project as the community, clients, and other supporters of a rehabilitation centre in Mulhuddart in Dublin turned up in large numbers to embrace nature and plant the first so-called Tiny Forest in Ireland.
The idea involves carefully preparing the soil before squashing 600 native trees into an area the size of a tennis court and watch them grow.
The Tiny Forest concept was pioneered by a Japanese botanist, Akira Miyawaki, and has now spread all over the world.
His special method of planting and ground preparation can be used to grow an urban forest within a short span of 20 to 30 years, ten times faster than a typical forest which usually takes 200 to 300 years.
The research shows these Tiny Forests are remarkable. They are far denser than a normal forest, are 30 times better at absorbing carbon dioxide, and attract a huge abundance of wildlife in a very short period of time.
Earthwatch Europe has been championing Tiny Forests throughout Europe and already has 200 installed in a range of urban spaces throughout the UK.
It had been on the lookout for a suitable location for Ireland's first Tiny Forest when it was approached by the Blakestown Community Group in Mulhuddart which proposed a plot on the site of the Tolka River Project community-based drugs rehabilitation facility.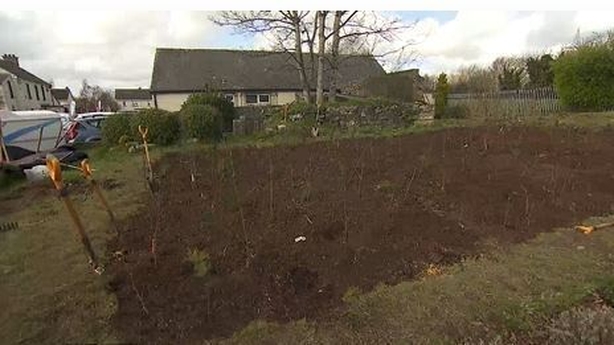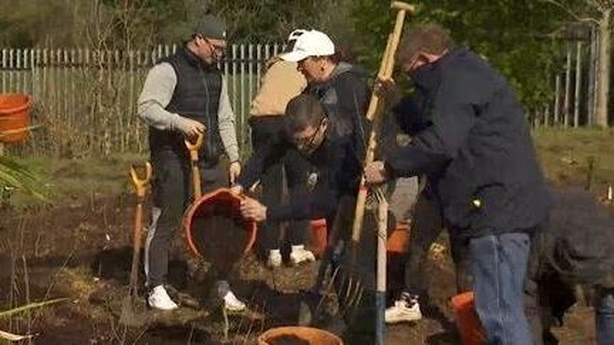 A Miyawaki Tiny Forest can be as small as 3m by 4m in size but it must be capable of receiving sunlight for at least eight hours a day.
Various species of native plants (50 species in this project) are then planted close to each other so that they are squashed in.
Up to five saplings are planted for every square metre. As a result, the trees are forced to grow upwards for sunlight instead of spreading outwards.
Daniel Hayhow, Research Lead at Earthwatch Europe, said its oldest Tiny Forest in the UK is now three years' old and it is already four metres tall. So, they grow very fast.
But there is a little bit more to it than that, because the preparation of the soil for the Miyawaki method is critical.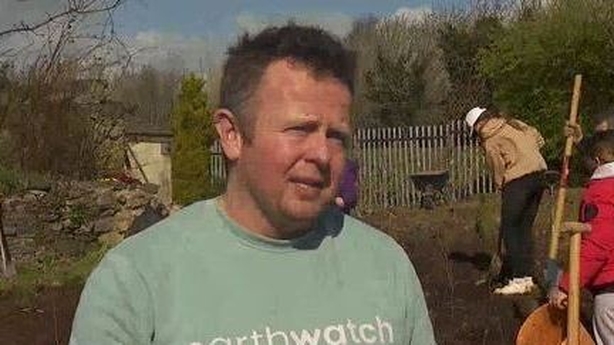 Mechanical diggers were brought in to the Tolka River Project plot in the weeks prior to the planting. They dug out the soil one metre deep.
Then a little bit of magic was mixed in.
Perforators, water retainers, fertilisers, microorganisms, and other biomass types were added to the extracted soil, everything needed for the plant roots to grow quickly. The much-improved soil was then returned to the site.
In a greenfield natural forest habitat, it would take many years for the natural processes that eventually make forest soils so fertile to do their work. But with the Miyawaki Tiny Forest method all that good stuff is put in from the very beginning to ensure the best possible conditions for plant growth.
After the saplings were planted in Mulhuddart, they were tied to support sticks to ensure they will not bend over and a thick layer of bark-type mulch was spread around them to ensure the soil will not dry out.
Mini Ireland, owned by BMW, sponsored the installation of Tolka River project's Tiny Forest as part of its Big Love strategy to inspire positive action in local communities in Ireland.
It has partnered with Earthwatch Europe to raise awareness for local environmental projects and strengthen community bonds.