Contacts between political parties with a view to trying to form a government have begun in earnest.
The various parties are deciding their strategy on the formation of the next coalition following the outcome of the general election.
Sinn Féin has appointed Pearse Doherty to head its negotiating team.
In a statement the party said that in the coming week, it will seek meetings with all parties, beginning tomorrow "with those parties that received a mandate for change".
Leading politicians from Fianna Fáil and Fine Gael have expressed different opinions on how to approach possible talks with Sinn Féin over the formation of a government.
Fianna Fáil's finance spokesman Michael McGrath said the onus is now "first and foremost" on Sinn Féin leader Mary Lou McDonald and her party to demonstrate how much support there is in the Dáil for their preference of a Sinn Féin-led government, without Fianna Fáil and Fine Gael.
He said Fianna Fáil recognised that the election demonstrated a demand for "major" change in Irish politics.
Mr McGrath said Sinn Féin had an exceptionally good election, with votes for the party not just electing its 37 TDs, but transfers from those TDs electing a host of other left-wing candidates.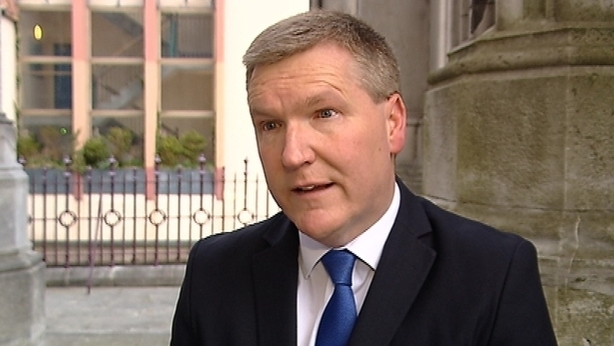 Asked, as the party had won more seats than any other in the election, if there was an onus on Fianna Fáil to lead talks on the formation of the next government, Mr McGrath insisted that Fianna Fáil was not standing back and contacts with other parties are ongoing.
He said a meeting of Fianna Fáil's new parliamentary party will take place on Thursday where the party would assess where it wants to go from here.
Regarding his party's options, Mr McGrath said it seemed to him that its economic policies and those of Sinn Féin were "poles apart".
Outgoing Fine Gael junior minister Ciarán Cannon warned against sitting on the sidelines. The Minister of State for International Development said that such an approach would be irresponsible.
We need your consent to load this rte-player contentWe use rte-player to manage extra content that can set cookies on your device and collect data about your activity. Please review their details and accept them to load the content.Manage Preferences
Newly elected TD for Sinn Féin for Cavan-Monaghan, Matt Carthy, said all parties should be open to talking to his party.
He added that he would like to see a coalition formed as quickly as possible and repeated that the party's preference is a coalition without Fianna Fáil or Fine Gael.
Counting has been completed in all 39 Dáil constituencies in Election 2020 and the make-up of the next Dáil has been finalised.
The count in Cavan-Monaghan was the last to be finished at midnight, with Fianna Fáil's Brendan Smith and Niamh Smyth the final TDs to be elected.
That result put Fianna Fáil's seat total at 38, just one ahead of Sinn Féin on 37 and three ahead of Fine Gael on 35.
But given that outgoing Ceann Comhairle, Fianna Fáil's Seán Ó Fearghaíl, was returned without contest, both of the top two parties essentially won the same number of seats.
The Dáil is set to reconvene on Thursday 20 February, but it is likely to be some time before a new government is formed, with coalition talks expected to be protracted and difficult.
We need your consent to load this rte-player contentWe use rte-player to manage extra content that can set cookies on your device and collect data about your activity. Please review their details and accept them to load the content.Manage Preferences
After decades on the fringes, Sinn Féin now takes centre stage and leader Mary Lou McDonald has said she wants it to be at the core of, and preferably leading, the next government.
On an impromptu walkabout in Dublin city centre yesterday, she said: "I may well be the next Taoiseach, yes."
She later told the media: "I think it would be a mighty thing to have a Sinn Féin Taoiseach and also a woman perhaps in the job but you might say 'she would say that wouldn't she?'
"We want to talk to anyone who is interested in delivering a programme for government," she said later.
"A government that people relate to, that is in tune with the realities of people's day-to-day lives, not one that is aloof and adrift from the experiences of citizens."
Ms McDonald has already opened up lines of communication with parties she describes as having a mandate for change, including the Green Party, Social Democrats, Solidarity People Before Profit and Labour.
But that combination would still need a huge chunk of independents to reach the magic number of 80 seats needed for a majority or to rely on a confidence and supply deal from the opposition in order to form a government.
---
Read more:
After the counts, the coalition conundrum
Election 2020 outcome - What happens next?
How the Sinn Féin surplus will shape the next Dáil
Results as they happened in your constituency
The A-Z of Election 2020
The 33rd Dáil - Out with the old and in with the new
Mapping a path to government
---
It has been an election to celebrate for the Greens, who have gone from three to 12 seats, and the Social Democrats, who have tripled their seat count from two to six.
Helped by Sinn Féin transfers, Solidarity People Before Profit have come back with five seats, while the Labour Party is returning with six. There are 19 Independents and Aontú has kept its one seat.
After suffering a number of high-profile casualties, opinion is divided in Fianna Fáil on how to approach the issue of government formation.
Yesterday, Dublin Bay South Fianna Fáil TD Jim O'Callaghan described a coalition with Sinn Féin as "untenable".
On Sunday, his party leader Micheál Martin declined to repeat his pre-election pledge never to do business with Sinn Féin.
He later cautioned observers not to "jump the gun" in interpreting his remarks as a signal an alliance with the party was in the offing.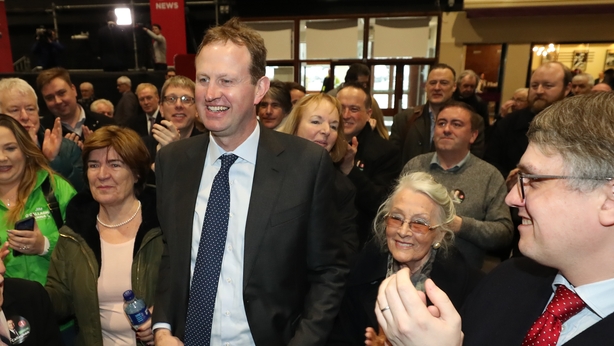 Mr O'Callaghan also insisted that Mr Martin had not softened his stance on ruling out the party as government partners.
Mr O'Callaghan's views are not echoed by all his party colleagues, with Fianna Fáil members having indicated a willingness to do business with Sinn Féin.
Fine Gael has suffered its worst electoral result in 60 years and will return with 35 seats making it the third largest party. 
Party leader and Taoiseach Leo Varadkar has maintained his pre-election stance and ruled out any Fine Gael/Sinn Féin coalition.
Minister for Finance Paschal Donohoe said no party had an automatic right to govern.
"It is clear that no political party in our country has a monopoly on representing the people of Ireland," he said.
Additional reporting Paschal Sheehy, Mary Regan and PA