The family of a teenage boy who died after getting into difficulty at a Dublin beach earlier this week is pleading with beachgoers to take extra care during the warm weather.
Bradley Lulendo, 14, was swimming with a friend at Burrow Beach in Sutton on Monday.
The Coast Guard was involved in the rescue operation and Bradley was airlifted to Beaumont Hospital before being transferred to CHI at Temple Street in Dublin, where he later died.
His brother Pasias is urging people to take extreme caution in waterways during the current hot spell.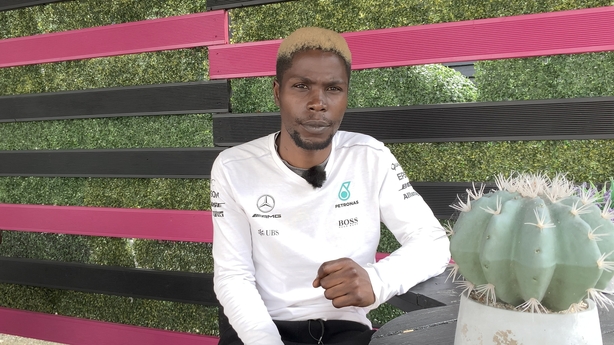 "We all like to swim but we need to be cautious with the water. I want to raise awareness and want people going to beaches to know that mother nature is beautiful, but it can also be dangerous.
"We were unfortunate to lose Bradley like this, but his experience can save many lives. Yes, go swim, go enjoy yourself but be cautious. Don't go too far in, stay within your reach. Stay within your boundary."
Bradley, who was originally from Angola, lived with his parents and three siblings.
The family of a teenager who died after a drowning incident at a Dublin beach is pleading with beachgoers to take extra care during the warm weather. Bradley Lulendo got into difficulty while swimming at Burrow Beach on Monday. His brother Pasias says his family are heartbroken pic.twitter.com/OBrSbNk9xC

— RTÉ News (@rtenews) July 15, 2022
"I miss him so much," Pasias said. "I'm really hurt because I didn't get the chance to say goodbye to him properly. I've been chasing my own life that I haven't been really close to my family in the few years. What has happened now has shocked me so much.
"I feel guilty to not be there for Bradley. I feel guilty that I was only one call away. I feel guilty not to have gone to the beach and swim with him. He wanted to just have fun like every other young kid."
The family has launched a fundraiser for Bradley's funeral costs.
Pasias said: "We want to give him an ultimate send forth. We want him to be held as high as possible. We also want to keep him forever in our hearts."