The fastest Irishman in history says he hopes to be a positive role model to young black people in Ireland.
Israel Olatunde, who broke the national 100m record at the European Championships in August, was speaking on a visit to his old school in Dundalk.
The 20-year-old received a hero's welcome at St Mary's College, where he first took up running at the age of 15.
"It was here it all started for me," he said. "My sister used to do athletics and it seemed like she was having so much fun. One day I just decided to join her to see where it took me."
Olatunde was taken under the wing of Gerry McArdle, a former PE teacher at St Mary's, who spotted his potential.
He was a fast learner, in every sense, and was named the school's Athlete of the Year in 2018.
The following year, he won the Student of the Year award.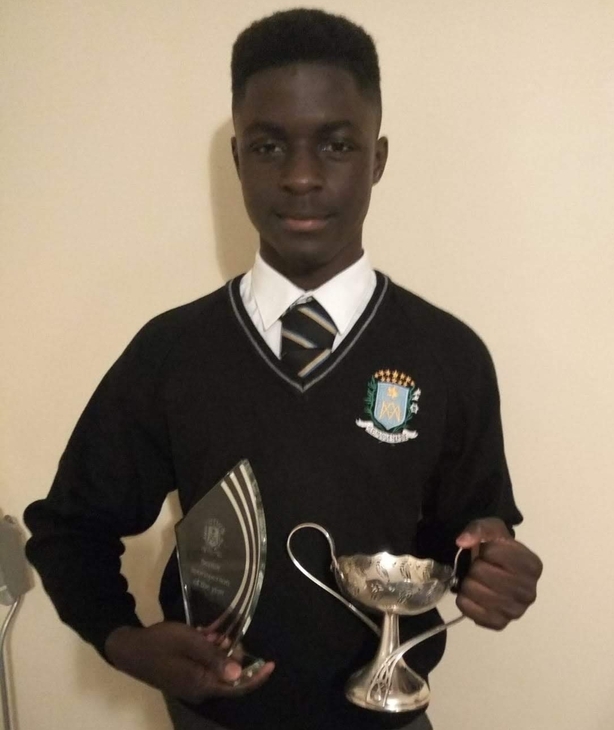 The UCD Computer Science student said: "It does feels strange to be back. It feels like a minute ago when I was a student here. The pupils have been asking random questions about how I handle anxiety and we've been taking pictures. It's really cool seeing them get engaged and showing interest in my career.
"I think it's important to share my story with those who are coming up. I want to give back - talk to the students and hopefully they will be inspired."
Olatunde's visit to his old school took place during Black History Month, the annual celebration of the achievements of the black community.
"I'm Irish-Nigerian and I'm proud of my heritage. I think it's important to show kids the diversity in Ireland now.
"When I was growing up there wasn't Irish black history to look out and draw inspiration from. But it's important to create more black history like I'm doing and continue to develop it, so that young people can see and dare to chase their dreams and say 'l can do that too'."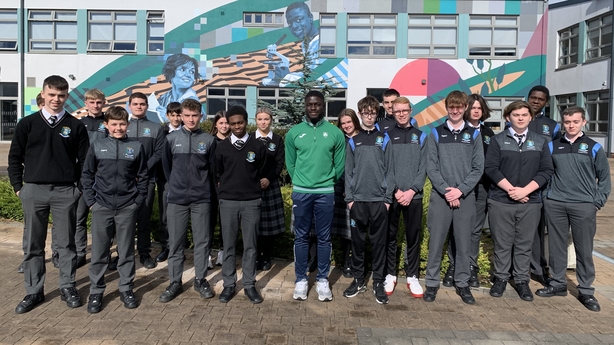 Second-year student, Jamie Williams, 13, said he was excited to meet the sprinter.
"He's like a hero to me. We live in the same area, he came to the same athletics club as me. During hard times, he was always there for everyone. Even though he's so successful, he's always been modest."
Fifth-year student Seán Akinsowon, 15, said Olatunde was an inspiration.
"What struck me about his story is the way he was able to do so well in his Junior Cert and do Sports at the same time. I found it hard to balance the two. When I see someone like him, it inspires me to do better," he said.