Nine of the original historic Cló Gaelach street signs in Dublin have been refurbished and re-installed.
The green and white enamel signs, dating to the early 1920s, have been returned to their original locations in the Tenters area of Dublin 8.
The Gaelic revival-inspired style was once seen across Ireland, reflecting a significant time in Irish Nationalism.
It was gradually replaced by the more familiar blue and white steel signs.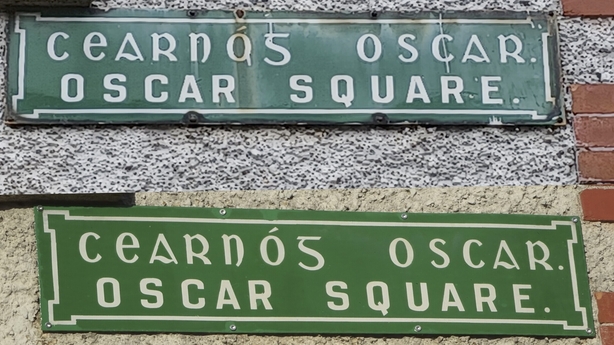 Dublin City Council's Architecture Conservation Officer Sarah Halpin said: ''We want to raise awareness of the architectural, historical, social and cultural importance of Dublin city's 20th-century social housing programme and to further nurture the strong community interest in the area.
"Eight of the nine signs were the original ones from 1924. But there was one brittle sign from Petrie Road which was post-war.
"That actually had the Dublin 8 20th-century postcode on it which became ubiquitous post-1961 in Ireland.
''With support from Creative Ireland and Decowell Restoration and Conservation in Belfast, we took the signs down at the beginning of October for repairs and after five weeks they are back up.
"The green and the white colours really pop now on buildings and the owners are delighted with them, as are we.''
Dublin City Council has proposed the Tenters as a candidate for Architectural Conservation Area (ACA) designation under the Draft Dublin City Development Plan 2022-2028.
"They really pop now on the buildings."
Nine iconic green and white Cló Gaelach street signs - dating to the early 1920s - have been refurbished and re-installed at their original locations in Dublin. pic.twitter.com/UB4sLCZVD8

— RTÉ News (@rtenews) November 9, 2022