A Dublin-based social enterprise is helping families struggling with the cost-of-living crisis save funds by hosting sustainable Halloween costume swaps.
Rediscovery Centre in Ballymun offers a range of pre-loved Halloween costumes for kids in exchange for used and unwanted costumes from members of the public.
The shop has been growing in popularity in the area and has become a source of excitement for families.
''The cost of Halloween costumes is frightening and scary!''
A social enterprise hosting Halloween costume swaps in Dublin is aiming to help families save funds during the cost-of-living crisis. The Rediscovery Centre exchanges second-hand costumes for used and unwanted ones. pic.twitter.com/4JOV0TF6iq

— RTÉ News (@rtenews) October 28, 2022
Rediscovery's Eco-store Supervisor Audrey Rutherford said: "The cost of Halloween costumes is scary. They have become really expensive this year, more than any other years, which has put a heavy burden on families. We want to help families relieve some of that burden.
"We have a variety of children's dresses, Superman and Spiderman costumes, witch costumes, masks and other gears and they are in excellent condition.
''Since we started, the response has been amazing. The community has really embraced it. We've had so many costumes being brought in and so many children coming in and they are having fun while doing it."
The Rediscovery Centre, which is the national centre for the circular economy, has championed several eco-friendly initiatives.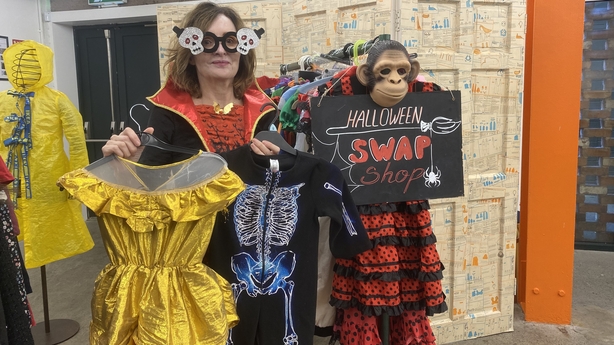 Audrey said its latest initiative has been a great way to raise awareness on waste management.
She said: "Generally, Halloween costumes are only used once. So, it's great for children to learn at a young age that they can swap and reduce waste.
''We want people to keep clothes and products in circulation as long as possible. Rather than buying and throwing things out, it can help other people and we can help save the planet."