A social enterprise in Co Clare is taking a new approach to tackling Ireland's housing crisis.
'Common Knowledge', based in Ennistymon, has been teaching people from a variety of backgrounds how to build a "tiny home" through its Build School courses.
Tiny homes are stripped-back, energy-efficient house constructions on wheels that comply with EU standards and do not need planning permission.
Harrison Gardener, Co-founder of Common Knowledge explained: ''The tiny homes are agile and flexible, and they can suit different people at lots of different stages in their lives. Ireland has developed a housing crisis and more and more people are finding housing completely inaccessible.
''We're trying to help people create shelter. We're trying to help people have a home to be in. And for people struggling to pay rent and struggling to get access to mortgages, we need to create other options for them."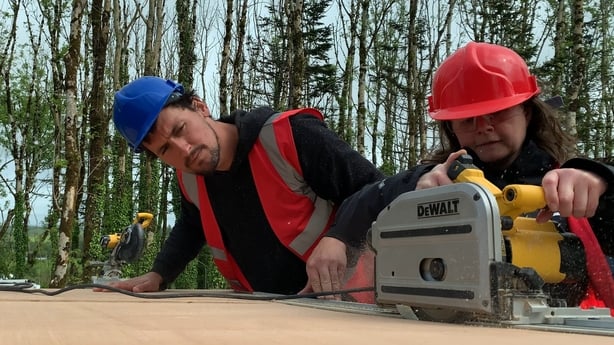 Harrison, a builder and eco-designer from Australia, is keen on using community spaces to transfer skills and techniques for building more affordable and sustainable structures.
He said: ''We all are losing touch with the ability to build. It has become a specialisation when it's something we all should have a basic understanding of. We want to bring construction and the ideas of buildings and how homes work back to the common knowledge of everyone.''
This year, more than 240 people have completed a 'Build School' course.
Participants gain transferable skills that they can bring to their own projects.
Plant Biologist Chris Doyle from Wexford signed up for the 'Tiny Home' course.
He said: ''I'm fortunate I have a job where I can afford rent in Dublin - just about. But it makes me worried long-term. Am I going to be spending all my money on rent? Will I be able to save enough if I want to buy a house? And will I be able to afford a mortgage? So, this is a much more exciting option for me.''
Cork-based designer and landscape architect, Esther Gerald added: "I recently bought a place. And I've been looking at various options, with more contractual routes and getting quotes. I think in the current climate materials are so expensive and contractors are so busy that we've started to look at how we can do it more sustainably.''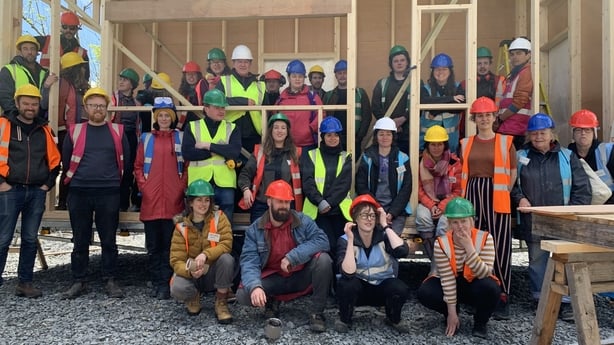 By the end of this year, Build School groups hope to create 16 Tiny Homes for affordable sale.
Harrison said: "Building your own house isn't the one solution for everyone. It's not a one-size-fits-all by any means but it's an option. You might need to take a break from your full-time job, or you might need to work evenings and weekends to get it done but it's possible.
"And the long-term benefits of saving as much money as you can during the construction process is going to save you years, maybe a decade of repayment to someone else to do it for you."