As voters prepare to head to the polls to elect the new Northern Ireland Assembly, people from black and ethnic minority backgrounds have voiced their frustrations at the lack of diversity in politics in Northern Ireland.
First-time voter Anesu Mtowa, 19, said: ''I'm excited to vote for the first time but in general, I'm not very excited about Northern Irish elections because I don't feel represented in any of the parties. My generation is now reaching the age where we can vote, and politicians should realise that there is new demographics they must speak to. There are more colours than orange and green."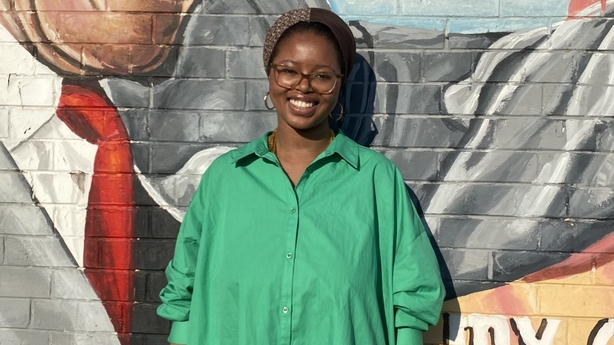 According to the 2011 census, black people make up only 0.2% of the population in Northern Ireland, although upcoming figures from the 2021 census are widely expected to show an increase in the ethnic diversity of the population since then. None of the MLAs in the last Stormont Assembly are from a minority ethnic background.
Anesu, a poet, was born in Portadown to a South African mother.
She was an active voice during the Black Lives Matter protests in Belfast.
The focus on issues affecting unionist and nationalist communities had made politicians ignore the concerns of minority ethnic people, she said.
''You just have to look at how we were treated for participating in the Black Lives Matter protests. As a community, we would like to be part of policymaking because at the end of the day, Northern Ireland is also a home to black people and we get to decide what our future looks like.
"It is important for the voices of black people and ethnic minorities to be heard. And we shouldn't always have to fit ourselves into whatever modes that already exist in Northern Ireland."
Alternative hip-hop artist, Daniel August, 24, was born in Jamaica.
He has lived in Northern Ireland for 20 years but says he is not keen on voting in the Stormont election.
"Why would I be interested in something I don't necessarily benefit from? In positions of power, there aren't many people that look like me and who I can identify with."
"I was talking to my friend the other day and I said to him, 'have you ever seen a black police officer in Northern Ireland?'"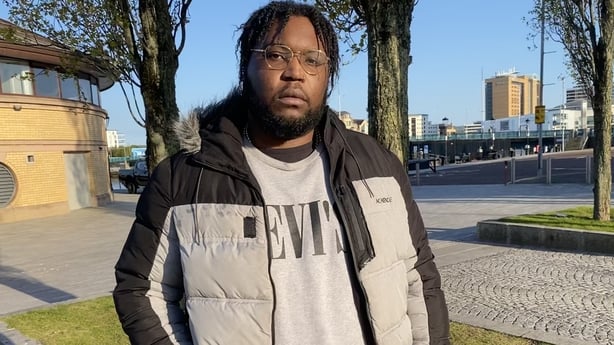 Belfast-based actor Remi Shore, 27, is the son of a Nigerian father and an Irish mother.
He said: ''Northern Ireland politics doesn't really focus on the things that are relevant to me. I don't hear many politicians talk about where we are going as a country. For example, I would love to hear policies in favour of the arts sector and interculturality. Professionally, I have had more opportunities abroad than I have had at home."'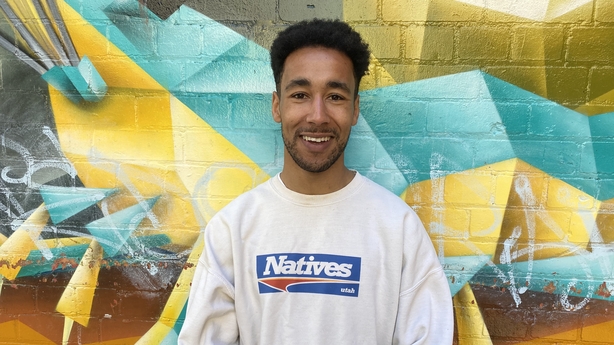 Recalling her own experience as a child in Northern Ireland, Anesu said: "It was hard for me because I grew up with no black people around me. I grew up in a very rural area, in a very tight, close-knit community.
"No one really made me feel excluded or different in very loud ways, but I did have some covert experience of racism. I had to find my own identity. I had to construct blackness for myself, stand in that, and be very confident."
Daniel added: "Sometimes you don't feel different. You feel like everyone accepts you but there is always going to be that one situation where you feel singled out. People still question my Irishness, but I feel very Irish. And whether or not someone comes up to me and says otherwise, I don't care because I'm really strong in who I am and in my identity."
Remi also noted there are signs that Northern Ireland is becoming more inclusive than the country he grew up in.
"It's the first time that I've ever been driving around and seen election posters with people that aren't from here or are from here, but they have backgrounds from further afield. That is good, that is progress."
Anesu said she hopes the future brings more unity among the different communities and parties in Northern Ireland.
"I would love to see more community and togetherness in politics. Assembly elections here have not always been about voting for someone but voting against someone. There should be less sectarianism. If you get down to the community level, everyone wants a better standard of living. I really wish politicians would stop arguing about trivial things and start making their politics about the people."