A men's walking group in Cork is taking a fresh approach to mental health and wellness - with a little help from their four legged friends.
Community worker Mark Kelly has started a 'Dudes and Dogs' group, with the aim of getting men out in the fresh air together, along with their dogs, for a walk and talk.
Mark said: "Dudes and Dogs began in the UK as a walking and talking therapy group. The idea being that if guys have something they can focus their attention on like a dog, then they are more likely to talk.
"And if guys are more likely to talk, then we would hope that they would be open to talking about things that are affecting them.''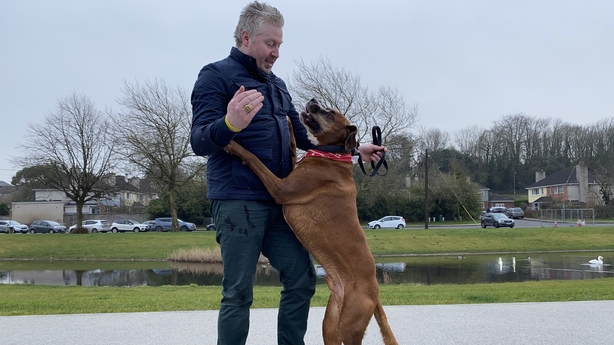 Internationally, suicide statistics consistently show that men are more likely than women to take their own lives. In Ireland, the rate of suicide among men tends to be over four times higher than the figure for women.
Mark is keen to challenge the stigma around men's mental health.
He said: "I have lived with depression for most of my adult life. I have been unable to hold down jobs and I've had a lot of trouble holding down relationships.
"It has had a big impact on my self-esteem and how I interact with the world. Men do feel vulnerable, men do feel lonely, men do feel scared and should feel comfortable talking about their feelings."
Dudes and Dogs in Cork currently has nine members. American Michael Loehr was one of the first to sign up.
Michael said: ''I've been able to talk about issues or the struggles I'm having. Everything from sports to whatever is going on in my life, to family issues. Or just talk about nothing. It's just great to connect with folks on a regular basis."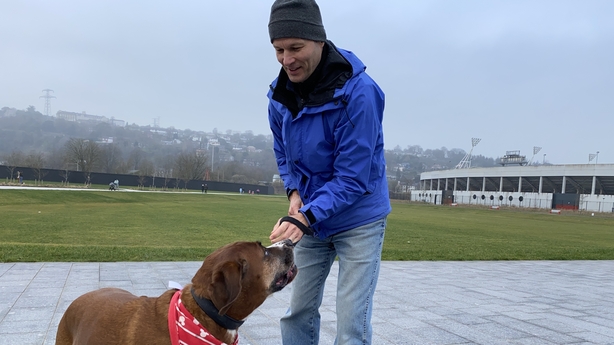 Although weekly walks are being held in Cork city and Ballincollig, Mark hopes the programme will take off across Ireland in the coming months.''
''Any man over 18 is welcome to join our walks," he said. "You don't have to have a dog. If you have a dog that's great. The dog is there as an icebreaker and as a point of connection.
"Dudes and Dogs have been a huge help to me. And I hope going forward, it will be a help to other men.''