For the seventh consecutive year, a Dublin neighbourhood is dazzling under thousands of Christmas lights to lift people's spirits and raise funds for charity.
Finglas resident Dylan Walsh has once again created a sparkling display covering his home and neighbouring houses in Cappagh Green.
He said: "There are 25,000 to 30,000 lights this year. We are going bigger and better with our decorations.
"We have a GoFundMe campaign to raise money for ARC Cancer Support services, in memory of a cousin's husband that passed away.
"We are also collecting for Finglas Support and Suicide Prevention Network, in memory of a good friend who passed away two weeks ago.''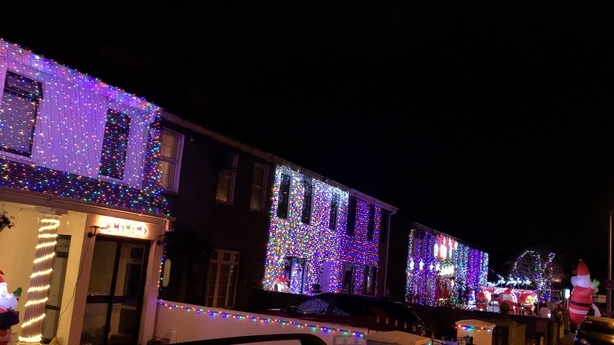 The nightly display is attracting plenty of onlookers.
Finglas resident Aisling Ryan said: "It's great to see the lights back on. After a long year, we all want to have a happy Christmas.''