Bus Éireann's latest recruit has become a social media hit - although the company hopes he won't be with them for much longer.
The adventures of 'Ted', a teddy bear who was found on a bus returning from Co Meath last month, are proving popular on Facebook.
In a series of posts with the hashtag #GetTedHomeForChristmas, the company has been appealing for help in tracing the toy's owner.
'Ted' can be seen "working" from the company's Broadstone depot and doing route training in Wicklow where "he was treated to a nice lunch and a spot of sightseeing".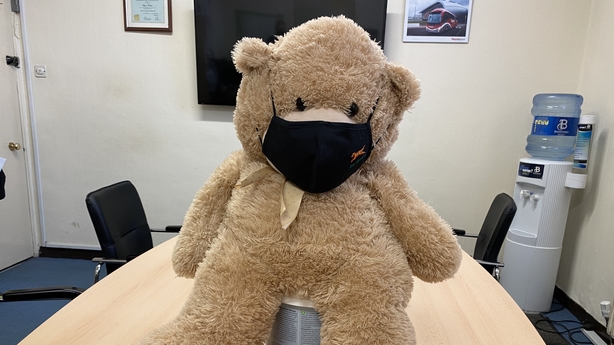 John Hegarty from Bus Éireann said: "We do find some items like false teeth on our buses, but it is unusual to find a bear alone, so we thought we would look after him. And it is always useful to have an extra pair of hands, or paws, around the place!"
Bus Éireann says 'Ted's' family can contact lostproperty@buseireann.ie to claim him.