A sculpture in recognition of all those who helped during the Covid-19 pandemic has been unveiled in Charleville, Co Cork.
The sculpture, entitled 'Meitheal', was created by artists Liam Lavery and Eithne Ring and was funded by Cork County Council.
It takes the form of a cast bronze cube on a red and white limestone plinth.
Commenting on the Charleville work, Lavery and Ring said: "The cube is a metaphor for the box containing everything that was delivered to those in the community who needed help during the Covid-19 lockdown - including the many acts of kindness that provided physical, emotional and psychological support.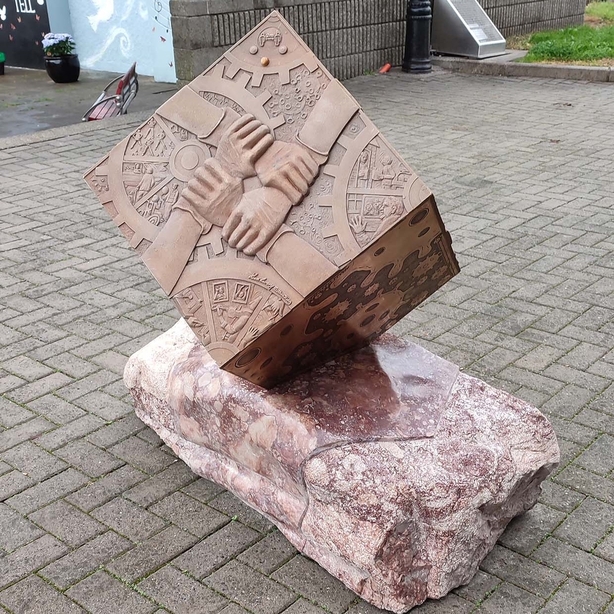 "Meitheal is a reminder of the incredible spirit that existed during lockdown, when people went out of their way to help their fellow man. We hope it serves as a long-lasting legacy to that great community effort well into the future, when hopefully, Covid-19 will be confined to the annals of history."