Angry, accepting, upset, uncertain, confused and conflicted.
These are just some of the reactions of Irish people living abroad to Leo Varadkar's advice today about not booking flights home for Christmas yet.
Dubliner Audrey Eager lives in London and booked her flights to return home for Christmas in March.
She had been working out ways to minimise the risk of returning to stay with her mother by avoiding public transport and finding a place to isolate on arrival to Ireland. 
She described Mr Varadkar's comments as "careless" and said they made her "absolutely livid". 
She accused the Tánaiste of "washing his hands" of the diaspora and said Mr Varadkar had "not given any thought to how this would make people feel, not just people abroad but people at home as well.
"Where is the direction, where is the planning, where is the common sense in this?," said Audrey.
"This is my country rejecting me - and if I think too much about it I will get upset."
Her flights are booked and Audrey said she will travel home from Christmas because she could not face spending the festive period alone in the UK.
Darren Ennis in Brussels said he is "angry, disappointed and confused" by Mr Varadkar's comments and frustrated by what he said were "mixed messages" from Government.
He wants to return home with his daughter, who is anxious to see her grandmother who has been sick during the year and was also unwell last Christmas. 
Darren has been in contact with private clinics in Brussels to arrange Covid testing at a cost of less than €50. 
"There's a clear difference between a holiday-maker and a member of the diaspora who wants to get back and see their family and friends at Christmas," he told RTÉ.
"We want a clear roadmap from the Government and rules that we can abide by to allow us to see our family at Christmas."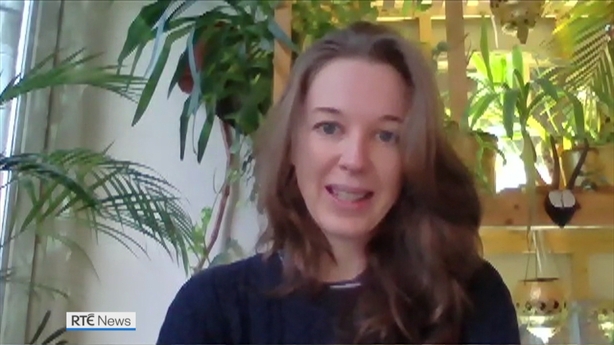 Aisling Henrard from Tipperary has lived in Brussels for ten years and has two young children aged three and five. 
Her flights home for Christmas were recently cancelled by Aer Lingus but she is still looking at ways to return here.
"If Leo Varadkar is worried about me bringing the virus home and spreading it around the country he has little to worry about," said Aisling.
"The only people I will see are my family. I am not going out on the town, or hanging around shopping centres. I just literally want to bring my children home to see their grandparents."
Choking back tears, she said: "It has been a really tough year, not coming home. I miss my mum and statements like this are just another kick in the teeth for us."
James Daly is a software developer from Offaly living in Amsterdam in the Netherlands. He said he was "frustrated and little bit disgusted" by Mr Varadkar's remarks. 
He had planned to return to Ireland for three weeks allowing two weeks to quarantine and another week to catch up with friends. 
"I want to give my mam a hug. I want to shake my dad's hand. I just miss them...what's the point in being alive if it's not for friends and family?"
Sean Carroll from Celbridge in Co Kildare and his wife who is from Bundoran in Co Donegal live in London with their 17-month-old baby girl. 
They plan to travel home via ferry and had been hopeful that the new testing regime commencing on 29 November would make their trip a little easier.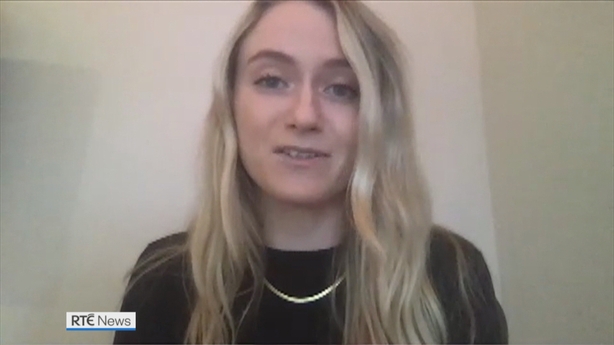 "It is very disappointing and confusing. It's a very mixed message from Government to tell you one thing on a Wednesday and then the next day to tell you that has changed," said Sean.
"We really want our parents to be able to see our daughter."
He felt the comments today were "setting the Irish abroad to be scapegoat for a spike in cases in January."
Others were more accepting of the situation.
Eva Murphy Ryan is from Glasnevin in north Dublin and now working in New York 
She and other Irish people in America had come to accept that it would not be possible to get home for Christmas this year.
"It does not come as a massive shock. Still, a part of us had been hopeful but even if we did get home it would be a very different Christmas to what we had previously."
This Christmas may be the last time that I get to see some of my relatives.
Eva added: "We would be going against the Covid travel ban in the US so if we did fly home there is a chance we wouldn't be able to re-enter the US. I think it's just a massive risk for people." 
Hugh O'Neill recently emigrated to Eindhoven in the Netherlands with his wife and children.
He welcomed Mr Varadkar's comments. "In some respects it clarifies things a little bit more in terms of Christmas. We would definitely be looking at this point and saying 'no, we wont travel'."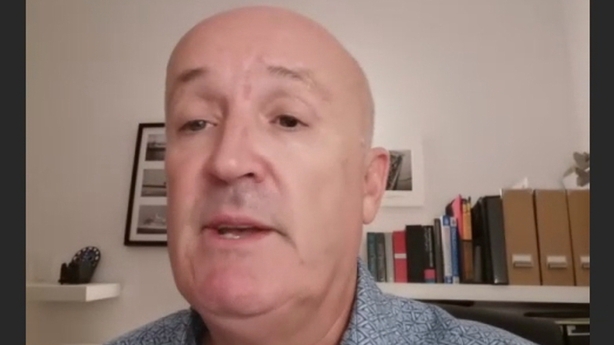 However, John McNamara from Athlone - an engineer working in Saudi Arabia - said he was feeling incensed and extremely angry over the situation.
"The Government has failed miserably to put a testing regime in place in the airport.
"I do not recall any politician trying to stop anyone going to Cheltenham in March so I find this quite galling. 
"I want to see my children face-to-face and my parents are in their 70s. This Christmas may be the last time that I get to see some of my relatives."