Minister for Health Stephen Donnelly has said he agrees with the Taoiseach that the full six-week duration of Level 5 restrictions is needed "to get the cases down as low as possible before the country is opened back up".
Minister Donnelly was speaking on RTÉ's News at One two weeks to the day since the country was placed on Level 5 Covid-19 restrictions, and after a reproductive number of between 0.7 and 0.9 was reported yesterday.
He said while there are positive indications showing the impact of Level 3 and the start of Level 5 measures, when the National Public Health Emergency Team (NPHET) gave its advice prior to the current restrictions being imposed "they wanted to see the R-number drop further still".
The minister said the Government's plan is to "open back up in the first week of December", adding that various methods of doing so will be considered closer to this time.
"It could be Level 3. There is a possibility that it might be Level 2, or maybe a regional approach would be taken."
He said it is "very much our intention that retail is open for what is their most important time of the year".
The Minister said he anticipates that NPHET will give advice on what level the country should go to at least a week before restrictions are due to be relaxed, which the Government will then consider in relation to the economic and social consequences.
"For example, at the moment, and the rate is falling well in some parts of the country but again in Dublin, it is not falling as quickly. There is one part of Dublin, the southwest, where it's not falling at all. And there's parts of north Dublin where actually it's going back up again. So, all of this detail has to be looked at as we figure out what's the best way to open up as much as we can but critically to do it in a way that doesn't allow the virus to spike back up again."
The Minister said "it is a concern" to see the number of cases staying high in the north of Ireland.
He said he would like to see "as close an approach as we can get" in terms of measures imposed on both sides of the border.
Minister Donnelly said that the breadth of policy responses available to Stormont is significantly smaller than is the case south of the border but he said "it is as clear as day that the most unified approach would be the most beneficial for the island".
NPHET will meet today to review the progress being made to reduce the incidence of Covid-19.
Chief Medical Officer Dr Tony Holohan has urged those who are close contacts of confirmed cases to stay at home for a full 14-day period.
He said that by doing so they will be playing their part in the national effort to bring the virus level back down to where it needs to be.
New figures from the Health Protection Surveillance Centre (HPSC) show there were 480 new outbreaks in the last week, compared with 680 the previous week.
The largest number of new infections recorded was in private houses, with 320 of these reported, bringing the total to 4,815. But the number of outbreaks in private homes is reducing.
The next largest number recorded was in schools, where there were 30 new outbreaks, bringing the total to 156. There were 16 new outbreaks in residential institutions and eight in nursing homes.
The number of new outbreaks in the workplace was 11, two of these in meat, poultry or fish processing plants.
Among vulnerable populations, there were three outbreaks in the past week in the Traveller community, one in a direct provision centre and one in a prison, bringing the total number of outbreaks in prisons to seven.
The HPSC data covers the week to midnight 31 October last.
We need your consent to load this rte-player contentWe use rte-player to manage extra content that can set cookies on your device and collect data about your activity. Please review their details and accept them to load the content.Manage Preferences
---
---
A further 591 cases of Covid-19 have been notified to the Department of Health today, bringing the overall total number of cases here to 64,046.
This figure includes the denotification of 28 previously confirmed cases.
An additional three coronavirus-related deaths were also reported. There has been a total of 1,933 Covid-19 related deaths in Ireland.
The number of people in intensive care units is 38, down three since yesterday.
As of 2pm there were 302 people in hospital with Covid-19. There have been 20 additional hospitalisations in the past 24 hours.
In Northern Ireland, a further 12 coronavirus deaths have been recorded, 8 of them occurring during the past 24 hours.
It takes the official Department of Health death toll to 752.
There are 516 new cases from tests on 2,741 individuals.
There are 409 confirmed Covid-19 patients in hospital, with 49 in ICU, 42 of whom are on ventilators.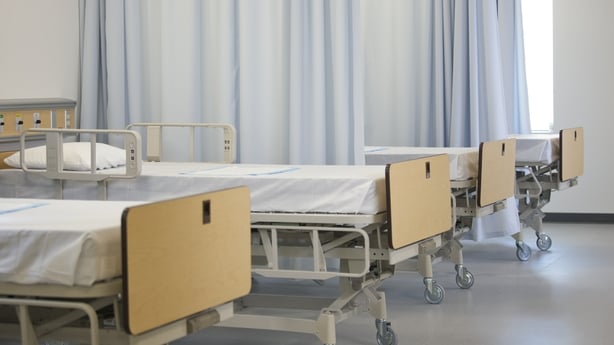 Earlier, Minister for Finance Paschal Donohoe said the reproductive rate of Covid-19 "would need to stay below one for a sustained length of time" before the Government would consider an early easing of Level 5 restrictions.
Speaking on RTÉ's Today with Claire Byrne, Minister Donohoe said the R-number will continue to be monitored and evaluated, but he said he could not state, at this stage, that the planned six-week duration of Level 5 restrictions would be reduced.
He said: "It is likely that the time we have planned for the duration of Level 5 is something that we have to stand by but that will always be evaluated and monitored.
"It is so important that the R number has moved below one. We need to see it stay below one, and the continued stability of the disease at low level of transmission."
Mr Donohoe said the drop in the rate of transmission "demonstrates the public health value of moving to Level 5 when we did."
Additional reporting Fergal Bowers