Dose of the munchies? These Crunchy Roast Chickpeas are totally delicious and a seriously nutritious snack.
Ingredients
400g (1 tin of chickpeas)
3 tbsp olive oil
1 tsp paprika
1 tsp turmeric
1 tsp ground cumin
Method
They are a great snack for your little ones and even better for Mum and Dad when you have a dose of the munchies!
Preheat your oven to 200 degrees.
Drain the chickpeas, rinse them and then pat them dry.
Add them to a baking tray.
Drizzle the chickpeas with your oil and sprinkle on the spices before tossing to ensure they are evenly coated.
Roast for 35-40 minutes until golden and crispy.
Eat straight away or allow to cool and store in your portion pots.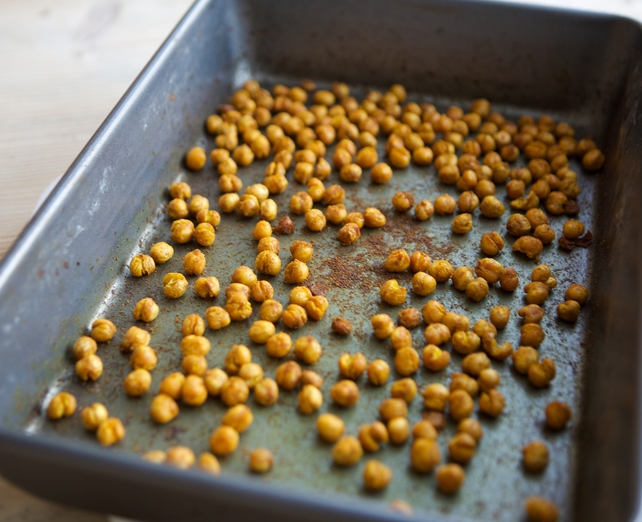 Storage:
Store in your portion pots for up to one week. This recipe will give you 2 6oz portions.
Recipe courtesty of Siobhan Berry of www.mummycooks.ie