For the second time, we decided to pack up the kids and head abroad for Christmas. Sacrilege some might say, but don't knock it until you've tried it.  
On both occasions we've headed to the Canary Islands mainly because you are guaranteed the sun, the flight isn't overly long (circa 4 hrs), the resorts are very family friendly and Santa can travel anywhere, so why not head off? Granted, holidaying over Christmas can be expensive but if you plan it right and book it early enough you can get some fantastic deals.
December 2015 was our first family Christmas holiday abroad and although we as parents were run ragged, we still had great fun. Thing 1 was four at that stage and Thing 2, our 'livewire', was two.
The latter kept us very busy mainly due to his mix of independence, fearlessness, craziness and humour, all of which make him a lovable rogue. One year on however and with the addition of our third child - Thing 3 - we decided to do it all over again. 
THREE kids? Are ye mad or what? Honestly, it was one of the most stress-free, chilled out and enjoyable holidays we've been on in a long time.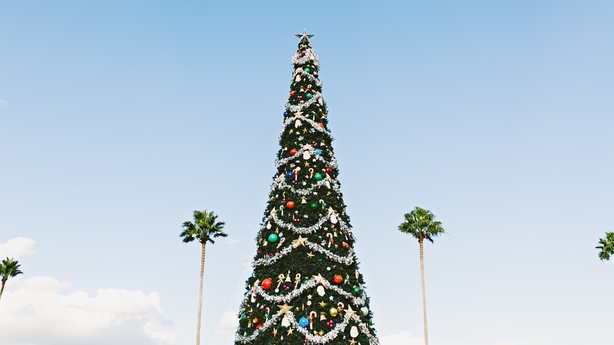 Anytime we mention that we were away for Christmas we're invariably asked, in typical Irish fashion, what did we do for our turkey and ham (?!) and did we not miss seeing our family over Christmas. Well for any concerned folks out there let me allay your fears; believe it or not, turkey and ham are available outside of Ireland.
So too is goose, roast beef, steak, shrimp, scallops, lobster, crab, chicken and more, all of which were available to us on Christmas day. In fact, the food in the resort for the entire holiday was excellent.
We booked an all inclusive package – breakfast, lunch and dinner, plus drinks and snacks all day long. Regarding our families, yes, of course, it's lovely to see them on Christmas day but we live near them, we see them on an almost fortnightly basis and we tend to hook up for a home cooked pre-Christmas (and post-Christmas) meal anyway. So if you think about it, how much are you really missing out on?
Also on Christmas Day I don't necessarily want to be dragging the kids and their associated toys from one house to another while the designated driver – usually me – grunts in the corner about getting home so that we can crack open the Quality Street. And before you wonder, yes Santa does visit the kids abroad. He pre-plans...
It's all very simple or more simple than you might think. To add to this, most resorts usually have an onsite Santa who visits on Christmas day and gives presents to the kids too.
Granted, holidaying over Christmas can be expensive but if you plan it right and book it early enough you can get some fantastic deals.
Don't get me wrong, I enjoy Christmas at home but like most parents I'm sure, the countdown to Christmas starts for us pretty much as soon as Halloween finishes. The kids immediately turn their attention to Santa, toys, pantomimes, Christmas trees, decorations et al, so by the time we hit mid-December we're ready to escape the madness. We also find that the days between Christmas and News Years tend to drag – nobody is around, the weather can be bad and the kids can drive us bonkers! Give us a beach, a pool, some sun and a glass of something nice any day.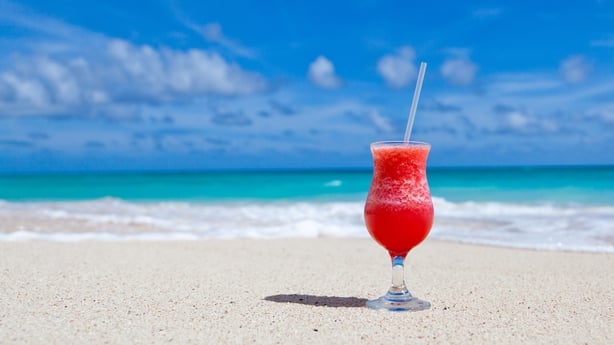 So how was it that a holiday with three small kids this time around was easier than a holiday with just two small kids the previous year? It's quite simple really; the two older boys are now at a much better age where they can entertain each other without the need for Mum or Dad to don a clown suit and run around after them. It helped too that our newborn (Thing 3) is still immobile – a gurgling burrito you could say - so there really wasn't much work in looking after him bar the usual duties of feeding, burping, changing and sleeping....pretty much what I did myself for the two weeks!
All of this plus the added benefit of a brilliant kids club (and evening entertainment) helped to oil our well-run parenting machine. The kids slept like angels too. Granted they stayed up until after midnight most nights but this was only on the basis that they napped – post swim – every day. Dually obliging, this napping lasted for three glorious hours every day. I've never enjoyed a glass of daddys lemonade silence quite like it in all of my life.
Give us a beach, a pool, some sun and a glass of something nice any day.
We honestly experienced no issues whatsoever – apart from Thing 2 pulling down his pants in the restaurant one night and running around shouting 'look at my hotdog' – it was über relaxing, zero stress, great fun and without fail we were out every night. The kids had an absolute ball too.
If finances allow, we'll most definitely be doing it again this year and although Thing 3 will be more mobile by then, Things 1 and 2 will be at an age where they can help us out a lot more.
So if you are thinking about it this year, don't fret about the turkey and ham, don't fret about your family – you can always invite them along - and try something different.
Feel free to get in touch if you'd like to know more.
DD
---
If you have any comments, tips, stories or you like/don't like what you're reading feel free to get in touch. Likewise, if there are any topics that you'd like me to cover please feel free to ask.
Facebook | t: @DigitalDadDiary | e: digitaldad@rte.ie
---