Over the past five weeks, five budding designers have wowed RTÉ audiences with their ambitious garden designs for the residents of Riverside in Kells, a new social housing development built by Meath County Council.
The flower-filled show will reach full bloom in its finale on Thursday, June 2nd at 7:30pm on RTÉ One, when the winner of Super Garden 2022 will be revealed.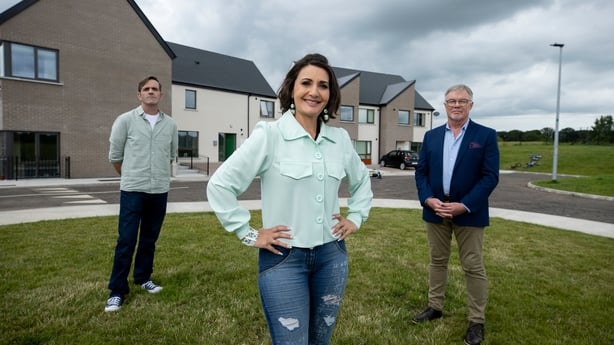 Our five competitors were each given an identical plot to create a show garden for the residents. They had just three short weeks and a budget of €15,000 - which includes €5,000 for Irish grown planting - to their names.
The pressure is on for the judges Brian Burke, Monica Alvarez and Garry Graham to choose a winner who will then go on to secure their coveted spot at Bloom, Ireland's premier garden festival, this June.
Your Super Garden 2022 competitors are:
Paul Ferry
Donegal's Paul Ferry is a self-taught designer who created his 'Way Out West' garden for the Moore family. They want a garden that transports them to the American desert, somewhere like Texas, that enables Tom to entertain family gatherings with his grill skills. See the garden here.
"The stress levels I guess in the last few days have really gone up," says Paul, "this is the most stressed I've ever been in my entire life. I've no regrets, what I've done is what I'd envisaged".
"I am a total amateur, along the way I've learned so much. I would love to see this garden at Bloom, I could ride off into the sunshine a happy man".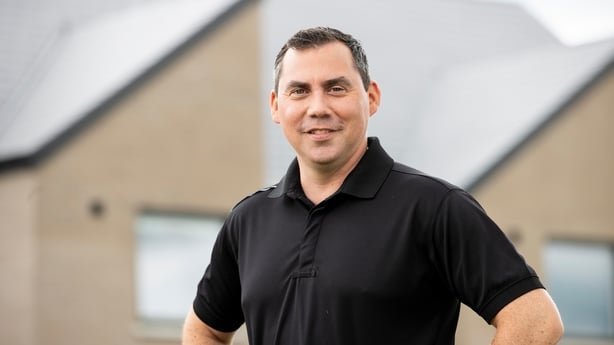 Kathleen Barrett
Horticulturist Kathleen Barrett from Limerick was tasked with designing a 'Floral Fantasy' garden for the Majzel family. Originally from Poland, the family moved to Ireland in 2011 and are hoping to put down roots in Kells. See the garden here.
Ahead of the final, Kathleen says: "My hopes of winning? Where would it lead me, that's the question? Would it lead me to a better life, a better job? I've never felt recognised, I've always felt that I was one step behind everyone else, I'm not over that hill yet. If I do win it would change my life, it's my time".
"Winning Super Garden would bring me out from a small west Limerick village to be known all over the country, recognised as a designer. It would change my life".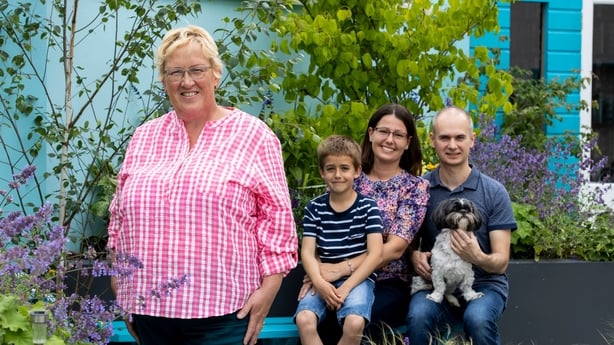 Mary Anne Farenden
Architect and artist Mary Anne Farenden from Belfast created her 'Enchanted Playland' for the Devine family. With three very young children and two lively dogs, the family were looking for a garden that the children will be excited to spend time in. See the garden here.
"Winning for me would mean so much because I really put my heart and soul into this garden," says Mary Anne, "it's just even better than I imagined in my head. It's the vision that I was drawing on paper has come to life. The competition is strong I would love to take this garden to Bloom."
"I love the finished garden. It's the vision that I was drawing on paper has come to life. To go to Bloom would be unbelievable".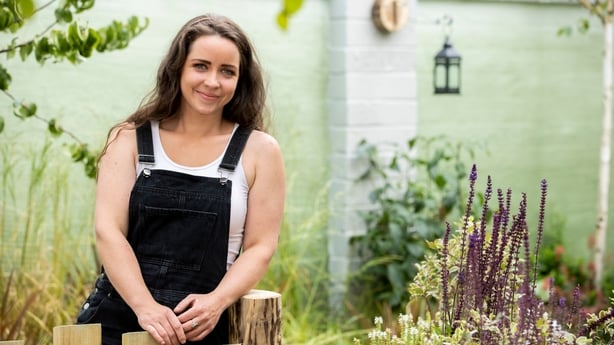 Odhran Field
At just 22 years of age, Odhran Field is the youngest designer in this year's competition. The Dublin man was in charge of designing his 'Green Haven' for the Tormay family. Homeowner Lisa is a Special Needs Assistant who is looking for a special sanctuary for some 'me' time in her new garden. See the garden here.
Odhran says: "Since the planting day, we've had people come in and go oh wow, to me that's what a Bloom garden should do".
"I have always been really confident in my design. I think it's really really different from everyone else's. I'm in with a really good chance. If I won, it would be absolutely huge.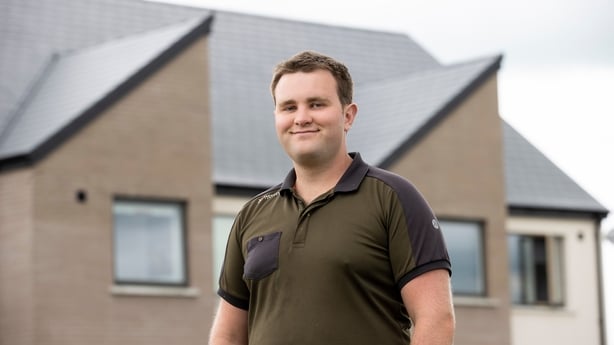 Aimee Moore
Kilkenny woman Aimee Moore was given the unusual take of designing a front garden, called 'The Chrysalis Garden', for homeowner Anna Connaty. As a woman in her 70s, Anna has moved to a home in Riverside after leaving her family home of 42 years. With her children all having grown up and flown the nest, she has taken the plunge to find a new home in the estate. See the garden here.
"It's really hard to put into words what winning Super Garden would mean," says Aimee. "I just feel like every step of my career has led me here to this stage and this is the final hurdle. I'm here to win."
"My competitors are very interesting, they all have completely different styles, but I love my design, I think I can take it to Bloom".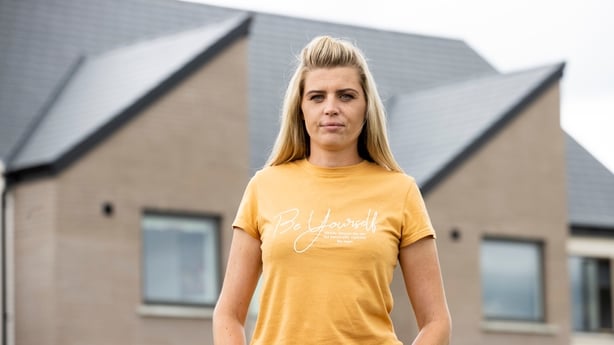 The winner of Super Garden 2022 will be revealed on Thursday, June 2nd at 7:30pm on RTÉ One.