Click through the before & after gallery above to see the result of this week's garden.
Rejoice, garden lovers! RTÉ One's Super Garden returns to our screens tonight, with five new budding designers battling it out to secure a coveted show garden spot at Ireland's premier garden festival, Bord Bia's Bloom.
Viewers can expect to see a new home for the series, with the incredible gardens being planted in Riverside in Kells, a new social housing development built by Meath County Council.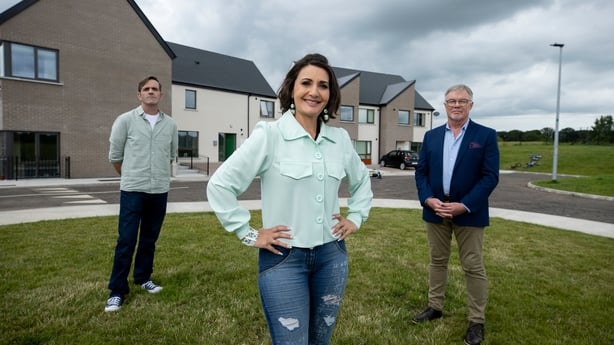 Our five competitors will each be given an identical plot to create a show garden for the residents. They must do so in three short weeks on a budget of €15,000, which includes €5,000 for Irish grown planting.
The final results will be judged by judges Brian Burke, Monica Alvarez and Garry Graham, and the winner will secure a coveted show garden spot at Bloom.
Let's meet this week's designer and family...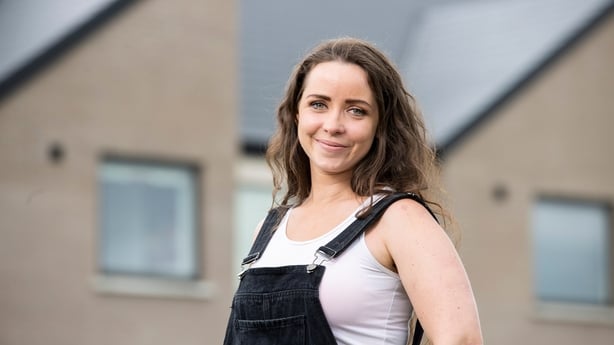 Designer: Mary Anne Farenden (29), Belfast
This Belfast woman is a multi-talented creative spark. Mary Anne is a qualified architect, an artist, a singer and has even worked as a wrestling announcer.
The Bloom hopeful has just completed a horticulture course and is keen to set out on a new adventure as a garden designer. Mary Anne is currently self-employed, small business owner of "Chalkboard Art Belfast" and "Mary Anne Designs". She also creates illustrations for the restaurant businesses in Belfast.
In terms of design, she loves cottage gardens, fairy gardens, woodland gardens, productive gardens, artistic gardens, water gardens, zen gardens - bits of all of them combined!
The 29-year-old says that her mum and dad are keen hobby landscapers and have created an amazing wildlife pond up from an empty field at their house in the countryside. However, she says her love of gardening comes from her late grandmother:
"She loved gardening and instilled a passion for it in me at a young age, and her sister, my great-aunt Elisabeth is much the same".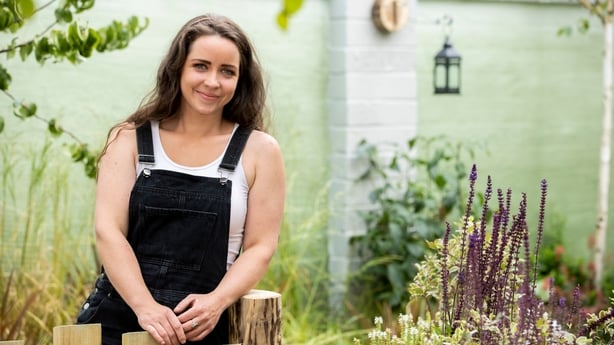 Homeowners: Devine family
Mary Anne's homeowners are the Devine family who with three very young children and two lively dogs are looking for a garden that the children will be excited to spend time in.
Shannon and Kevin Devine have been renting their young lives. They've moved nine times in seven years but now they've found their forever home in Riverside. With three young children – Noah (4), Daisy (3), and Arthur (6 months) they also have two energetic dogs – Poppy and Luna.
Kevin is from Kell's originally but neither he or Shannon have green fingers. They want an area that will excite the children throughout their childhood, offer a place for adults to socialise under cover and be dog friendly.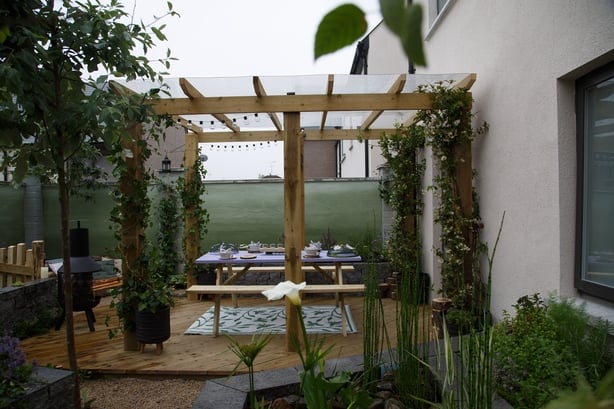 Garden Design: Enchanted Playland
Mary Anne's Enchanted playland bravely aims to create a woodland in the suburban garden. From the side gate a willow lined gravel path leads to a log playhouse surrounded by toadstools. Alongside, a gate leads into a grass area for dogs but will anyone else get to use it?
Wooden stepping-logs lead to another play area – this one with tyre climbing frame, swing and slide. The adults haven't been totally forgotten – a timber decking leads directly from the house to a picnic bench and table under a wooden pergola with a protective Perspex roof.
Brickwork planters contain herbs, fruit and perennials & give the garden its form. The whole area is bravely hidden under a canopy of trees to complete that woodland effect. This busy garden is crammed full of design ideas from fairy doors to blackboards.
Mary Anne has two weeks to design and three weeks to build a garden that will give the Devine's what they're looking for plus impress the judges. Can Mary Anne harness her creative flow and deliver a Bloom worthy garden to schedule?
Watch Super Garden Thursdays at 8.30pm on RTÉ One.
Click through the before & after gallery above to see the result of this week's garden.