Ahead of Donal's Family Kitchen airing on RTÉ One tonight at 7:30pm, we spoke with Donal Skehan about moving home to Ireland, the magic of meal prepping and passing on his love for cooking.
After almost five years of living and working in Los Angeles, Donal Skehan and his family - wife Sofie, sons Noah (3) and Oliver (1), and dog Max - made the difficult decision to pack up and move home to Ireland. Partly due to COVID but mostly due to missing his family's support system.
"I always describe being in LA as treading water and always having to stay afloat where as being here now feels like we have a more control, you have a support system and your hand is on the ledge."
It may have felt like treading water, but Skehan enjoyed great success during his time in America - releasing multiple cookbooks, filming shows for the Food Network, and creating popular YouTube videos. However, when baby number two was on the way, the young family decided it was time to move home.
"We'd probably still be out there if it wasn't for the kids," he admits. "They do make travel more tricky and I think, from that perspective, it felt like we were spinning too many plates."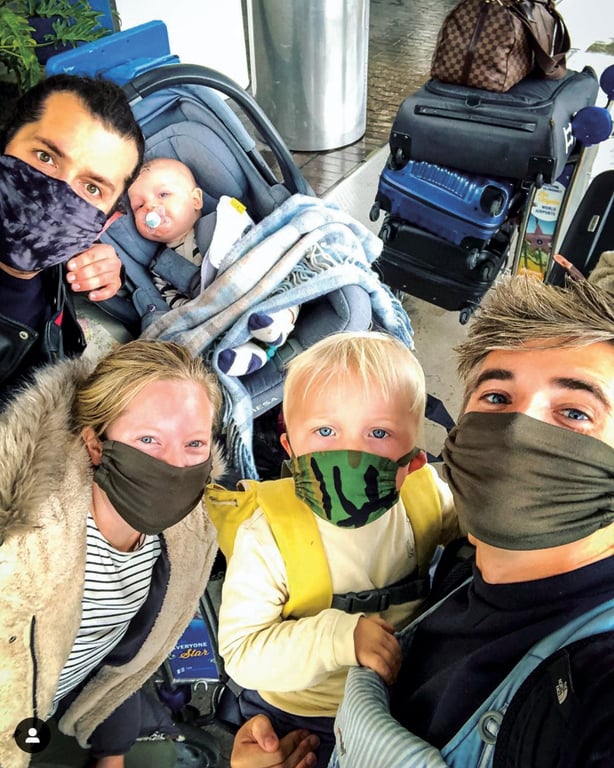 Packing up their lives and finding a place to live in Dublin - all while racing impending lockdowns - was no mean feat but, as the saying goes, all's well that end well and, eventually, the Skehan clan found a home - one with a TV worthy kitchen.
Celebrating the launch of his tenth cookbook, Everyday Cook, Skehan revealed that he celebrated his career milestones with a brand new backdrop, filming his latest RTÉ series, Donal's Family Kitchen, in his very own kitchen. Or, at least, it was his very own kitchen.
"We've actually just moved again," he laughs. "We've just been slightly unlucky with rentals in Ireland. With the two that we've been in since we came back, one got sold and the other one had the owners wanting to move back in as they were moving back from the States."
"We finally found a place that's a little bit more permanent," he adds. "With the new house we've moved into, we've committed to being in Ireland for the next little while."
"The house where we filmed was absolutely stunning, we had this great spot for the summer and it had this insane garden near the cliff walk in Howth. The house itself was kind of mad because it hadn't been updated since the 1960s or something, it's a weird kitchen but the light was incredible and it had a beautiful view."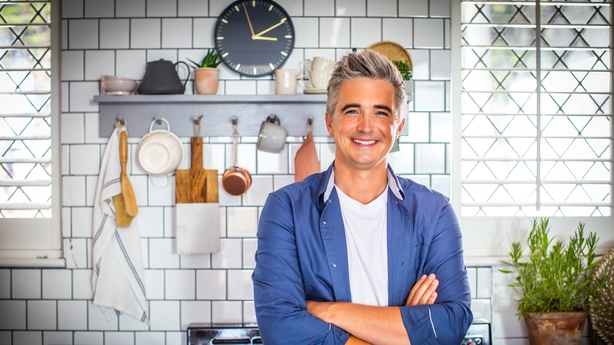 Knowing all too well the struggle of juggling work and home, all while trying to put a decent meal on the dinner table, Donal's Family Kitchen will deliver a bundle of classic comfort dishes that are sure to soothe the soul of viewers following a stressful eighteen months.
As life begins to return to normal, these recipes will celebrate the missed moments with extended family and friends - think cheesy beef shin lasagne, smoky chicken tacos and speedy pastas.
"My biggest takeaway in the last two years is that people are searching for comfort and solace in the kitchen so when you look at what recipes that performed well from the television show last year, it was the Lamb Shank Shepherd's Pie, Lasagne, Cauliflower Cheese - all the things that bring you back and give you a bit of a hug in the kitchen. I think we all need a bit of that at the moment."
With so many of us having spent more time in the kitchen over the last year - baking banana bread and attempting sourdough from scratch - Donal's recipes will include mouth-watering desserts including Swedish inspired cinnamon buns, a bright pink funfetti cake and his quick fix lemon curd pudding.
"Every month I have to come up with what I'm writing next, and a lot of the ways in which people are cooking is informing that because there is this huge interest, with people reaching towards their pots and pans. It's a re-emergence of kitchen cooking skill and a lot of people who haven't cooked before are stepping into the kitchen."
"It's really informed how I write recipes," he adds, "it's about the little tips that can transform your cooking. Putting a gammy looking tortilla from a plastic packet over a gas flame completely transforms it, so it's about those little tips and tricks."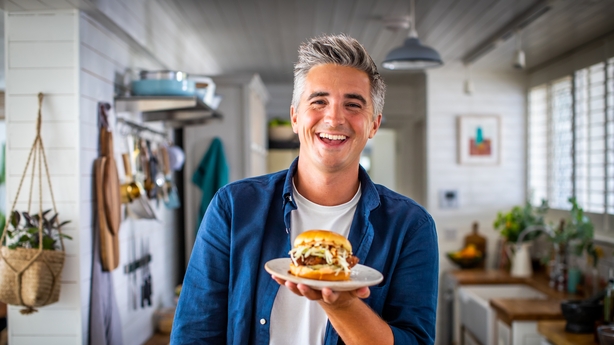 To share his most transformative tips, and to introduce ready-meal lovers to the oven and hob, Skehan has created a subscription service with step-by step guides to meal planning.
"More often that not, the hardest part of cooking is having the ingredients to hand," he explains. "The meal planner has been a bit of a game changer. It shouldn't be the stick that you beat yourself with, it should be there to help you along."
"I think people feel like you have to make a lifestyle change to commit to meal planning and prepping, but it is just doing little things in the time you have and even involving the kids while you're doing it."
"The boys were up watching me chop butternut squash and we were talking about the seeds in the middle," he explains, adding that he hopes his skills in the kitchen will be passed down to his sons.
"I hope so! There's enough food going around this house to hope that it rubs off on them in some way, shape or form."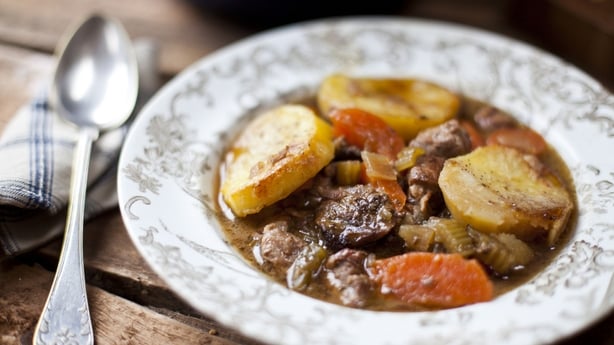 As for his own go-to recipe? You can't go wrong with an Irish stew.
"A really good Irish stew is my ultimate. If it's done right. If I'm preparing it for my dad, it has to be served with a sliced pan to mop it up - my mum is always horrified by it," he laughs.
"A really good Irish stew that has been slow cooked is just one of those really good things. And actually, spending time in America, when I tried to re-create it with New Zealand lamb... it just was never the same."
Donal's Family Kitchen is sponsored by Spar and will air Wednesdays on RTÉ One at 7:30pm.