FAIR CITY
This week on Fair City, Eoghan persuades Katy to leave the house for a family lunch, but has to take her home when she receives a frightening text which seems to be from Ciaran.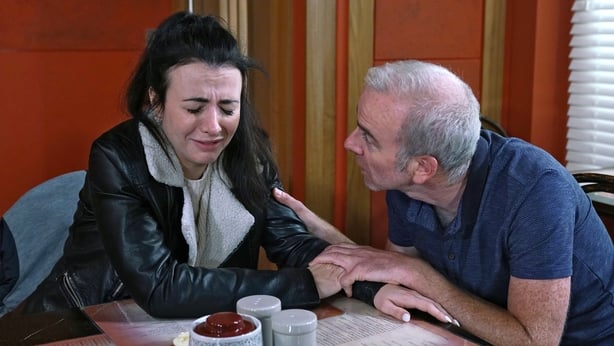 Yates warns Eoghan not to take matters into his own hands, and Katy keeps an overnight armed vigil in case of Ciaran's return.
Later, Eoghan returns to find Katy asleep on her vigil. Rose tells Bosco that a man is in the house and Eoghan worries that Rose is getting worse. For more, click here
EMMERDALE
This week on Emmerdale, a fearful Victoria arrives at Mill and tells Robert and Aaron that Lee has died, with them all aware that Robert could now be charged with murder.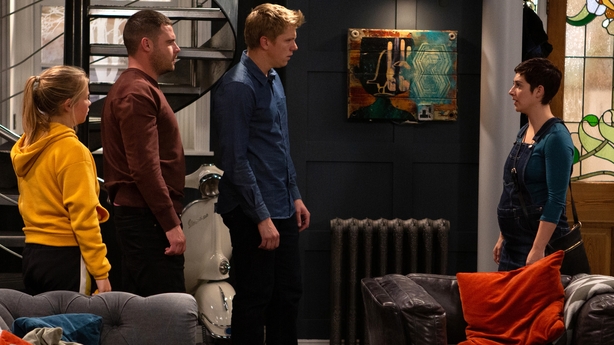 As Robert starts to unravel, Liv suggests that he and Aaron go on the run. With the decision made, Robert and Aaron become emotional at the reality of the situation. 
Aaron reveals to a distraught Chas his plan to leave the village. He and Robert also share some poignant goodbyes before they drive away, ready to start their new adventure. For more, click here
CORONATION STREET
Faye is having a difficult time looking after Lily and Harry while Shona and Sarah are out for birthday drinks. Max arrives home in a mood. Shona and Sarah arrive home to find Max and Lily having an argument over the TV. Out of nowhere, there's a loud crashing sound and Harry is found unconscious, so Shona dials for help. Sarah sets off for the hospital with Harry. Shona has a go at Max and declares that he is the reason for Harry's injury. Max explains to Shona how it was Lily who gave Harry a push and not him. For more, click here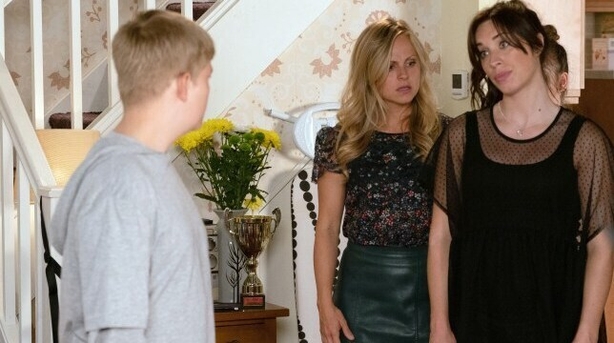 Elsewhere, a few firemen take care of the turnstile and rescue Gemma. Chesney takes Gemma to the hospital, while Daniel and Sinead relax in front of the TV, in the knowledge that these events will soon be a thing of the past. For more, click here
EASTENDERS
Tiffany tells Keegan that she's ready to take their romance to the next level. As the young couple discuss the future of their relationship, they make a big decision. At the same time, Whitney considers going for a drink with Leo, but changes her mind after seeing Callum in the café.
Elsewhere, Kathy gives into Stuart's demands and goes against Max's wishes by letting Rainie take Abi to the park. Stuart can sense that something still isn't right with Rainie and when he goes to track her down, he's devastated by what he sees. Later, Rainie pays Kathy a visit and resorts to desperate measures.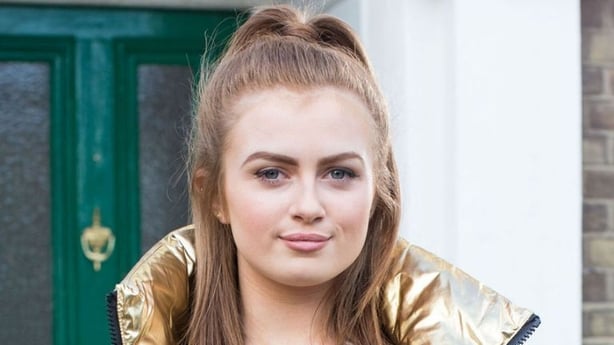 Meanwhile,Martin lashes out when Ian questions his takings for the day. He also misses Bex's mental health appointment when a pick-up with Tubbs leads to him being injured. For more, click here
HOME AND AWAY
On Home and Away this week, Dean is shocked but happy to see his mum Karen back in town.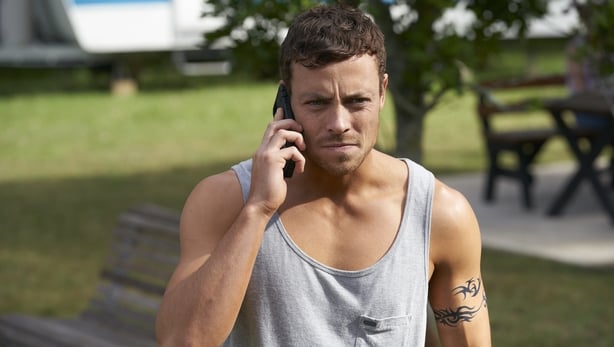 Dean is surprised when he finds Karen hanging out with Ben in the caravan park but his worry goes away when she tells him that she has been discharged from hospital and is still taking her medication. The best news for Dean is that she plans on staying in town for a while.
Despite his happiness at her return, he realises how much he needs to tell her as she doesn't know about his relationship with Ziggy, and certainly doesn't know about his half-sister Mackenzie. For more, click here
NEIGHBOURS
On Neighbours this week, Mark says his final goodbyes to the residents of Ramsay Street.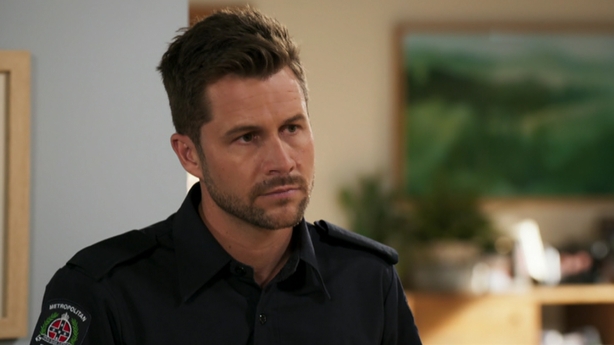 As Mark gets ready for his move to Adelaide to look after his mum, Aaron and David encourage him to have a proper farewell with the whole street, but Mark is so upset about having to leave Erinsborough that he finds it too hard to say goodbye to people personally.
Instead, Mark decides to bid everyone a farewell via video message, and his final moments in town are spent down at the lake reflecting on his lost love Kate and his dear friend Sonya. For more, click here