This week on Fair City, Eoghan persuades Katy to leave the house for a family lunch, but has to take her home when she receives a frightening text which seems to be from Ciaran.
Yates warns Eoghan not to take matters into his own hands, and Katy keeps an overnight armed vigil in case of Ciaran's return.
Later, Eoghan returns to find Katy asleep on her vigil. Rose tells Bosco that a man is in the house and Eoghan worries that Rose is getting worse.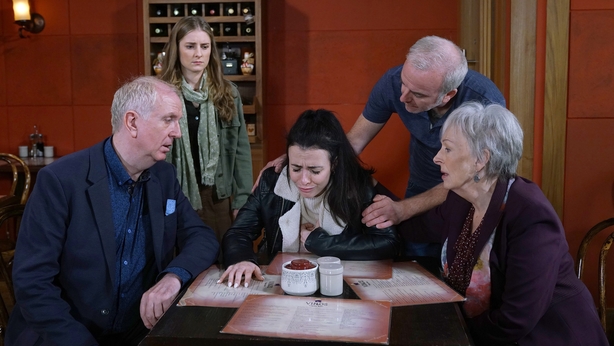 Elsewhere, Erica tells Doug to pretend they're a couple at the wedding planner appointment but they eventually come clean to the wedding planner about being a fake couple. The wedding planner comments on their obvious chemistry. Wayne advises Doug to either make his move or stay away from Erica and Doug tells Wayne about the kiss.
Wayne later advises Erica against bringing the wedding date forward. Erica is frustrated when Darragh tells her to slow down the wedding planning. 
After a chance meeting with the wedding planner, Dough admits his true feelings to Erica, how will she respond?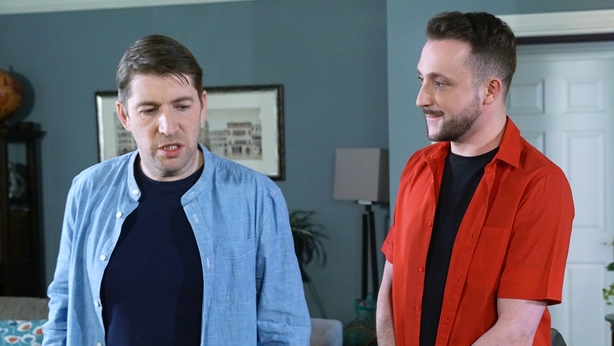 Meanwhile, Cristiano is shocked when Will admits he faked Damien's assault. Cristiano tells Will they need to see a therapist. At the session, Will admits how threatened and isolated Damien's involvement with his family made him. When Will is in another room, the therapist gives Cristiano her out of house card. 
When they return home, Will discovers the card and is furious at Cristiano. Terrified, Cristiano tries to sneak out of the apartment, but Will stops him.
And Sharon is worried at the speed of Hayley and Yates' relationship. After an awkward encounter, Yates tells Carol that he and Hayley are seeing each other.