The cold weather has set in and we can't think of anything better than curling up and reading a great book. The Dublin Book Festival kicks off tomorrow Thursday 14th November with a packed programme of events over the next four days.
It starts with a bang as Pat McCabe talks with RTE's Áine Lawlor about his new book The Big Yaroo. He will be filling us in on all that Francie Brady has been up to for the past few decades! He has also promised to do a performance as part of the event! 
Thurs 14 November, 6.30pm,Smock AlleyTheatre, tickets €10/€8 concession
Enjoy conversation and music at RTÉ Radio 1's Arena Live Show with Kevin Barry, Siobhán McSweeney, Sue Rainsford, Patrick Freyne in conversation with cultural guru, Seán Rocks, on the latest issue of Winter Papers. 
Fri 15 November, 6.45pm – 8.00pm, Smock AlleyTheatre, tickets €10/€8 concession
Little bookworms can enjoy a huge variety of FREE activities this year, such as our annual Treasure Hunt, or take part in The Sky ISN'T the Limit!, where you can join Jennifer Farley, illustrator of Shooting for the Stars to create a giant masterpiece with your friends and family. Or simply take refuge from the cold in our indoor Winter Garden and curl up on beanbags with a book and hot chocolate!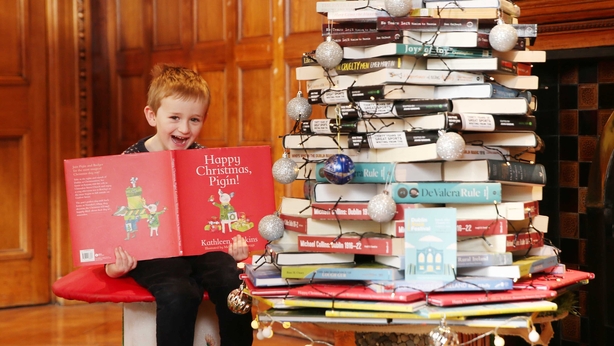 The Winter Garden is open Fri 15 – Sun 17 November, 12.00pm – 4.30pm, Smock Alley Theatre, free entry
Leading RTÉ newscaster Rick O'Shea talks with award-winning journalist Caitríona Perry to discuss her latest take on the Irish in America today; Perry will revisit American politics and provides a definitive clear-eyed look at Irish American voters. 
Sat 17 November, 2.30pm – 3.30pm, Smock Alley Theatre, €8/€6concession
Budding entrepreneurs should swing by The Business Clinic to see recognised champion of business, Seán Gallagher, start-up advice from Liam Fennelly and learn about mindfulness in the workplace from Siobhán Murray. 
Thurs 14 November, 6.00pm, Trinity Business School, €10/€8 concession
Finish the weekend off with a laugh as Colm O'Regan and Bernard O'Shea share hilarious stories and anecdotes from their new books. 
Sun 17 November, Smock Alley Theatre
For budding authors, why not join authors Jan Carson, Glenn Patterson and Henry McDonald at the Irish Writers Centre on Saturday 16 November for a writing workshop on Setting the Scene or get top tips from publishers, agents, bookshop owners and authors on how to write a bestseller.
Writing for Children and Young Adults Sunday, 17 November Smock Alley Theatre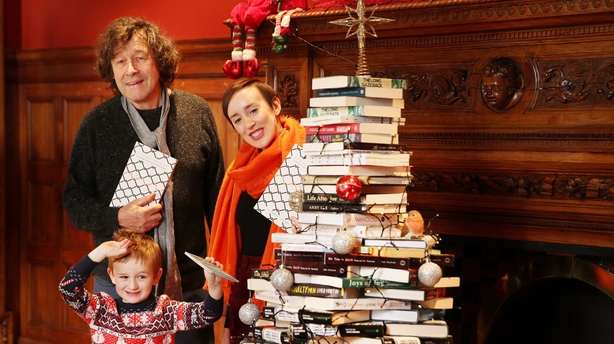 For more information on the Dublin Book Festival visit dublinbookfestival.com