The real-life John DeLorean is a fiercely-driven but flawed, mercurial character as depicted in Glenn Patterson's compelling 341-page novel, which is now out in paperback and which should have found a place on the Man Booker long-list, but didn't.
DeLorean, who died at the age of 80 in 2005, hailed from blue collar Detroit. Having departed General Motors in his mid-forties, the ambitious son of two car assembly workers who divorced when he was a boy, decided to take on the car conglomerates by realising his long-cherished dream of designing his own sports car.
His so-called DeLorean Motor Company, founded in 1975, gave the car its name in acronym, the DMC, whose doors famously opened upwards in the manner of gull wings. After a brief dalliance with the idea of locating his factory in Puerto Rico, and also in Limerick, DeLorean had elected for Belfast after winning  the promise of subsidies, amounting to £56 million, from Jim Callaghan's Labour government of the time. As it happens, Margaret Thatcher's government inherited the burden when it came to power in 1979.
DeLorean is remembered for just one model, the distinctive stainless steel DMC-12 which featured in the film Back to the Future. The cars were assembled in Dunmurry on the outskirts of Belfast by 2,400 Catholic and Protestant workers at production peak, workers who in Patterson's account, enter and leave by separate gates. For a host of reasons, including perhaps a degree of hubris, DeLorean's grandiose ambitions were ignominiously dashed in 1982, although wise observers saw the catastrophe coming.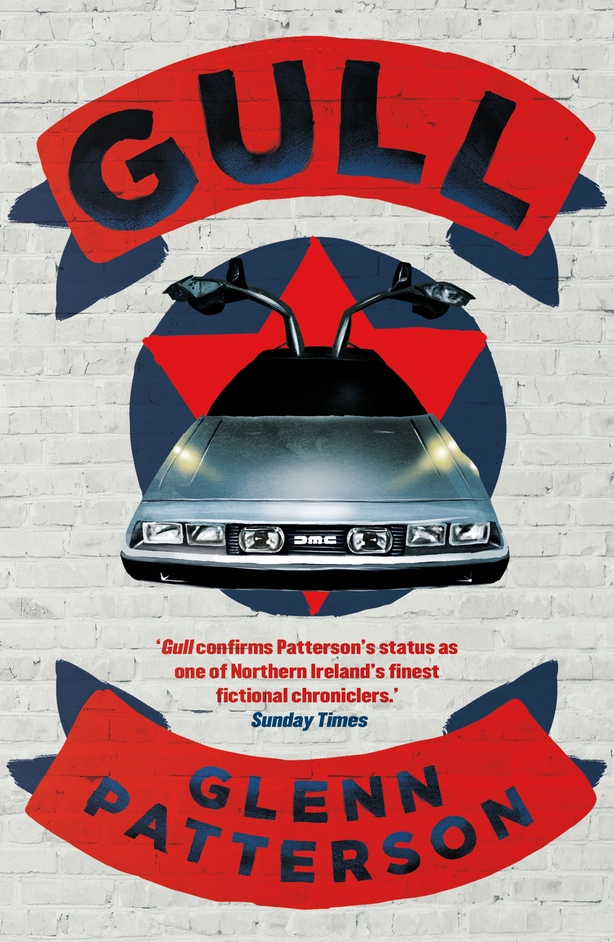 DeLorean's plan had been to sell 20,000 cars a year at $25,000 each in the American market. However, just 8,500 cars had been completed for sale in the USA to which they were customarily sent by ship, itself a costly business.
The venture failed in a welter of bankruptcy, receivership and fraud. DeLorean was also implicated in a cocaine importation conspiracy, although he was eventually acquitted of charges on grounds of probable entrapment.
Patterson's tale is a feat of great technical mastery, expertly linking the various dramatis personae in what is essentially a man's world, reminding one somewhat of Don DeLillo's guarded, complicated men in his equally brilliant work of fiction, Libra. That novel was also based on the deeply flawed life of a complex American, namely Lee Harvey Oswald.
Males inclined to the Alpha in the main Patterson's characters may be, but Liz, the Protestant assembly worker is drawn vividly and sympathetically. The geographical spread is deftly handled, as the compelling story flows with ease between the Belfast setting, and various US and English locations. Gull is a lightly intelligent, ambitious feat of novel engineering that yet remains accessible to the general reader. Take the steering wheel.
Paddy Kehoe