Presidential candidate Seán Gallagher has not ruled out running for the Presidency again, but has said that it was not a matter for today.
Speaking this afternoon, Mr Gallagher, who received 6.4% of the vote, said today is not a day for post-mortems, adding that it was Michael D Higgins' day.
He said he would deal with today's result before looking ahead.
Mr Gallagher said he did not regret running in the election, adding that he was delighted he ran but that it did not go as successfully as he would have liked.
He said the cost of the campaign would become clear in the next few days.
Mr Gallagher, who came second in the 2011 election, said he wanted to thank all those who voted for him, as well as his campaign team and his wife.
He said he would have loved a better result but said that was the nature of elections and that the people had spoken.
Mr Gallagher said the challenge of this campaign was that it was a very short one and it was hard to build momentum.
Other candidates in the Presidential Election have been reacting to the results of the count throughout the day.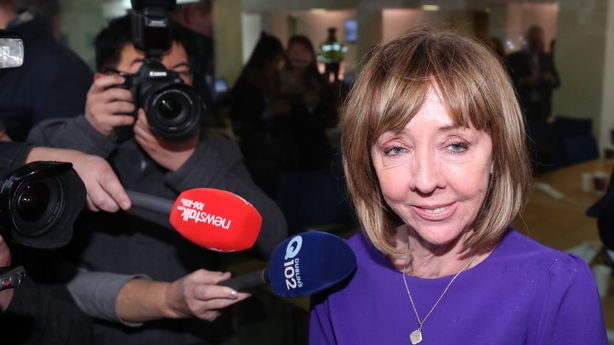 Senator Joan Freeman said she did not think she would run for office again.
Ms Freeman said while the campaign was not personally difficult, it was difficult to run as a non-party candidate "if you don't have your own wealth".
Speaking this evening, Ms Freeman said she was exhausted and deflated, but proud of her campaign team.

She said she was not disappointed by the result, saying she kept her polling figures steady throughout the campaign.
The Pieta House founder also congratulated Mr Higgins on his re-election, wishing him well for the next seven years.
Gavin Duffy said he was disappointed and clearly did not connect with voters.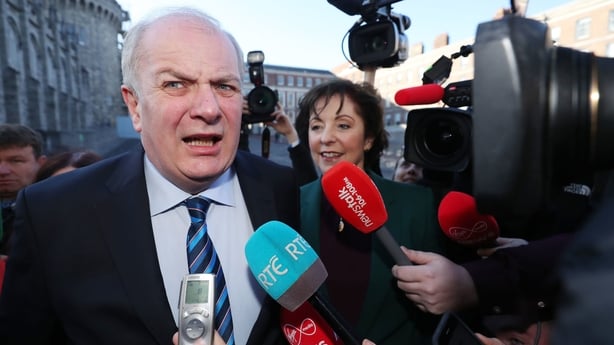 Speaking this afternoon, Mr Duffy said he genuinely had no regrets following his campaign.
He said that Mr Higgins now had a mandate, one which he would not have had if an election had not taken place.
He said the fact that an election had taken place was a service to democracy.
---
Read more:
---
In relation to Peter Casey's surge in the polls, in which he jumped to 23.3% in voting, Mr Duffy said his doubling down on the comments was questionable.
He urged people not to overreact to the support the polls are showing for Mr Casey.
Mr Duffy said he applied for a job that was not available, because the people of Ireland wanted to return Mr Higgins.
Sinn Féin's candidate Liadh Ní Riada received 6.4% of the overall vote.
Ms Ní Riada has said she was hugely grateful for the support she received from her party members and family and to those who came out to vote.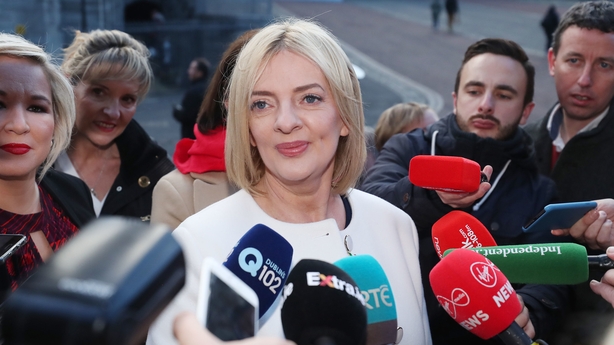 Speaking this afternoon she said she wanted to extend her congratulations to Mr Higgins.
She said she would like to see the President now lead the discussion on a united Ireland.
Ms Ní Riada said it was really important that an election was held but said perhaps if there was more time in terms of debates it may have given a different a story.
She said there was never really a low point for her during the campaign, apart from the late nights and early mornings.
In relation to logos on posters, she said the message from the campaign was never a Sinn Féin message, but was a broader, more inclusive message.
Ms Ní Riada said her focus was now back on the European Parliament.
Party leader Mary Lou McDonald said she was disappointed her party candidate did not poll more strongly.
Meanwhile, on his surge in the polls, Peter Casey said: "It actually wasn't unexpected. I was disappointed because I thought I had a really good chance of winning."
Mr Casey was asked about whether he thought his increased support was down to his recent controversial comments about the Travelling community.
Mr Casey said that he went up in the polls because he spoke about the people who were really hurting.