Following a fire the Project Arts Centre prepares to welcome back audiences for theatre and art exhibitions.
The Project Arts Centre is back in business and is opening with a production of the play 'Curse of the Starving Class' by Sam Shepard. Tomorrow also marks the opening of Eithne Jordan's art exhibition.
While the centre is reopening it is by no means fully refurbished following a fire in April. It may take between six and nine months before the centre is fully complete.
The Project's entire sixteen years of artistic and financial records were destroyed in the April 19 fire which the Gardaí are still investigating.
David Collins, Director of the Project Arts Centre, refutes any claims that the fire was started by a frustrated artist but says the Garda investigation is ongoing.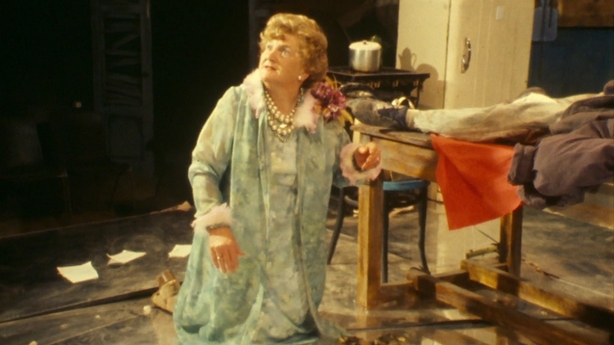 Moira Deady who plays the lead in 'Curse of the Starving Class' says that it's quite different rehearsing on a building site but is confident that the production is ready for an audience.
An RTÉ News report broadcast on 10 May 1982. The reporter is Brendan O'Brien.