Firefighters struggle to control gorse fires on Howth Head.
As fire spreads across Howth Head in Dublin, residents flee their homes taking as many of their possessions with them as possible. Cattle grazing on the hill are also moved to safety.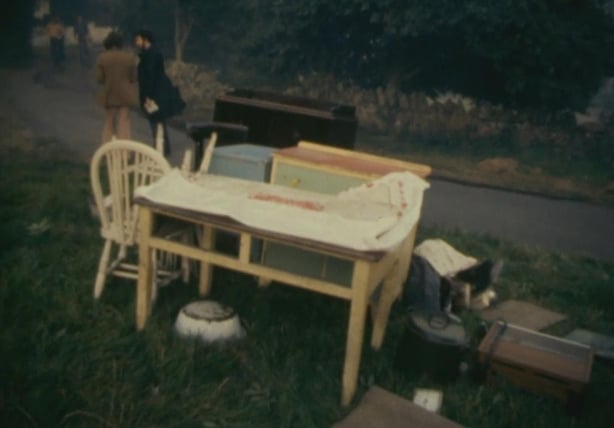 One families possessions removed from their home on Howth Head (1976)
As smoke billows across the head, firefighters from the Dublin Fire Brigade struggle to get to the source of the fire on the challenging terrain in an attempt to control its spread.
An RTÉ News report broadcast on 9 September 1976. This report is mute.