Theatre producer and director Lennox Robinson pays tribute to the actor FJ McCormick.
Irish actor F J McCormick (1890-1947) was mainly known for his work at the Abbey Theatre where he acted in around 500 productions and was perhaps best known for his work in the plays of Sean O'Casey.
Theatre writer, producer and director Lennox Robinson recalls many great artists, poets and musicians but remarks that much of the genius of this period could be found in drama.
Perhaps the most remarkable effervescence of genius during these generations was in the drama. Great plays following great plays. Great plays create great players.
He identifies FJ McCormick as standing out above all the players he had the privilege to work with.
He was essentially Irish and of Dublin.
While FJ McCormick achieved great success in Ireland on the stage, he also became known in America for his stage work with the Irish players and later in England for his success on the screen.
I think he was the finest actor I've ever seen of English speaking stage.
Lennox Robinson admired not only his work but also thought of F.J. McCormick as a dear friend. He describes him as an honest, generous artist with a great knowledge of stage technique, movement and voice.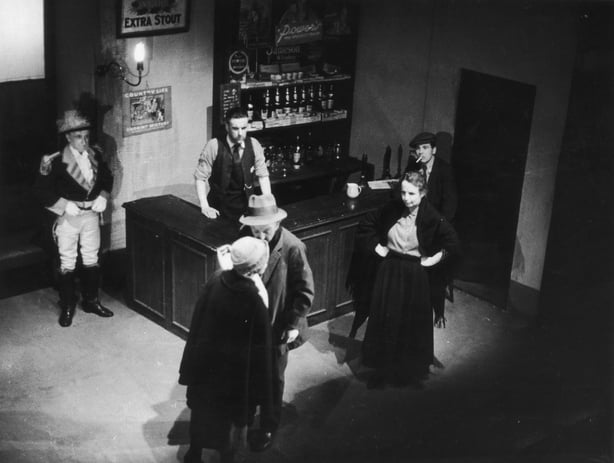 (Photo by Haywood Magee/Picture Post/Hulton Archive/Getty Images)
Prostitute Rosie Redmond meets Fluther Good, played by F.J. McCormick, in a scene from an Abbey Theatre production of Sean O'Casey's 'The Plough And The Stars', 1942.
British cinema and Hollywood were at his feet. However, he worked loyally with the Abbey Theatre. He had planned to spend a few months every year working abroad and the rest of the year working with the national theatre. However, he died suddenly.
Lennox Robinson references a tribute to all Irish artists in the poem 'Ode' by Arthur O'Shaughnessy.
We are the movers and shakers of the world forever it seems.
Esmé Stuart Lennox Robinson pays tribute to the FJ McCormick in this commemorative talk recorded on 17 April 1948 almost a year following McCormick's death.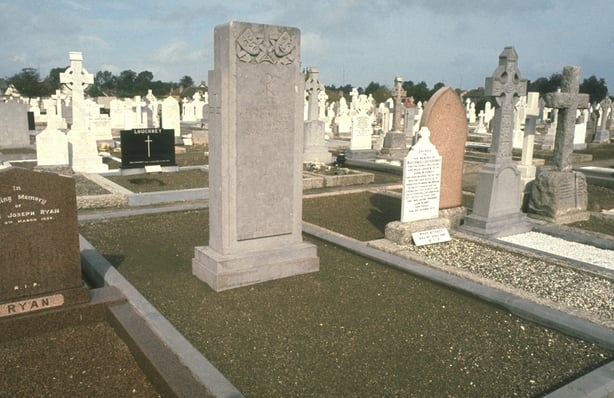 The grave of FJ McCormick in Deansgrange Cemetary, Dublin. (RTÉ Photographic Archive)
From the RTÉ Archives Acetate Disc Collection which has been digitised with the support of the Broadcasting Authority of Ireland (BAI) Archiving Scheme.