Wine consumption in Ireland is increasing and it is now a growing business.
In a basement cellar at Smyths of St Stephen's Green in Dublin, wine masters, merchants and reviewers from Ireland and abroad have gathered to test and taste some of the latest wines on offer.
What do you look for in a good Chianti?
Body, aroma, perfume, and colour are just some of the characteristics of importance when tasting a wine.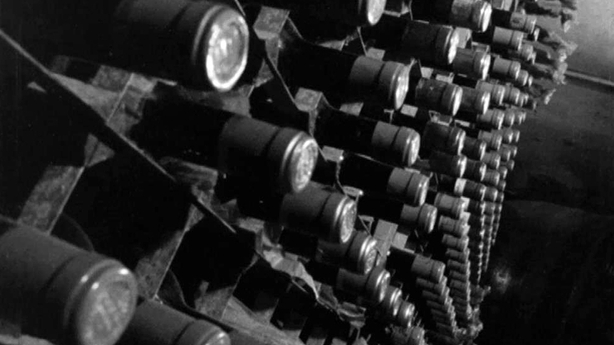 Some of those in attendance include German wine merchant Peter Sichel, Master of Wine Dr Williams, President of the Hotels Association Hector Fabron, member of the French Wine Committee Patrick Le Chene, Frank Searson, Michael Sweetman, Tom Franks, Colin Foster, Owen Doyle, Nigel Beamish and wine writers TP Whelehan and Bruce Arnold.
Reporter Cathal O'Shannon chats to some of the experts about what they are looking for in a good wine and the language of wine tasting.
Get a lot of wine experts together and they use a specialist language which to the outsider at least can seem pretentious.
The language associated with wine can create a mystique around it.
Patrick Le Chene of the French Wine Committee describes wine as a "civilising drink" which helps you to enjoy life.
In wine, you have great companionship.
The wine market in Ireland is changing with supermarkets now stocking a variety of wines from around the world and bringing a greater choice to the consumer. The old wine merchant still exists but to a lesser extent. Foreign travel and marketing have now brought wine to a greater number of consumers who are looking for value for money.
Johnny Bacon a banqueting manager at a Dublin hotel, describes the technique for decanting a bottle of wine. It is part of his job to provide advice to customers about a wine to match their meal.
This episode of 'Newsbeat' was broadcast on 18 March 1971. The presenter is Cathal O'Shannon.