Reactions to the Pope's apology to survivors of clerical abuse in Ireland.
On 20 March 2010, Pope Benedict XVI published a letter to the Catholics of Ireland. The letter apologised for the grievous suffering that victims of clerical abuse and their families have endured.
The following day at services across Ireland priests read from this letter to their parishioners.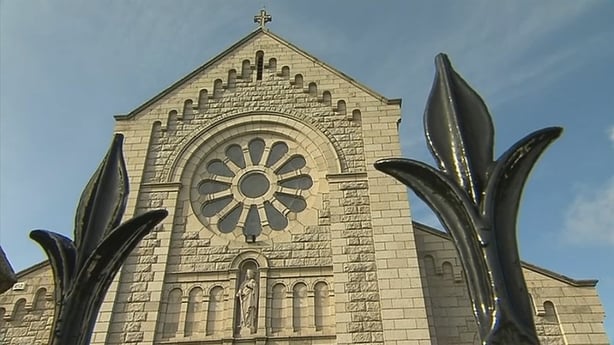 St Agnes Church Crumlin
At St Agnes's Church in Crumlin, Parish Priest Monsignor John Deasy reads an excerpt from the letter to the congregation.
You have suffered grievously and I am truly sorry. I know that nothing can undo the wrong that you have endured.
There have been ongoing revelations about how clerical and religious child abuse cases were covered up by the Catholic Church. Despite the letter many mass goers believe no matter what apologies are made, it will never go far enough.
At the Pro Cathedral in Dublin there was a strong reaction to reading of the letter when around twenty people walked out of the church.
Two organisations representing survivors of abuse in Catholic run institutions thanked the Pontiff for what one of the groups called an unprecedented apology. The Dublin Rape Crisis Centre welcomes certain aspects of the letter but believes more needs to be done.
An RTÉ News report broadcast on 21 March 2010. The reporter is Joe Mag Raollaigh.